Euthanasia law proposed for healthy over-75s who feel their lives are complete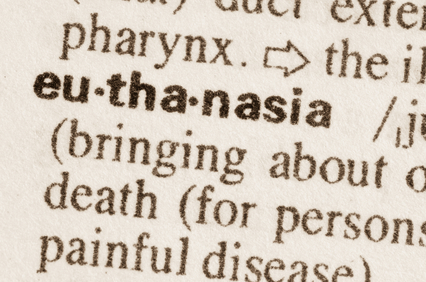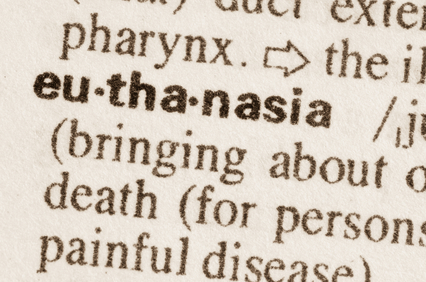 A Dutch MP has submitted a long-awaited bill to offer healthy Dutch over-75s the right to ask for euthanasia.
Pia Dijkstra, medical ethics lead for D66, promised to go forward with the controversial bill at the end of January, after government research revealed that around 10,000 people over 55 have a serious death wish.
But the bill proposal, handed in on Friday, is likely to stoke conflict in the government because the two Christian parties in the coalition are radically opposed to it.
Free vote
Although the right to choose death is supported in theory by Mark Rutte's VVD, and a previous attempt at legislation in 2016 also had the support of the PvdA labour party and GroenLinks, it is unclear whether Dijkstra's bill would win over the majority of MPs – which it would need, as it would be a free vote.
Her proposed law would mean healthy over-75s with a strong death wish for at least two months could have the assistance of an 'end-of-life supervisor' to die. But opponents of the law – including the KNMG Royal Dutch Medical Association – believe it could undermine the strict due care conditions of the existing euthanasia law, arguing that lonely and impoverished older people should have help, not the choice of an early death.
Benjamin Meijer, a spokesman for D66, told DutchNews.nl that his party had agreed with the coalition to wait for the publication of research into the group of older people who want help to die, and was then busy with the joint effort against the coronavirus.
Sensitive
'Everyone in The Hague in politics was busy trying to battle this huge crisis,' he said. 'The target audience of this law is very different from those who died from corona but it is always a sensitive subject.'
He said that the proposal would now go to the Raad van State judicial advisory committee for review, a process which will take three to six months, before it can be refined and scheduled for debate and a vote. The hope is that it comes before parliament before the next general election in March 2021, he said.
'These kinds of law proposals with very divisive subjects are not voted on according to party lines, but by free choice,' added Meijer. 'We can't be in people's heads to know if they have decided or would change their opinion.'
Dijstra has said that for D66 the law is 'about having the choice at an advanced age, if people consider their lives complete, to be able to die with dignity, with careful help.' It was inspired by a 2010 citizens' initiative that gained 117,000 supporters.
Het gaat D66 om de keuze om op hoge leeftijd, als men eigen leven voltooid acht, met zorgvuldige hulp waardig te kunnen sterven. En er zijn meer mensen geholpen met de wet. Zij willen geruststelling dat ze in hun toekomst keuze hebben om waardig te kunnen sterven 2/3

— Pia Dijkstra (@piadijkstra) January 30, 2020
'Unacceptable'
But the ChristenUnie – a government party with five seats – has said the proposal is insensitively timed and completely unacceptable. Gert-Jan Segers, party leader, said in a post: 'I find it extraordinarily painful that at a time when old people feel extra vulnerable, D66 submits a proposal that we know will cause many of them increased insecurity and worry,' he said. 'This is a path that the ChristenUnie absolutely will not tread.'
The CDA, the other Christian party in government with 17 seats, is also against the proposal, suggesting it could undermine existing euthanasia law. When the research on the unhappy older people was published, now-CDA leader and health minister Hugo de Jonge made an appeal to tackle loneliness and social problems. 'This group's death wish is serious and the report underlines the need for action,' he wrote in a parliamentary briefing. 'It is our task to make every effort to ensure that these people find the meaning of life and meaning in life again.'
However, the NVVE, a pro-euthanasia membership body which campaigned for the 2002 euthanasia law, has said it is pleased with Dijkstra's proposal. 'If the proposal becomes law, help to die from care staff other than doctors, such as psychologists, psychotherapists and nurses, would no longer be punishable,' it said in a reaction online.
It added that many of this group who are 'done with life' do not qualify to request euthanasia under the existing law because they do not have severe medical complaints.
Thank you for donating to DutchNews.nl.
We could not provide the Dutch News service, and keep it free of charge, without the generous support of our readers. Your donations allow us to report on issues you tell us matter, and provide you with a summary of the most important Dutch news each day.
Make a donation