Rutte's recognition of 'systemic problem' of racism is a watershed moment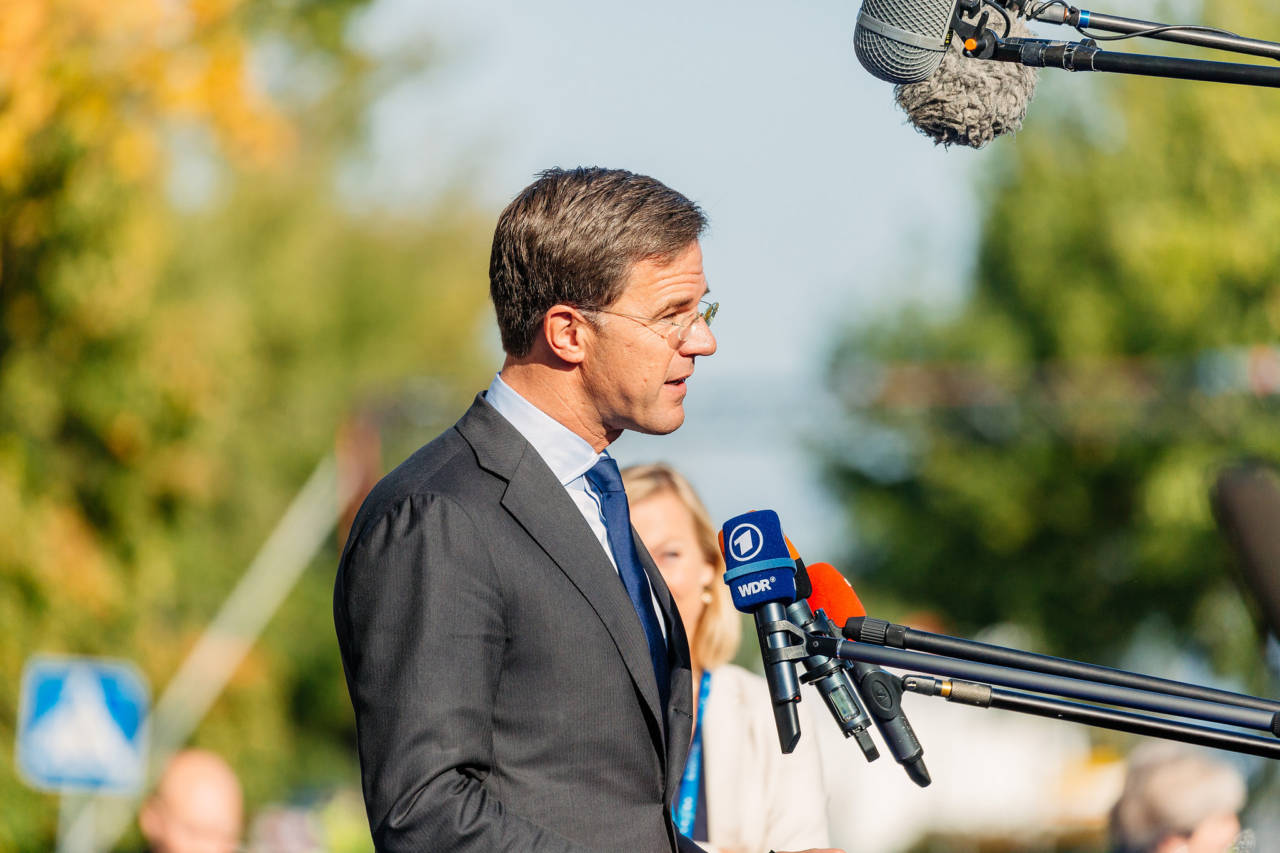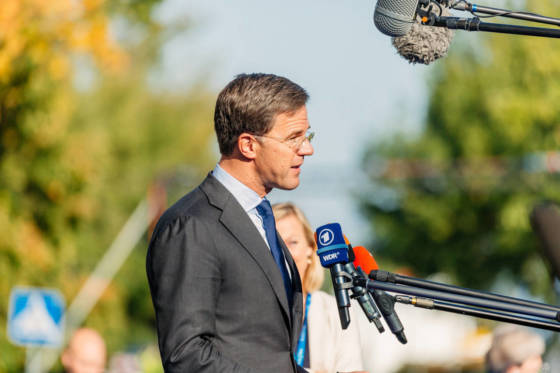 'Racism is a problem in the Netherlands.' Mark Rutte's response to a question on recent unrest in the United States was an unexpected detour during his press conference on coronavirus, but may come to be seen as a watershed moment.
The prime minister's statement on Wednesday evening was billed as a good news hour, as the government lifted restrictions on travel to most of Europe. But it was overshadowed by the death of George Floyd in Minnesota and the subsequent demonstrations against racism and police brutality in cities including Amsterdam.
Rutte criticised the scenes in the capital, where 5,000 people packed Dam Square on Tuesday, making it impossible to keep 1.5 metres apart, but stopped short of joining in the condemnation of mayor Femke Halsema.
'The death of George Floyd is unacceptable, but the demonstration in Dam Square in the form it took was irresponsible,' he said.
'It's something for the council in Amsterdam to scrutinise, not [the government in] The Hague, but the pictures showed that something went wrong.'
But Rutte went further on the underlying issue of racism. 'It's not just something in America,' he said. 'People experience the same things in the Netherlands that they experience there.
'There are people in the Netherlands too who are judged not on their future but on their past, their background, who are spoken to not as individuals but because of the group they come from, not for their behaviour but for their religious beliefs. It happens in the Netherlands as well, it affects a lot of people in this country.'
Passive stance
The prime minister has been accused in the past of being too passive on racism. He described the idea of anonymising job applications to prevent ethnic minority candidates being screened out as a 'terrible idea'. The answer, he told VICE in 2017, was to 'go again and again, and eventually you'll be taken on… otherwise you'll get the job because you're Moroccan, not because you're the best.'
During the last election campaign, Rutte penned an open letter addressed 'to all Dutch people' attacking 'people who abuse our freedom to make a mess of things here when our freedom was the reason they came to this country.' He concluded: 'act normal or go away.'
The following year MPs called on Rutte to speak out against the escalating violence directed at anti-racist campaigners such as Kick Out Zwarte Piet during Sinterklaas season. Until then Rutte had condemned the actions of 'hooligans' but declined to get involved in the underlying debate, insisting that it was a problem for society, not politicians, to resolve.
Child benefits scandal
But more recent events have made Rutte's backseat position unsustainable. Racism in football has been discussed openly since an Eerste Divisie match was stopped last November because of the abuse being hurled by a section of Den Bosch supporters at the Excelsior winger Ahmed Mendes Moreira. Not coincidentally, the incident happened on the weekend of the Sinterklaas parades.
The tax office is facing a criminal investigation for using markers such as dual nationality in assessing whether parents were likely to be fraudulently claiming child benefits. Last month it admitted around 11,000 people to more stringent checks on this basis, despite the constitutional ban on racial discrimination.
On Tuesday night Rutte was invited to comment on the situation in the US, but focused on the problems in his own country. 'Wherever you come from, whether or not you're born here, everyone who's seen the images of George Floyd, but also the systemic problems in American society, can see here, thankfully not the death of George Floyd, but we have systemic problems in our society too,' he said.
The prime minister may have seen the dramatic television images from the US as a useful context in which to discuss the less inflammatory situation in the Netherlands. He may have raised the issue to deflect pressure to condemn US president Donald Trump, whose trust he has cautiously cultivated in the last three years. But his statement indicated that he no longer sees neutrality as a viable stance.
Thank you for donating to DutchNews.nl.
We could not provide the Dutch News service, and keep it free of charge, without the generous support of our readers. Your donations allow us to report on issues you tell us matter, and provide you with a summary of the most important Dutch news each day.
Make a donation