Inburgering with Dutchnews.nl: 11 things to know about the Girl with a Pearl Earring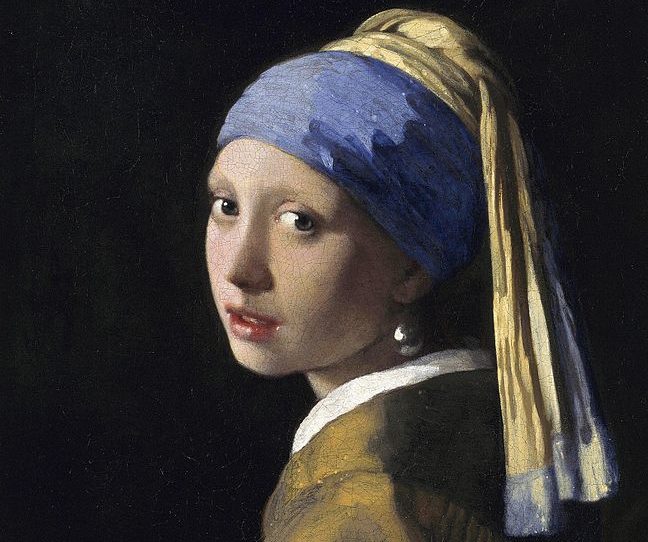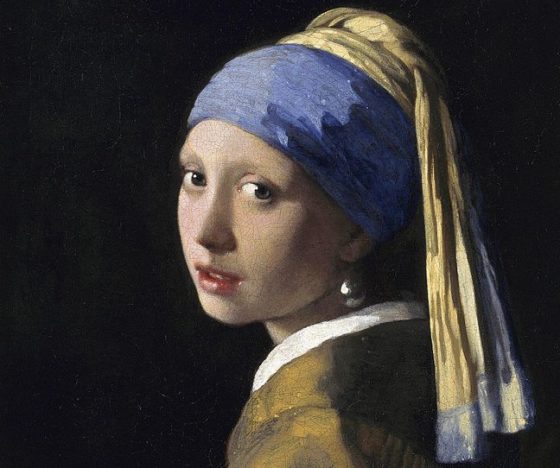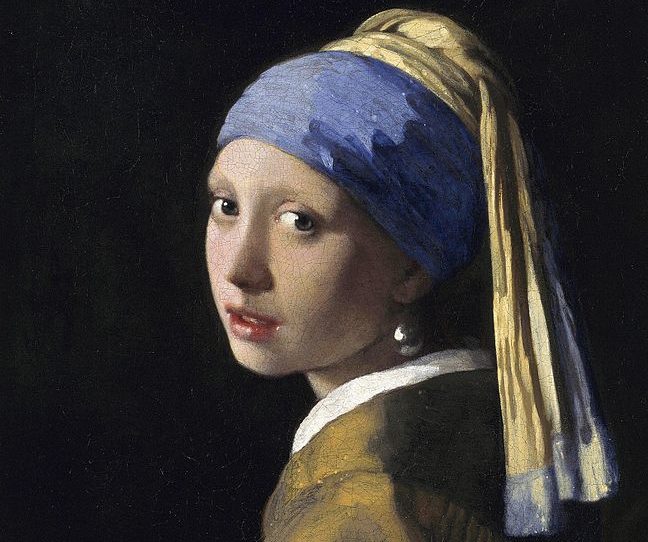 So while we are all largely confined to base, what better time to brush up your knowledge of all things Dutch? DutchNews.nl is pleased to present its very own 'inburgering' course in, well, however many lessons it takes.
Lesson 11: Girl with a Pearl Earring
Johannes Vermeer's Girl with a Pearl Earring (1665) has been voted 'the most beautiful Dutch painting' and described as 'timeless, like Mona Lisa'. She's also a massive money-spinner and features on everything from bikes to baggage. Here are 11 key facts.
It's not a pearl
For starters, the pearl is not a pearl. A pearl of that size would simply not have been available to Vermeer. The painting didn't acquire the name until 1995. Before then she was simply a 'Tronie', or a head or face, 'Girl with Turban', or 'Head of a Girl'. Experts at the Mauritshuis think she may be wearing a Venetian bauble of varnished glass which was fashionable at the time, while astronomer Vincent Icke opts for polished tin, which would also explain the shine.
Who's that girl?
Nobody knows. She could be Vermeer's daughter who was around twelve in 1665. Others put the date of the painting at 1655, putting Vermeer's young wife of two years– literally – in the frame. Perhaps she was simply an anonymous model. According to Rembrandt expert Ernst van de Wetering, most artists preferred actual models for their 'Tronies', so it is probably safe to conclude that whoever she was, she was not a figment of Vermeer's imagination.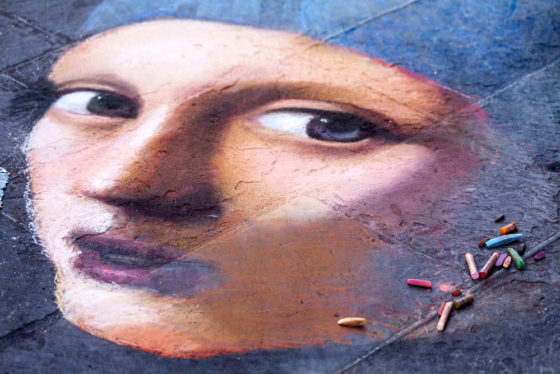 What does she mean?
If the painting was meant to showcase the artist's mastery at depicting emotion, as some art critics have it, the Girl with a Pearl Earring does not give much away. But perhaps that is the point.
The source of the blue
The headband of the turban is painted in Vermeer's iconic blue. Although poor, he used the very expensive natural ultramarine or crushed lapis lazuli in most of his paintings. In 2012, when the Rijksmuseum restored Woman in Blue reading a Letter, it found a layer of copper green paint underneath, which gave the blue extra depth. Recently concluded research found that the semi-precious stone was  heated to a great temperature which made processing easier and added to the depth of colour.
She had eyelashes
Sophisticated imaging and scanning techniques have recently revealed not only that the girl had posed against a green pleated curtain but that her curiously bare eyes where not always so. Some small hairs remain but most of her lashed seem to have disappeared over time.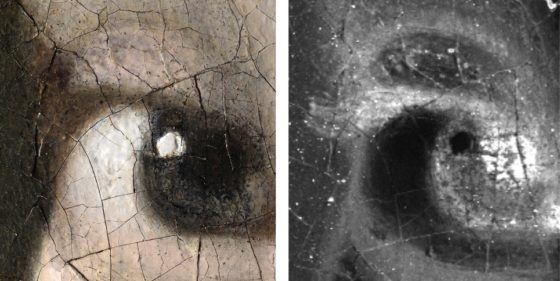 How did the girl end up in the Mauritshuis?
In 1902, the painting,  along with 12 others, was bequeathed to the Mauritshuis by army officer and art collector Arnoldus Andries Des Tombe who bought it at auction for two guilders in 1881. The Mauritshuis unfortunately managed to lose the original invoice.
Who painted her?
Girl with a Pearl Earring is among some 30 odd paintings attributed to Vermeer. Little is known about the artist – nicknamed the Sphinx of Delft – and many of his paintings went unsigned (although not this one: the signature is in the upper left-hand corner, and was found to contain a few fine hairs from the artist's brush) . Documents of the period contain descriptions which – tantalizingly – refer to paintings that are lost or perhaps remain hidden in an attic.
Who copied her?
The girl features on hundreds of souvenirs and in hundreds of parodies. Even Marge Simpson has posed as her. In 2014, elusive graffiti artist Banksy painted Girl with a Pierced Eardrum on a wall in Bristol. It was defaced hours after it was discovered.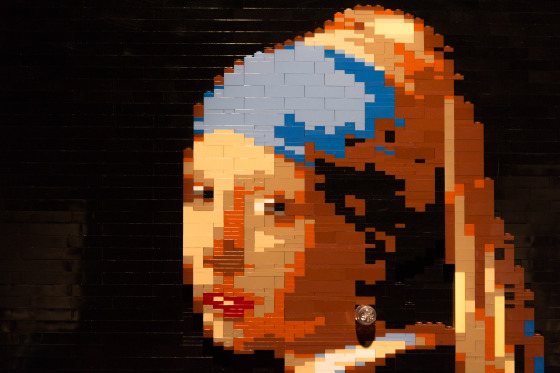 What has she influenced?
Vermeer's life and times spawned a multitude of novels. One of the best known is Tracy Chevalier's Girl with a Pearl Earring which was made into a film starring Colin Firth and Scarlett Johansson as Vermeer and his model – she's a servant in this version.
Did Vermeer like women?
The women in Vermeer's paintings outnumber the men: women are depicted 40 times while men only put in an appearance 14 times. Not that it matters.
Where has she been?
Although Vermeer was probably not known very far beyond his native Delft, his Girl with a Pearl Earring has travelled extensively. Up to now she's been to Paris, Washington, Osaka, Tokyo, Kobe, San Francisco and Atlanta.
Thank you for donating to DutchNews.nl.
We could not provide the Dutch News service, and keep it free of charge, without the generous support of our readers. Your donations allow us to report on issues you tell us matter, and provide you with a summary of the most important Dutch news each day.
Make a donation