Coronavirus: A timeline of the pandemic in the Netherlands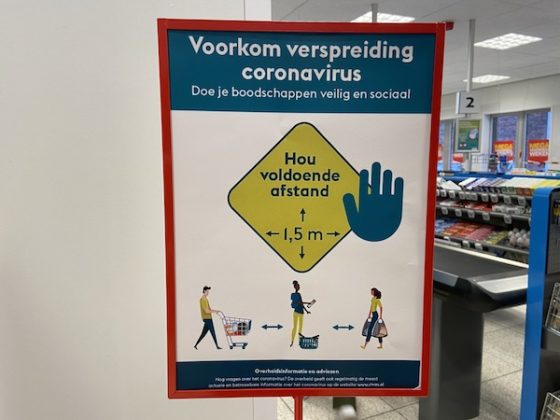 The first case of coronavirus was reported in the Netherlands on February 27 and the first death announced on March 6. Here is a full timeline of how the disease reached and spread through the Netherlands and the government's response.
December 31 2019: Wuhan Municipal Health Commission in China issues the first public announcement of 27 cases of a new type of pneumonia infection.
January 9 2020: Chinese scientists confirm 59 cases of the novel coronavirus. The European Centre for Disease Prevention and Control publishes its first risk assessment.
January 14: The World Health Organisation tweets that 'preliminary investigations conducted by the Chinese authorities have found no clear evidence of human-to-human transmission of the novel coronavirus (2019-nCoV) identified in Wuhan.'
Preliminary investigations conducted by the Chinese authorities have found no clear evidence of human-to-human transmission of the novel #coronavirus (2019-nCoV) identified in #Wuhan, #China🇨🇳. pic.twitter.com/Fnl5P877VG

— World Health Organization (WHO) (@WHO) January 14, 2020
January 20: The United States and South Korea both report their first coronavirus cases to the WHO.
January 22: Officials in Wuhan announce a quarantine of the entire city of 11 million people will begin at 10am the following day.
January 24: Europe's first case is reported in France.
January 30: Italian prime minister Giuseppe Conte announces the country's first two cases.
February 3: Seventeen people who were evacuated from Wuhan arrive in Eindhoven via Marseille and go straight into quarantine for 14 days. Five other Dutch citizens opt to stay in China.
February 4: A Belgian national who was on board the flight is diagnosed with coronavirus.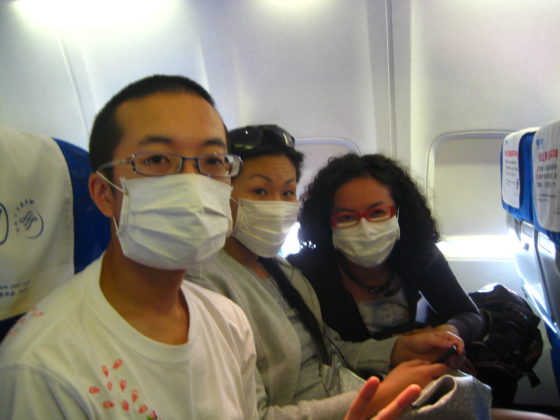 February 6: KLM cancels all flights to the Chinese mainland until March 28.
February 17: The 17 passengers who flew from Wuhan to the Netherlands leave quarantine.
February 19: Five Dutch tourists on board the Diamond Princess cruise ship, which was hit by coronavirus, are allowed to go home after testing negative.
February 21: Carnaval weekend begins, with revellers cramming into bars and nightclubs in Noord-Brabant, Limburg and parts of Gelderland.
Italy cordons off 11 municipalities in the northern province of Lombardy with a combined population of 50,000 in an attempt to contain the virus.
February 22: The number of coronavirus cases in Italy jumps from 21 to 79, including two patients who have died.
February 27: The first positive test for coronavirus in the Netherlands is confirmed in Tilburg. Medical care minister Bruno Bruins announces the news during a live TV special on the virus. The 56-year-old man had been on a work trip to northern Italy and joined in the Carnaval festivities shortly before falling ill.
February 28: The second coronavirus case is a woman from Diemen who works in a hospital in Amsterdam. She returned from a skiing trip to Lombardy on February 23.
March 3: Spain reports its first Covid-19 death.
March 5: The number of Dutch confirmed cases more than doubles from 38 to 82.
March 6: The first death from Covid-19 in the Netherlands is confirmed. The victim is an 86-year-old man who was being treated in Rotterdam.
The RIVM advises people in Noord-Brabant who have cold-like symptoms to stay home until they recover.
March 8: Italy quarantines most of the north of the country, containing 16 million people. Tourists are still allowed to leave the region.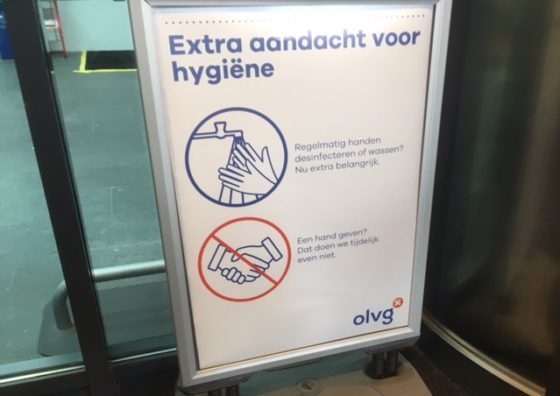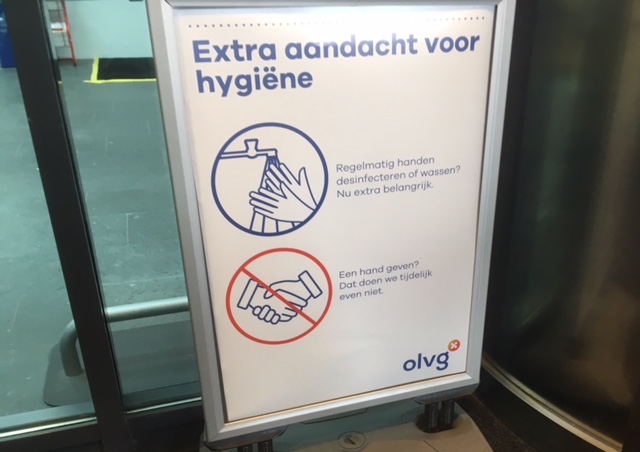 March 9: Rutte announces a band on hand shaking and advises people in Noord-Brabant to work from home if possible for the next seven days. The Netherlands is still in the containment phase, he says.
The Italian quarantine is extended to the whole country. Travel is restricted to work and family emergencies and all sporting events are cancelled.
March 10: The Dutch government changes its travel advice to Italy to code orange, meaning essential travel only.
March 12: The 'work from home guideline' is extended to the whole country. Gatherings of more than 100 people are banned. Rutte refuses to close schools despite pressure from teachers, insisting children are 'not a big risk group'.
US president Donald Trump announces a ban on inbound travel from the European Union except Ireland, to take effect on March 14. The EU strongly criticises him for not consulting European officials first.
Finance minister Wopke Hoekstra says up to €90 billion will be made available to support the economy during the coronavirus crisis.
Belgium closes schools, cafes and restaurants until April 3.
The KNVB cancels all domestic football matches until March 31.
March 13: The number of reported Covid-19 deaths in the Netherlands doubles from five to 10. Teaching unions urge the government to close schools from Monday.
Incoming flights are banned from high-risk regions, cited as China, Hong Kong, Iran, South Korea and Italy.
Spanish prime minister Pedro Sanchez announces a nationwide lockdown for 15 days, to begin within 24 hours.
The Catholic church cancels all weekend masses until the end of the month. Protestant churches and mosques had issued guidelines limiting congregations earlier in the week.
UEFA postpones all Champions League and Europa League matches scheduled for next week.
March 14: Denmark shuts its borders after a fivefold increase in coronavirus cases in the past week. Other countries including Norway, Poland and Ukraine follow suit. Anyone entering New Zealand is required to spend 14 days in quarantine.
Belgium's interior minister Pieter de Crem warns against 'corona tourism' after Belgians stream across the border to visit bars and restaurants in Zeeland. 'The virus does not stop at the border,' he says.
The United States extends its travel ban to the United Kingdom and Ireland.
March 15: The 'intelligent lockdown' in the Netherlands begins. Rutte gives in to pressure to close schools until April 6. Cafes, restaurants, sports and sex clubs are given less than an hour's notice to close. People are instructed to keep 1.5 metres apart at all times. Bruno Bruins ends his statement with the words: 'Look after each other.'
The number of infections passes the 1,000 mark, with 176 new cases bringing the total to 1,135.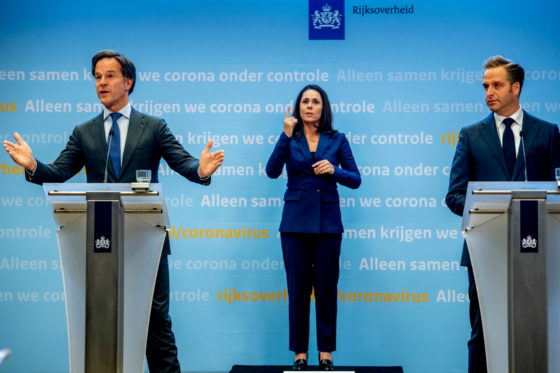 March 16: In a television address from his office, Rutte warns that 'a large proportion of the Dutch population will be infected with the virus.' He says the government is pursuing a strategy of 'maximum control' but also talks of building a 'wall of immunity' to protect the vulnerable.
Funerals are limited to a maximum of 30 mourners.
King Willem-Alexander's Koningsdag visit to Maastricht on April 27 is cancelled.
KLM applies for support to cut working hours for all its staff by 70%. The state airline had earlier announced it was scrapping between 1,500 and 2,000 jobs.
The AEX stock exchange dips below 400 points for the first time since 2016. Four weeks ago it closed on 629 points. Wall Street records its biggest daily losses since Black Monday in 1987.
March 17: The government announces a package of measures to support workers and businesses affected by the coronavirus crisis. Companies will have up to 90% of their wage bill paid by the state and emergency support funds will be set up for self-employed workers and businesses that are forced to close.
The foreign affairs ministry changes travel advice for all countries to code orange (essential journeys only) until April 6. EU member states agree to close their external borders for 30 days.
Rail operator NS says a scaled-down timetable will run from Saturday, with night trains and most inter-city services cancelled.
Belgium imposes a lockdown, closing all non-essential shops and banning travel out of the country until April 5.
UEFA postpones the Euro 2020 summer football tournament for 12 months. The French Open tennis tournament is rescheduled for September.
Furniture chain IKEA closes its 13 Dutch branches.
March 18: Education minister Arie Slob cancels end-of-year exams for children in the last year of primary school.
The Eurovision Song Contest, due to take place on May 16 in Rotterdam, is cancelled.
Several large retail chains including H&M, C&A and Apple close their stores.
March 19: Bruno Bruins resigns, a day after collapsing during a debate in parliament on corona. He is replaced the next day by former Labour junior health minister Martin van Rijn.
Health minister Hugo de Jonge bans visits to nursing homes.
Diederik Gommers, head of the National Intensive Care Association (NVIC), tells parliament that he expects up to 1,000 Covid-19 patients in intensive care by the end of next week. The current IC capacity is 1,150.
The Dutch Grand Prix in Zandvoort, scheduled for May 3, is postponed.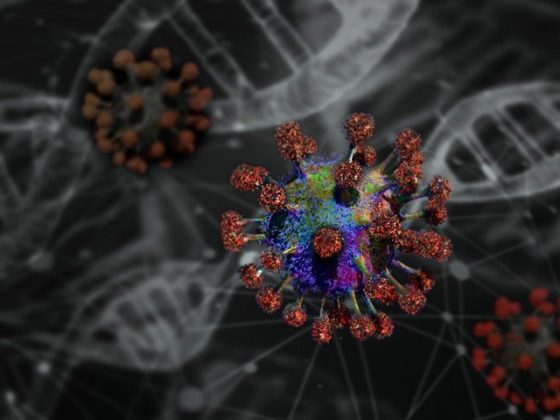 March 20: Thirty new deaths are reported, bringing the total to 106. Just under 3,000 people have now tested positive for the virus. One-third of cases are in Noord-Brabant.
King Willem-Alexander gives a televised address urging people to care for the vulnerable: 'We can't stop the coronavirus, but we can stop the virus of loneliness.' The royal family are in self-isolation after returning from a skiing holiday in Lech, Austria.
The cabinet will increase borrowing by €65 million over the next three months to finance the support measures for workers and businesses, finance minister Wopke Hoekstra announces.
March 21: Hundreds of corona patients are transferred from Noord-Brabant to other hospitals to relieve pressure on the province's healthcare facilities.
March 22: Coastal resorts close access roads after large numbers of day trippers head out to enjoy the spring sunshine. An NL-alert is issued urging people to stay home.
The number of Covid-19 patients in intensive care rises to 405. So far 988 people have been admitted to hospital.
March 23: Stricter lockdown rules are announced at a press conference by Rutte and justice minister Ferd Grapperhaus. Groups of more than three people in public are banned, the ban on mass gatherings is extended to June 1 and mayors are given powers to clear public spaces. Shops must introduce measures to keep people 1.5 metres apart. Fines are introduced of up to €400 for individuals and €4,000 for companies that fail to comply.
'Contact professions' such as hairdressers, nail studios, tattoo parlours and physiotherapists are ordered to close.
UEFA postpones the final of the Champions League and Europa League competitions, scheduled for mid-May.
UK prime minister Boris Johnson orders people in Britain to stay home and avoid non-essential journeys. Schools, pubs, restaurants and most shops were closed the previous week.
March 24: Summer exams for school leavers are cancelled.
March 25: The number of intensive care patients increases by 98 to 644. Diederik Gommers tells parliament 1,600 beds will be needed by April 1. Noord-Brabant has its 'back to the wall', he says.
Universities and colleges are stay closed until June 1. Students will receive tuition online.
Around 15,000 stranded Dutch tourists have applied to the foreign affairs ministry for help with repatriation.
March 26: Diederik Gommers warns that the Netherlands is in a 'race against the clock' to increase IC capacity after new admissions rise faster than expected. In Noord-Brabant the the rate has started to slow down in recent days. Hugo de Jonge says the NVIC's demands for more capacity will be met.
The economic planning agency CPB says a recession in 2020 is 'inevitable' and presents four scenarios in which the economy contracts by between 1.2% and 7.7%.
March 27: Belgium and France extend lockdown measures to mid-April. The Dutch government is due to decide on an extension on March 31.
Italy reports 919 new Covid-19 deaths, the highest total in a single day so far. The country's death toll stands at 9,134.
Weather bureau KNMI reports that pollution levels in the air have decreased by 60% since the lockdown began.
UK prime minister Boris Johnson tests positive for Covid-19.
March 28: A preliminary study of more than 1,000 hospital staff in Brabant finds that the virus was present in the Netherlands two weeks before the first official positive test.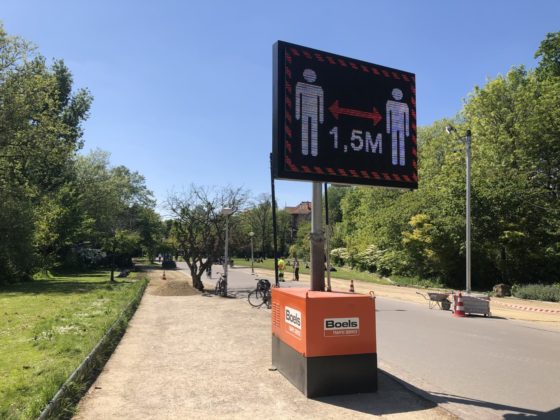 March 29: More than 1,000 new positive tests are reported for the fourth day in a row, taking the total past the 10,000 mark. The number of cases is doubling every 7 days. So far 771 people in the Netherlands have died of Covid-19.
March 30: The NVIC says 2,400 intensive care beds will be needed by April 5 after revising its estimate of the average stay for Covid-19 patients from 10 days to 23.
The IOC postpones the start of the summer Olympics in Tokyo by 12 months to July 23 2021.
March 31: Lockdown measures are extended until April 28. Schools will not go back until after the May holiday. Rutte warns that 'we will not go straight back to normal'.
The number of deaths in the Netherlands increases by 175 to 1,039.
Finance minister Wopke Hoekstra admits he showed 'insufficient empathy' for Spain and Italy's plight after being widely condemned for suggesting Brussels should investigate the financial situations of Mediterranean countries that are asking for support from the EU.
April 1: The Netherlands proposes an EU 'corona fund' to relieve badly hit nations, but the government remains opposed to mutualised debt instruments such as eurobonds.
The White House warns it expects between 100,000 and 240,000 deaths in the US as a result of the Covid-19 pandemic. The official death toll is currently around 4,500, having increased fivefold in the past week.
April 2: Rutte urges Belgians and Germans to stay away from the Netherlands over the Easter weekend. Travellers arriving from the US will have to spend 14 days in quarantine.
April 6: Austria, Denmark and the Czech Republic announce plans to relax some coronavirus restrictions.
April 7: A record 234 deaths are announced, more than double the previous day's total. The high number includes the 'Tuesday spike' as some weekend deaths are reported later. In total 2,101 people are now known to have died.
Rutte and De Jonge outline plans to develop two apps to help control the spread of the virus: one to alert people who have come into contact with someone with coronavirus and another to maintain contact between doctors and patients.
April 8: The number of patients in intensive care falls for the first time, by 16 to 1,408. The rate has been declining since the start of the month. Hospital admissions have slowed down to around 300 a day.
Chinese authorities lift the lockdown in Wuhan after 11 weeks.
The WTO says it expects global trade to shrink by between 13% and 32% in 2020.
April 10: Statistics agency CBS says 5,100 people died in the first week of April, 2,000 more than the average for the first 10 weeks of 2020.
The United States reports 2,035 new deaths to take its total past Spain and Italy to more than 18,000. The global death toll passes 100,000.
April 11: The public health ministry calls for developers and businesses to come up with ideas for corona tracker apps so that the government can finalise its plans by April 28.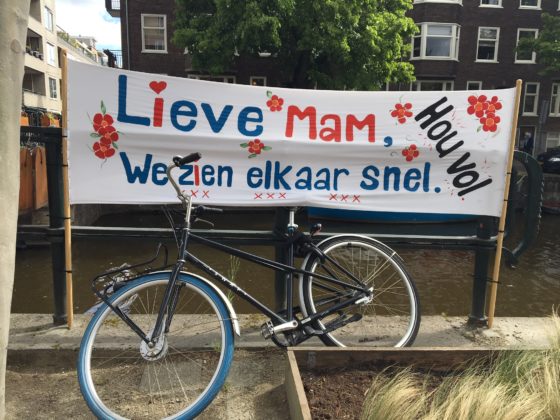 April 12: The number of new deaths reported in the Netherlands is less than 100 for the first time in two weeks.
Pope Francis delivers his Easter message to an empty St Peter's Square. 'The right to hope is a fundamental right that will never be taken from us,' he says.
UK prime minister Boris Johnson is discharged from hospital a week after being admitted with Covid-19. He spent four days in intensive care.
April 15: Rutte says ministers are looking at ways to ease the lockdown provided three conditions are met: pressure on the healthcare system is relieved, the elderly are adequately protected and the authorities are able to monitor the spread of the virus.
The Dutch death toll rises by 189 to 3,134.
Primary children return to school in Denmark. Germany and Belgium extend their coronavirus measures until May 3 and ban public events until August.
April 16: MPs call for rules on face masks to be introduced when coronavirus restrictions are eased. So far the cabinet and the RIVM have dismissed calls to recommend or require the use of masks, insisting they have no proven benefit.
A survey of blood donations finds that 3% of donors have developed antibodies against coronavirus. It is not known for sure if the antibodies confer immunity.
The number of deaths in 'residential institutions', including care homes and prisons, per week has doubled since the start of the outbreak, according to the CBS.
April 17: The cabinet draws up a shortlist of seven corona tracking apps and organises an 'appathon' at the weekend to assess the contenders.
April 18: Spain extends its lockdown until May 9. Morocco, where more than 3,000 Dutch nationals are stranded, extends its measures until May 20.
April 19: None of the seven potential corona tracker apps meet the government's criteria for anonymity and reliability, the attorney-general says in a report.
April 20: Regional healthcare bodies start drawing up plans to restart regular patient care as the number of coronavirus patients in hospital reduces.
April 21: The government signals the first easing of the 'intelligent lockdown'. Primary schools will reopen on May 11. Children under 12 will be allowed to play sport and train with clubs. However, the ban on public events is extended to September 1.
April 22: Another 138 deaths in the Netherlands take the official total to 4,054.
The USA overtakes China's total of coronavirus cases, with more than 85,000 known infections.
April 23: One in five new cancer treatments has been postponed because of the coronavirus outbreak, according to a survey of more than 5,000 patients.
April 24: The number of Covid-19 patients in intensive care falls below 1,000. Deaths in care homes have fallen to just under 1,500 in the last week, still considerably above the average.
The KNVB confirms that the football season is being abandoned. No title will be awarded. Ajax and AZ Alkmaar will play in next season's Champions League.
Zeeland says second home owners can visit with their families again from May 1. A limited amount of holiday accommodation can also reopen.
Belgium says it will relax lockdown measures from May 4. Face masks will be obligatory on public transport and in workplaces where social distancing is impossible.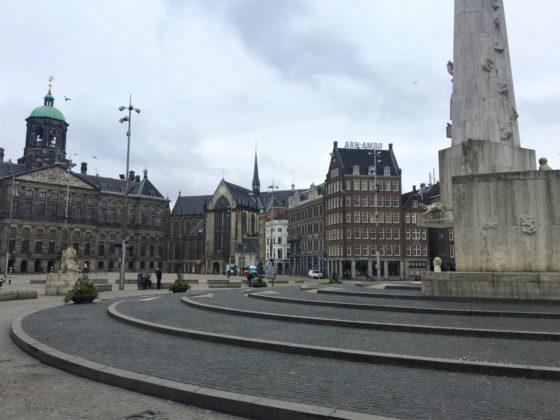 April 26: New hospital admissions for Covid-19 are below 100 for only the second time in five weeks. The number has remained in double figures.
The Financial Times calculates that the true number of deaths in the Netherlands could be more than 40% higher than the official figure of 4,475.
Coronavirus is detected in animals on two mink farms in Noord-Brabant.
April 27: Koningsdag is celebrated as 'Woningsdag', with Dutch people toasting the king's birthday at home. Willem-Alexander releases an online message thanking 'everyone who is keeping the Netherlands going'.
April 28: The Rotterdam-Rijnmond region and Limburgse Heuvelland reopen to day trippers.
April 30: Coronavirus testing is extended to youth team coaches and domestic carers. The cabinet says testing capacity will be increased to 8,000 from the start of May.
May 1: Public transport operators call for face masks to be made compulsory in buses, trains and trams as commuters return to their workplace because the 1.5 metre rule is 'unworkable'.
May 2: Elderly care association Verenso says the spread of infections in care homes is 'stabilising'.
People in Spain are allowed to exercise outside for the first time since the lockdown began. Face masks are made compulsory on public transport.
May 3: The death toll in the Netherlands increases by 69 to 5,056.
May 4: King Willem-Alexander delivers the Remembrance Day address in a deserted Dam Square. It is the first time the monarch has given the annual speech.
May 5: Liberation Day is celebrated with no public events. A small number of protesters stage 'Stop the Lockdown' demonstrations in The Hague and Utrecht.
May 6: The cabinet publishes its plan for a staged relaxation of the 'intelligent lockdown'. Hairdressers, librarians and driving instructors can go back to work from May 11. Secondary schools will reopen on June 1. Restaurants, cafes, cinemas and theatres will be allowed to reopen but with a limit of 30 guests on June 1, rising to 100 on July 1.
All measures are conditional on the 1.5 metre rule being observed and the spread of the virus remaining under control.
Face masks will be compulsory on public transport from June 1, when a full train service will resume but with a limit of 40% capacity.
Hugo De Jonge says the government aims to enable everyone with symptoms to be tested from June 1.
May 7: De Jonge says mass events with a 'nationwide profile' may not be possible until a vaccine is available, which could be a year away.
May 8: The asylum seekers' centre in Sneek, Friesland, is closed for three days after 22 of the 550 residents test positive for coronavirus.
The European Union extends the ban on travellers from outside the EU to June 15.
May 10: The number of intensive care patients returns to 'normal' levels, with 507 Covid-19 patients in IC beds.
May 11: Some hairdressers reopen at the stroke of midnight as they start to clear the backlog of appointments. Primary schools ban parents from the playground and introduce one-way systems to maintain the 1.5 metre rule. Most pupils are attending school two days a week.
May 12: EU countries are reported to be working on plans to reopen international tourism by the summer for countries with 'comparable risk profiles'.
May 14: The economic planning agency CPB says there was an 'historic fall' of 13% in the number of hours worked during March.
May 15: The Dutch economy shrank by 1.7% in the first quarter of 2020, according to official CBS figures. Consumer spending fell by a record 6.7% in March.
The CBS calculates that 3,600 people have died of coronavirus who are not counted in the official figure.
May 16: The RIVM announces another 27 deaths, bringing the official total to 5,670. 43,870 people have tested positive and 11,537 have received hospital treatment for Covid-19 since February 27.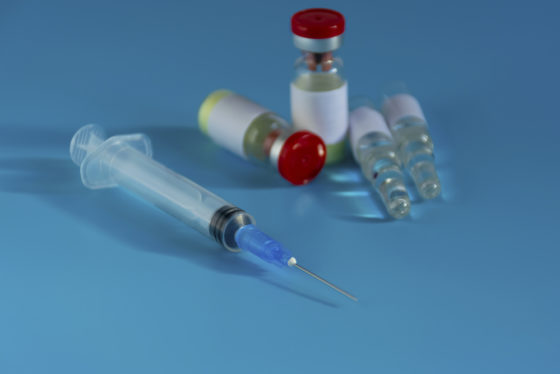 Thank you for donating to DutchNews.nl.
We could not provide the Dutch News service, and keep it free of charge, without the generous support of our readers. Your donations allow us to report on issues you tell us matter, and provide you with a summary of the most important Dutch news each day.
Make a donation