Inburgering with DutchNews.nl: Biscuity things to have with coffee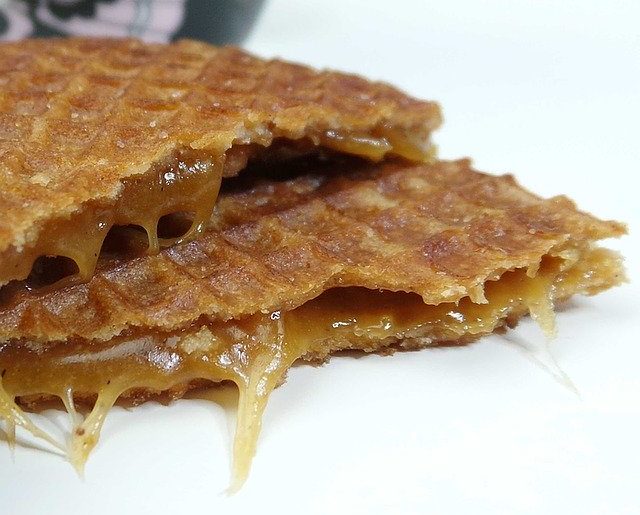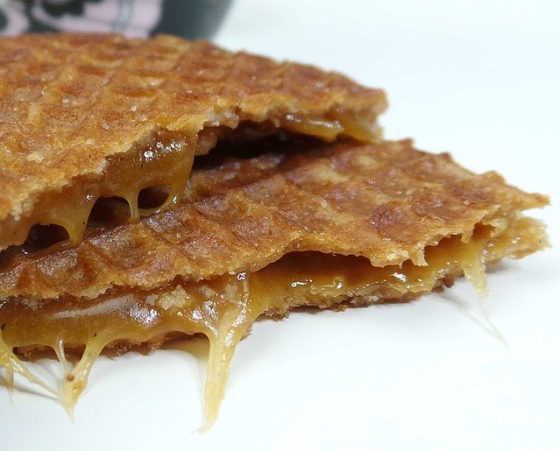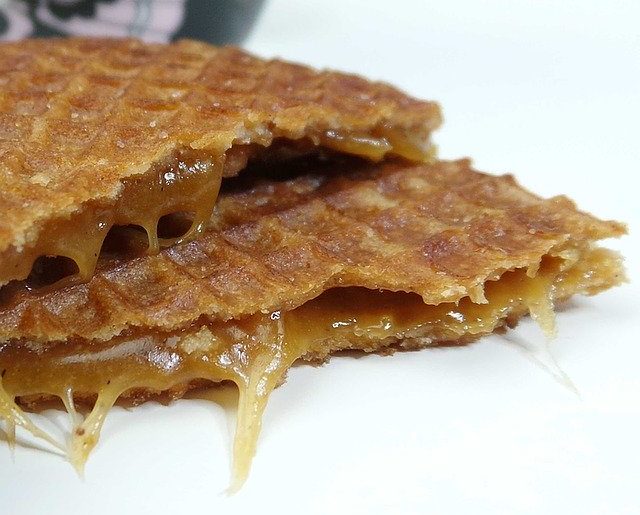 So while we are all largely confined to base, what better time to brush up your knowledge of all things Dutch? DutchNews.nl is pleased to present its very own 'inburgering' course in, well, however many lessons it takes.
Lesson 5: Koekje erbij? The Dutch will ask you this as they wave the biscuit tin under your nose. Here's what a variety of baked goods which may accompany a cup of tea or coffee in the Netherlands.

Gevulde koek. The undisputed king of Dutch baking is the gevulde koek. The real thing is filled with amandelspijs, a mixture of ground almonds, sugar and egg, and has a whole (not a sliver) almond on the top. The cheap versions are filled with sweet white bean paste. A kano, or canoe (it's sort of shaped like one), is a variation of the round and elegantly scalloped gevulde koek.
Jan Hagel. A nasty little biscuit in our opinion, topped with big bits of sugar and almond that find the spaces between your teeth with radar-like precision. Jan Hagel was the historic name for riff raff and also the name given to members of a Dutch paramilitary organisation set up by the Germans during WW II. You will usually be served one with your coffee in some hotel restaurant in the polder.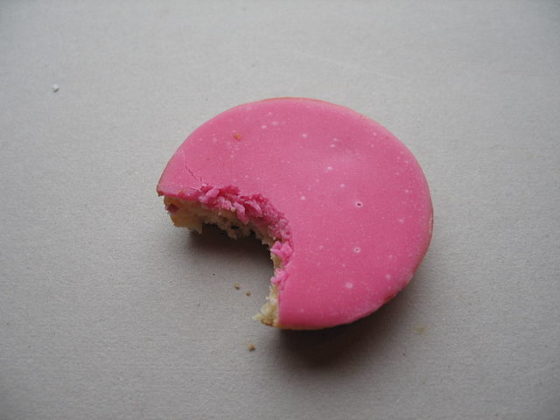 Roze Koek. There's no accounting for taste, is there? A round piece of cake with a pink enamel-piercing glaze, this is another dentists' favourite. We think the only way to eat a mousselientje – to give it its popular name – is to prise off the pink layer and eat it separately. The colour of the glaze is adapted to events of national importance when it turns orange, as does its filo pastry and custard mate tompouce.
Boterkoek. It's practically all butter with a little flour mixed in for consistency. It is seriously greasy. It should really come with a warning: do not eat whilst wearing your favourite frock or shirt, or wear a plastic mac.
Speculaas. Dutch not very spicy ginger biscuit, very popular all the year round but particularly associated with Sinterklaas.
Mariakaakje. A mariakaakje or Maria biscuit is a biscuit for austere times. It is easily the most boring, or dare we say Calvinistic, biscuit ever made, devoid as it is of any uplifting add-ons in the shape of chocolate or glazes.
The – probably apocryphal – story goes that when the notoriously tight-fisted prime minister Drees received two American civil servants in charge of doling out Marshall plan funds after World War II, he served them tea and mariakaakjes. This prompted the two to report back that with a prime minister this frugal, the money would be in good hands.
Mergpijpje. A mergpijpje or marrow bone is a cake enveloped in marzipan with cream in between, or sometimes, unexpectedly and disappointingly, jam. The ends are dipped in chocolate.
Stroopwafel. What can we say? Stroopwafels are the foreigners' favourite – at least that is what every book and guide to the Netherlands would have you believe. You can buy them in every tourist shop in nice of blue and white Delft tins. The stroopwafel is actually two thin waffels with sticky syrup in between and manages to combine crispiness and chewy toughness in one bite.
Bokkenpootjes. Goats' feet are almond meringues dipped in chocolate – not on one end which would actually make it look like a goat's foot – but at both ends which makes us happy.
Of course, not all coffee accompaniments are without controversy. From this month, high street retail giant Hema is to stop calling its popular cream puff pastries moorkoppen (moors' heads). The product, to be renamed chocoladebol – chocolate ball – will be exactly the same, but the name will be more in keeping with the times, Hema is quoted as saying by the AD.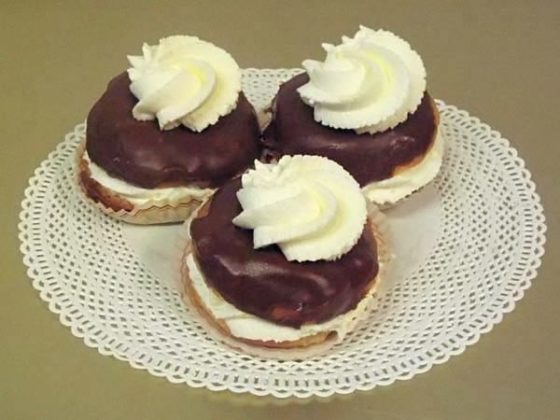 The politically incorrect negerzoen, which literally means negro's kiss, was given a new name a few years ago.  The rounded, chocolate covered blob of marshmallow on a wafer now goes by the name of Buys Zoen, after the company that used to make them, or choco kiss or foam kiss. Or still, defiantly, negerzoen if you are moving in politically incorrect circles.
On to the jode(n)koek which is a flat, round piece of shortbread topped with sugar. Why is it called a Jews' biscuit? There are several theories. Some say it was called after a baker called De Joode. According to the Information and Documentation centre for Israel (CIDI), jodenkoek is a corruption of boterkoek, or butter biscuit, which was hawked by a Jewish baker in Enkhuizen before the war.
The centre doesn't consider the name to be offensive. Other explanations liken the jodenkoek to unleavened flat bread or even the shape of a Jewish yarmulke. Although the name appears to be largely innocuous, the prudent Dutch prefer to export Jodenkoeken as 'Dutch Cookies'.
Thank you for donating to DutchNews.nl.
We could not provide the Dutch News service, and keep it free of charge, without the generous support of our readers. Your donations allow us to report on issues you tell us matter, and provide you with a summary of the most important Dutch news each day.
Make a donation