Had enough of pretty Dutch scenery? It's time for a dismal day out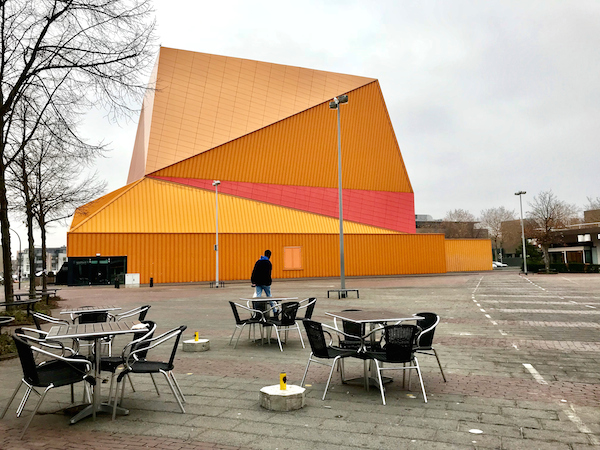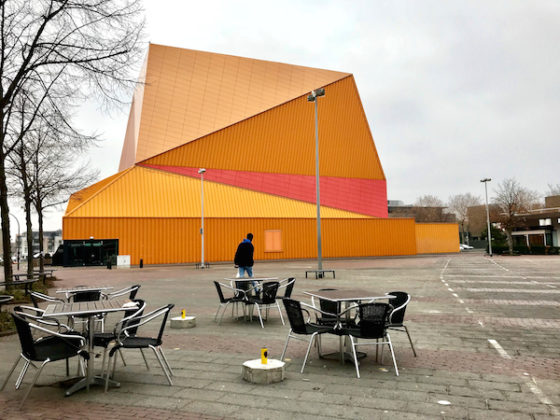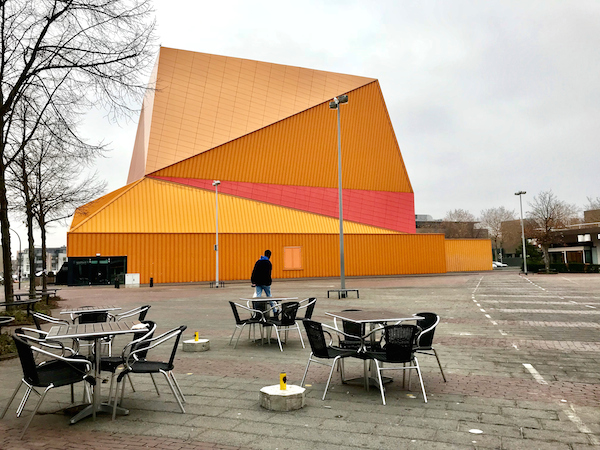 If at times you've had enough of medieval canal houses, tulip fields and picturesque villages, help is at hand. Treurtrips (dismal days out) is a new guide to some of the places the Dutch tourist board would rather you forget.
Decaying snack bars in The Hague, sad playgrounds in the north and gloomy blocks of flats everywhere – they might not feature in the guidebooks and the 'how to settle in Holland' handbooks, but they are, nevertheless, an integral part of the Dutch experience.
Author Mark van Wonderen comes from Bergen, the leafy artists village in Noord Holland where, as he puts it, he never saw ugly things unless the family was off on holiday and they passed Liege or Charlois in the car.
'I've always been attracted to ugly things, just like I always support the underdog in football,' he says. 'So I started visiting these places and putting photos on social media. In a way I wanted to show people that there is another side to the Netherlands. There is so much ugliness here.'
The big Dutch cities all feature, but so do Drachten, Windschoten and Noordoostpolder. There is a liberal sprinkling of 1960s and 1970s shopping centres, bizarre roundabout art and even the rural brothels on the border in Limburg, such as C'est la Vie, which advertises itself as the 'naughtiest address in Weert'.
Nijmegen is highlighted as a prime example of the 'comforting beauty of shopping centres', Zoetermeer is 'a station without a city'. The photos have blue skies, the trees – if there are any – are in full leaf. 'It would have been too easy to take pictures on grey days,' says Mark.
Indeed, the look and feel of the book is deliberately that of a slightly old-fashioned guidebook, thanks to Yolanda Huntelaar's design, and is complete with suggested walks – including a Canta route in Amsterdam Noord – and even playlists of appropriate songs.
Yet despite the gentle humour, there is a serious side to the book as well. Take Delfzijl in the far north of Groningen province, which has the cheapest houses in the country, and which was supposed to develop into a big harbour like Rotterdam, because they found gas.
'Then the crisis came in the 1970s and no-one wanted to go to Delfzijl,' Mark says. 'But they had already built thousands of apartments which have fallen into disrepair.' Delfzijl, to quote the book is 'the tragedy at the end of the world'.
Mark recommends people heading for Texel spend a few hours checking out Den Helder before they make the crossing, to sample its delights. But his ideal day out would be a trip to the seaside resort of IJmuiden which, he says, has the right amount of ugliness and beach.
IJmuiden city council is the only one of the 50 or so places featured to have embraced the book, inviting him to visit and telling him there is even more ugliness they can show him.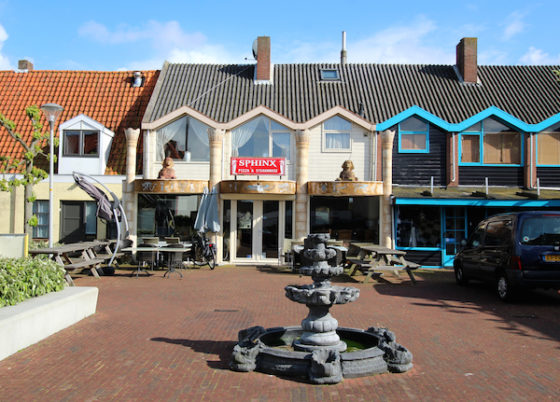 But if you want real ugliness, Lelystad (described deadpan as 'an interesting experiment') is the place to be.
'Ugliness is everywhere. It was a new city so they could build a new one from scratch. So what did they do? They ignored the fact it has a waterfront. The station is nowhere near the first centre, so when you get out all you see is concrete blocks. And then you have the theatre… which is unbelievably ugly.'
Unsurprisingly, Lelystad is not that happy with Mark and has dismissed him as 'another arrogant Amsterdam guy', a label which he does understand – even though the Dutch capital itself comes in for its own share of gentle ribbing.
'But if they don't get the book, I can't explain it,' he says. 'I really love these sad places. I don't want to piss off people but the rest of the Netherlands is so neat and laid out.
'There is so much beauty everywhere, but sometimes you just want to go somewhere else,' he says. 'The farther you go from the big cities, the poorer and more neglected places become. And I wanted to show that as well.'
You can buy Treurtrips (Dutch only) directly via Mark's own webshop
Thank you for donating to DutchNews.nl.
We could not provide the Dutch News service, and keep it free of charge, without the generous support of our readers. Your donations allow us to report on issues you tell us matter, and provide you with a summary of the most important Dutch news each day.
Make a donation