Amsterdam flat sharing rules start to bite, aim is to 'bring balance' D66 says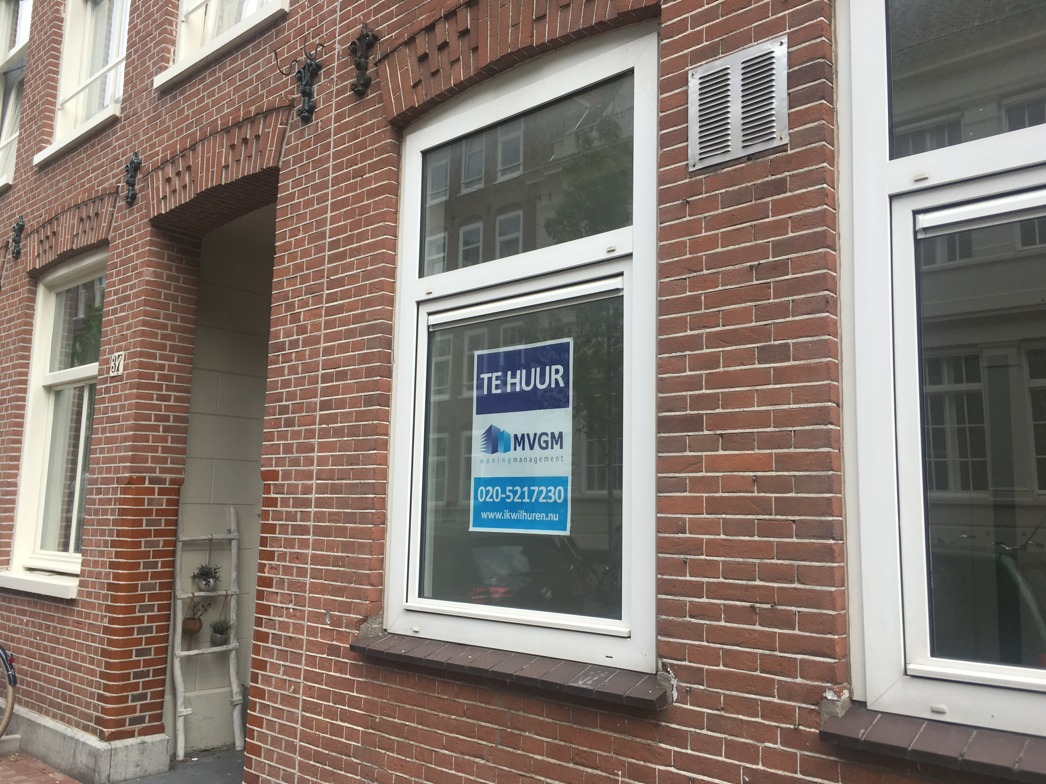 The aim of Amsterdam's new housing rules is to 'bring balance' to the amount of houses available for young people and families and to improve the legal status of students and young workers, Reinier van Dantzig, leader of the Liberal democratic party D66 has told DutchNews.nl.
Amsterdam councillors are due to vote later this month on plans to amend the licencing system for shared accommodation and to bring in individual contracts, with maximum rents, for people who share a home. The new rules also introduce quotas for how many houses in a given area can be rented out to groups, which officials stay will stop some parts of town becoming student ghettos.
'Eight in 10 people who currently share a house do so without the proper legal papers, and that makes them vulnerable to eviction,' Van Dantzig said. The new rules, he said, are 'by no means meant to decrease the number of flats for students and young workers. They are to legalise these living situations.'
In Amsterdam and several other Dutch cities, it is illegal to share a home with more than two adults who are not related without a city council permit but the practice is widespread.
Amsterdam has now said it will get tough on illegal flat sharing, although it has weakened the rules for flat shares involving three adults slightly. The new rules are due to come into effect in January, if the city council votes in favour.
Nevertheless, landlords, housing corporations and student organisations all say the changes will mean fewer homes are available for youngsters in shared housing.
Amsterdam's housing corporations have already said they are phasing out the use of 'friends' contracts for flat sharers. In particular, the plan to make sure landlords up sound-proofing standards and rent properties on a room by room basis are making it impossible to continue, the association says.
No sharers
DutchNews.nl is also aware of several landlords in the city who have stopped renting to groups. They are concerned not only about the cost of anti-noise insulation but the introduction of individual contracts which will add to paperwork and cut their income sharply. 'No sharers' is increasingly common on rental housing adverts.
One landlord, with one four bed-room property, said he is now looking for two people who can share the apartment and pay the higher rent. 'Don't tell me that three adult working people makes more noise of a family of two plus two children,' he said.
The new rules are also having an impact on young international workers who are struggling to find a place to live. 'Maybe it's a cultural discrepancy that I don't understand,' one DutchNews.nl reader said.
'In Romania flat shares are common, no permits are needed, and if there's a noise problem that's something to do with the tenants' upbringing and is solved through social pressure from neighbours or by calling the police and imposing a fine, not with soundproofing.'
International students have been sounding the alarm about the shortage of places to live in recent years.
Students
One international student told DutchNews.nl he is currently sharing a three bedroom flat with two others at a cost of around €700 each, but that one of the flatmates is living there illegally and they have been told he has to leave.
'Students and low income groups, for which house sharing is necessary, are facing the brunt of the adverse effects of the new housing regulations in Amsterdam,' he said.
'Dutch institutions accept these students and their money, with little attention paid to how these students will be housed… Pledges and promises to solve the housing crisis are fine, but in the meantime, where do we live?'
Permits
Van Dantzig told DutchNews.nl that the new rules might mean it is less lucrative to rent a house to several students 'the rules provide for 2,000 more permits in the coming years'.
'Clearly we will monitor the consequences of the new rules on the availability of flats in Amsterdam,' he said.
'Amsterdam is being sold in London as a great place for people to come and forge a career,' one young international worker who is struggling to find a legal flatshare told DutchNews.nl. 'Three of my friends have given up and gone back.'
Expats
Earlier this year, Amsterdam's Socialist housing chief Laurens Ivens blamed expats moving to the city for the shortage of housing. Amsterdam families are being squeezed out by the arrival of richer people and the shortage of affordable housing,' he said.
However, research by the International Community Advisory Platform has shown that 80% of new expats get no help with housing costs and a large majority said they are paying more than they can afford for a place to live.
Some 25% of people considered to be expats earn less than €3,000 a month which would entitle them to social housing.
Are you affected by the new rules or the housing shortage – whether in Amstedam or elsewhere – and would you like to share your experiences? Email editor@dutchnews.nl
Thank you for donating to DutchNews.nl.
We could not provide the Dutch News service, and keep it free of charge, without the generous support of our readers. Your donations allow us to report on issues you tell us matter, and provide you with a summary of the most important Dutch news each day.
Make a donation