PissWife: Don't mess with the Dutch feminist zine and community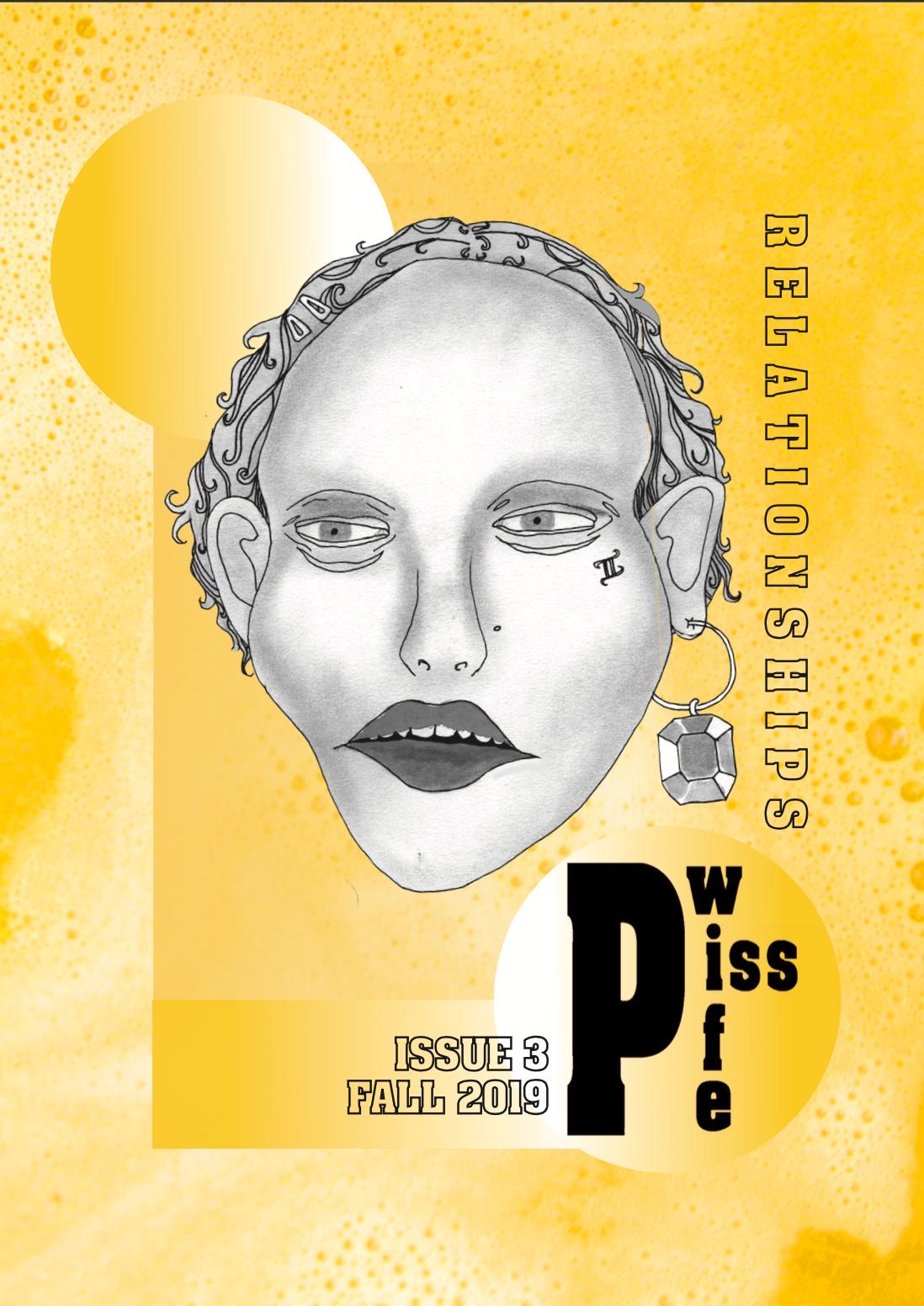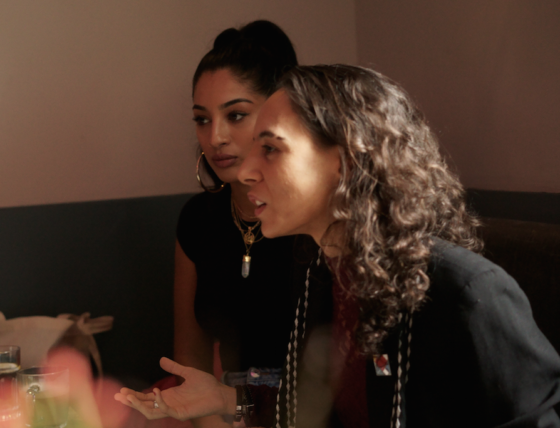 The feminist magazine and art collective PissWife is more than just a magazine – it's a community, too. They're on a mission to empower women and open minds with their writing, poetry and art.
'The name derives from the word zeikwijf which is a very Dutch, old Amsterdam term for women who have an opinion…it means something like 'whine-y bitch',' Robin Jay explains in an empty bar at midday in a hip part of Amsterdam.
'We used that word as a literal translation. When you do that, with a little bit of humour, it becomes empowering because you take the sting out. It's not an insult any more…'
The name Robin Jay is referring to is 'PissWife', the feminist magazine and self-described 'feminist collective'. She says that the name is a good conversation starter and usually gets a laugh.
Sara Benafshe agrees. The magazine (or 'zine', as they call it) started about two years ago when the founders met in their first year at the University of Amsterdam. Today the editorial team has 15 members and a following of young readers who share an interest in art, activism and feminist issues.
Benafshe, 28, moved to Amsterdam from Stockholm a year ago – she works in advertising and does content creation for PissWife. In advertising it was hard for Benafshe to meet people with similar interests, so a quick Instagram search of '#feminism_amsterdam' brought her straight to the PissWife community.
Robin Jay, 30, is the magazine's events manager and studies literary and cultural analysis at the UvA. She is also a poet, painter and DJ.
A Feminist community
'That's why we also describe ourself as a 'feminist collective and zine', so it's really these two parts. We have the zine and that's our main product…But the community part is super important!' Robin Jay explains.
Sara Benafshe agrees, 'When I joined PissWife that's what I was looking for. I was looking for a creative community with the same values, and that's what it offers as well as a platform where everyone can express themselves'.
Think, for example, about a series of articles looking at the limitations placed on female superheros, including tropes such as 'tragic origins' and 'the lone Smurfette'. Or a personal story about breaking the stigma attached to depression, or an acerbic comment on the Dutch burqa ban.
The group also organises 'crafternoons' where PissWife members spend an afternoon creating art and content for the magazine. Earlier this year they hosted an art expo with young up-and-coming artists they found on Instagram. They also organise artistic workshops, lectures, social events and even gather together for protests happening around the city.
Benafshe sums it up: 'I would call it a community, a movement and a collective, it's so many different things. But the core of it is the feminist values, and however you choose to express it'.
Party
To celebrate the launch of their third issue this month, PissWife organized a feminist party at NDSM. The event had stick and poke tattoo artists, feminist shirts on sale and vegan treats prepared by Robin Jay's family (who, she says, often get involved). In one corner, you could even have your tarot cards read while getting your nails done.
Jay was DJing for a large part of the night as papier-mache vaginas dangled above the dance floor, complete with hair and a tampon string. No feminist party would be complete without them.
It's hard to run a feminist magazine in a world where even the F-word sparks a heated discussion.There is a stark difference in attitudes to the word feminism between the Netherlands and her native Sweden, Benafshe says.
Radical
'Coming here it was a bit of a shock, because here if you call yourself a feminist you're considered radical – but I don't know what's radical about equal rights,' she says.
'I heard this saying that if the world is ending, move to the Netherlands because everything happens here 50 years later…it feels that here in the Netherlands, people get hung up on the word feminism, instead of trying to think of what it's really about.
'They just think that if you are a feminist you walk around hating men, but that's not the thing because we are fighting toxic masculinity too, we are here for the men too.'
Both Benafshe and Jay explain that unpacking the man-hating-feminist-with-hairy-armpits trope is the first thing they do when introducing PissWife to someone new, and some people are surprised when PissWife members both don't fit that label.
But sometimes the backlash can get more heated than this. Last April, members from PissWife posted a picture on Instagram of them wearing 'Fuck Thierry Baudet' T-shirts. When Thierry Baudet posted these photos on his Instagram, the PissWife social media accounts were bombarded by his followers who sent them white supremacists messages, death threats and phrases like 'fuck Muslims'.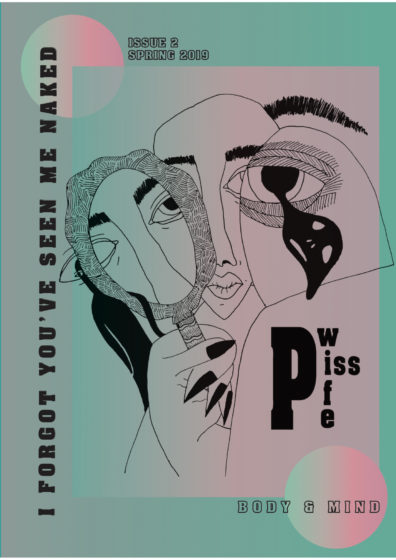 'If you want to have a conversation fine and if you are willing to listen and understand that your point of view is not the only point of view that exists, then fine, let's talk,' says Benafshe. 'But if you're here to make me feel shit about the way I am and the way I look, then no thank you…'.
Of course, the obvious response is that a 'Fuck Thierry Baudet' T-shirt might not be the best way to spurn civil debate. Jay was aware of the criticism. 'A lot of people were saying that we sort of provoked it, we used the word 'fuck' and then his name. And that it's kind of rude. But this guy is literally threatening our existence in the Dutch landscape'.
Punching up
For these women, provocative language is seen a tool to strengthen the voices of those who are disenfranchised in Dutch society. But provocative language is different when it's used by those who have power and are threatening society's most vulnerable. Punching up is speaking truth to power, they say. Punching down is bullying.
So what is next for PissWife? Benafshe responds without hesitation, 'World domination' she laughs.
Jay responds with an anecdote: 'It was this year, we got an email from a girl who was visiting Amsterdam with her now ex-boyfriend. She was really in an abusive relationship, it was really bad, and at some point she managed to walk into Athenaeum books tore, bought our zine, she read all our stories and suddenly she had the strength to leave him. She emailed us to thank us.'
'Even if it's just one person…all the effort, it's just worth it,' Benafshe says. 'And I want to create more of that'.
A physical copy is available through the PissWife webshop  and at Athenaeum Boekhandel in Amsterdam.

Thank you for donating to DutchNews.nl.
We could not provide the Dutch News service, and keep it free of charge, without the generous support of our readers. Your donations allow us to report on issues you tell us matter, and provide you with a summary of the most important Dutch news each day.
Make a donation