'Complaining is deeply ingrained in Dutch culture'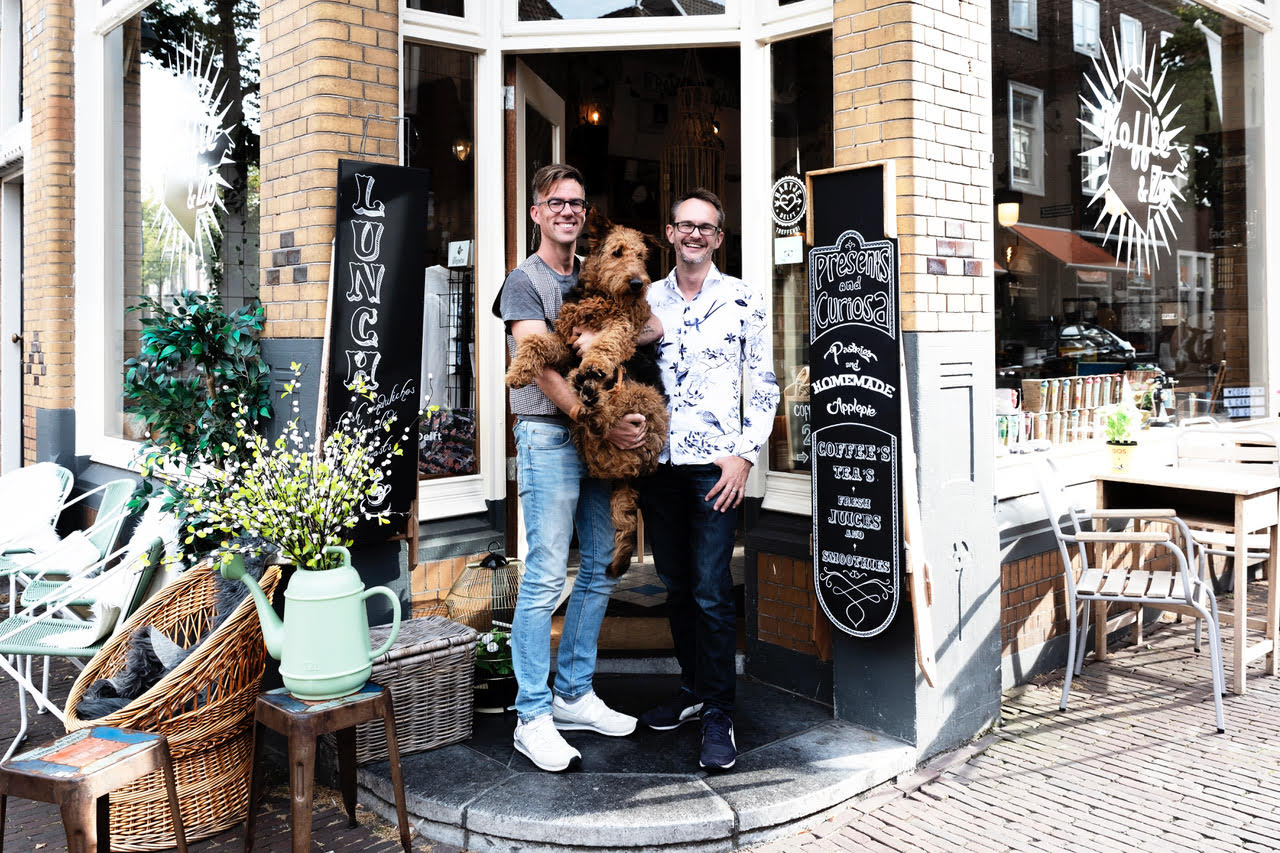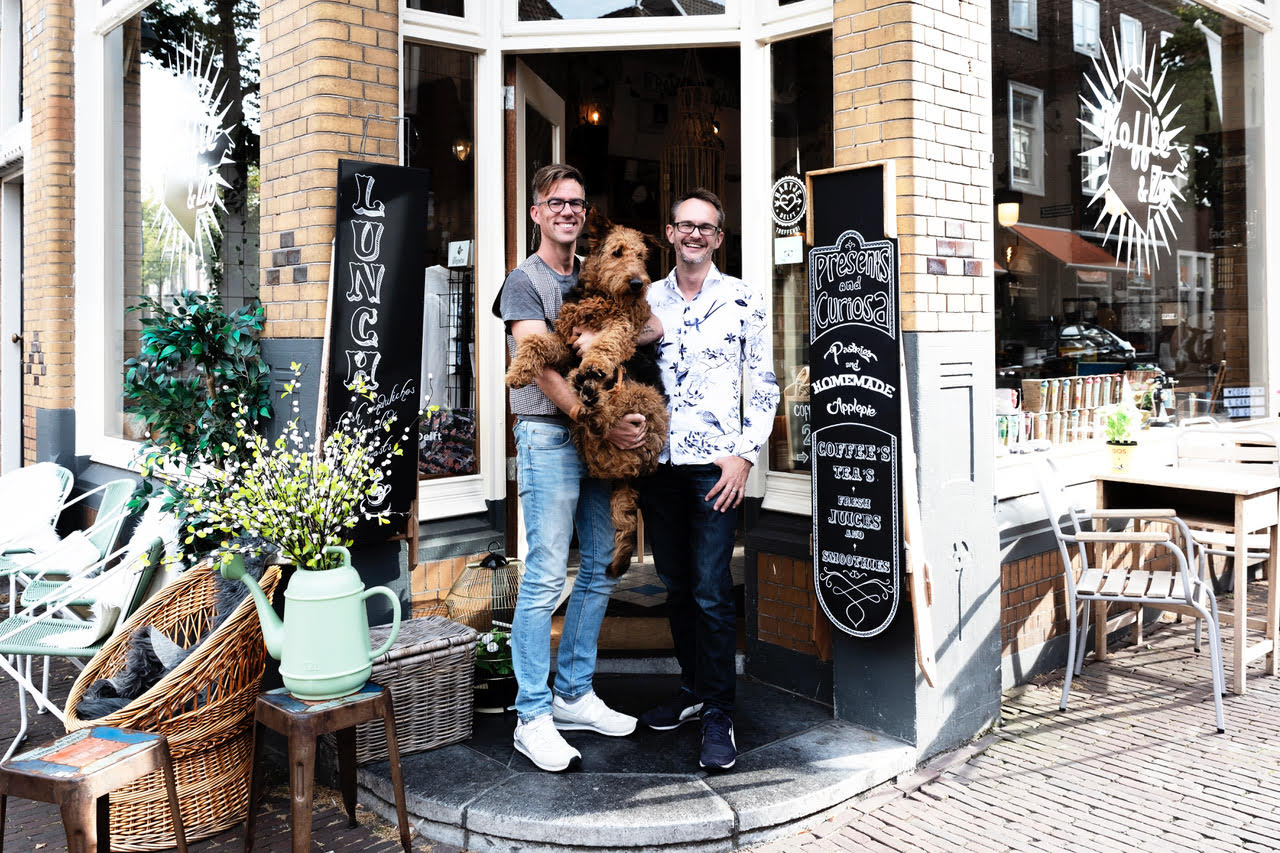 Cafe owner Canadian Chris Godwaldt only moved to the Netherlands four years ago, but he speaks Dutch and is a proficient complainer. He's sold everything back home and has no plans to leave the Netherlands. 
How did you end up in the Netherlands?
I am of Dutch extraction. My mother is Dutch and my father's parents were both Dutch, but I was born and raised in Canada. When I was 17, I didn't want to go on a school trip to Quebec, so instead, I convinced my parents to let me visit the Netherlands for the first time for my grandparents' anniversary. They lived in Canada but returned to the Netherlands to celebrate.
I fell in love with the country and I came back to visit as often as I could. I started working in a Dutch shop in Canada and I began to learn a bit of Dutch. I figured if I couldn't live in the Netherlands, I would find the closest thing.
I met my husband in Canada, he is from South Africa and moved to Canada to study. I suggested we try living in the Netherlands, so we came in 2015 for a trial period and in 2016, we moved permanently.
How do you describe yourself – an expat, lovepat, immigrant, international etc?
I describe myself as Dutch-Canadian, though I do call myself an expat, depending on the circle of people I am around.
How long do you plan to stay?
This is home. We sold everything in Canada and we aren't planning to leave the Netherlands.
When we first moved here, we lived in Amsterdam. Then my husband got a job in Delft so we moved there. And now I bought a cafe called Koffie and Zo. I had a cafe in Canada and I worked at several cafes in the Netherlands, but I wanted my own place again.
Do you speak Dutch and how did you learn?
I heard my parents speaking Dutch when I was a child. Then when I worked in a Dutch store in Canada, I started to learn the product names. When we moved here, my husband and I both took formal courses. I took three courses over 30 weeks.
I fully function in Dutch. I run my business in Dutch, we go to church in Dutch, most of our friends are Dutch.
What's your favourite Dutch food?
Oma's meatball soup. First, because I love soup. Also, it's nostalgia. My mother used to make it every Sunday and she called it that.
How Dutch have you become?
I am very Dutch. I am Dutch, as my parents are Dutch but living here, I function as Dutch. I speak Dutch with people, both my husband and I work in Dutch.
In some ways, since moving here, I've become less Dutch. I have the KNVB lion tattooed on my shoulder. In Canada, it was really cool. Here, people are like 'You're not a footballer.'
Which three Dutch people (dead or alive) would you most like to meet?
Queen Wilhelmina: She was the perfect monarch. She was such a power figure, she was there for her people, she was a beautiful matron. I'd love to meet her and talk to her about her life and her experience during the war.
Peter Stuyvesant: He was a major figure in the founding of New Amsterdam, which of course later became New York. He expanded the territory quite a bit. He was quite important, a lot of stuff was named after him. He was a member of the Dutch Reformed Church and wasn't very welcoming to people of other faiths. He also was a bit crooked, I suspect.
Abraham Kuyper: He was an important neo-Calvinist theologian who was very influential during a shift in the Reformed-Calvinistic doctrine. He was also the prime minister and founded the first political party in the Netherlands, the anti-revolutionary party. He was also very influential in North America and influenced a lot of religious leaders there. He seems like a fascinating politician.
What's your top tourist tip?
In Amsterdam, take a canal tour. It's the best way to see the city and you'll get a really solid history of Amsterdam.
Otherwise, visit the east or the south. Go to two or three of the bigger cities like Amersfoort, Maastricht, and Deventer. Amsterdam can really embody a lot of what is great about Dutch culture and the Netherlands but it's not always very Dutch.
Also put some miles on your feet, at least in the cities. It's a better way to see the city. Cycle in the countryside.
Tell us something surprising you've found out about the Netherlands.
I don't think I realised just how deeply ingrained the Calvinistic culture is here. It permeates everything – the attitude towards money, the attitude towards work.
Also, complaining is deeply ingrained in Dutch culture and I've become very used to it. I learned in my Dutch class how to complain, how to not be rude and how to be brusque when you need to be. I work in customer service so I will complain about customer service a lot.
If you had just 24 hours left in the Netherlands, what would you do?
I would spend half the day on the train. The public transport here is so much better than in Canada and I would miss that. I would go to the east, go to the villages. Then I would go out for dinner in Amsterdam – I think Amsterdam is the best at dusk – and afterwards go walk on the beach.
Chris Godwaldt was talking to Molly Quell

Thank you for donating to DutchNews.nl.
We could not provide the Dutch News service, and keep it free of charge, without the generous support of our readers. Your donations allow us to report on issues you tell us matter, and provide you with a summary of the most important Dutch news each day.
Make a donation