19 threats to Dutch democracy? Not from the perspective of a foreigner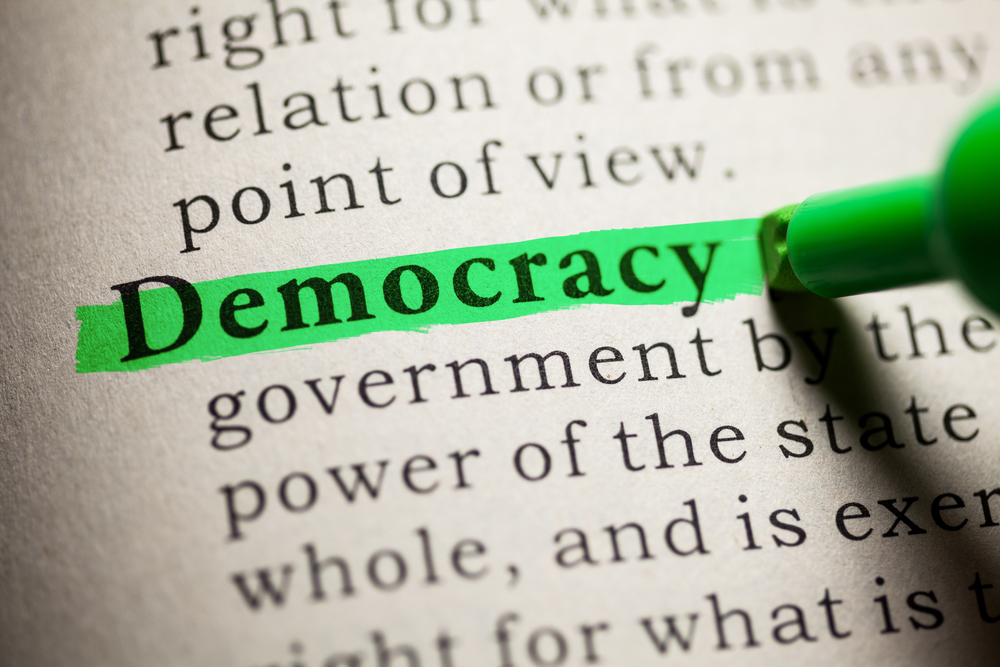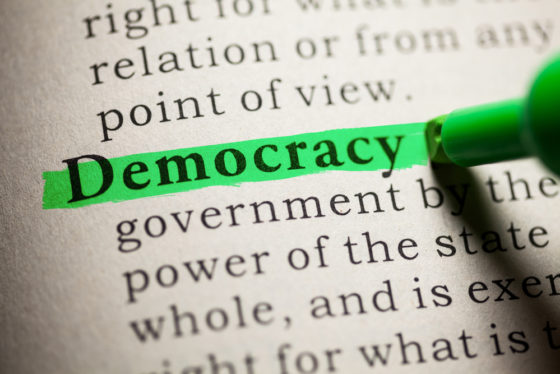 Ethiopian national and human rights lawyer Tarikua Woldetsadick takes issue with Syp Wynia's recent claims about specific threats to Dutch democracy, and says his arguments digress into an attack on those very democratic values.

To give credit where it is due, Mr Wynia attempts to address a relevant and perhaps timely issue. Is Dutch or indeed global democracy and individual freedom being slowly chipped away at by non-traditional, non-state entities? It is a question that merits serious study and appropriate resources.
As a foreigner in this country, I hope I can still count on his understanding of my human-ness, which informs the logic of all our interactions, when I bring in non-Dutch counter arguments against his claims.
More actors and voices
Mr Wynia starts out by stating that policy-making role is being given away to international or private organisations which are less accountable. But it is difficult to see at face value how this can be a threat to democracy, since inclusion of a diverse and wide range of stakeholders is the very pillar of 'sustainable' policy-making.
Sure, in many countries, secret, non-secret lobby groups and 'foreign actors' have emerged as having undue influence in national policy processes. But it is the mark and test of the functioning of democratic processes to identify and weed out such unwelcome elements. The better oiled the machinery of democracy, the less entry points for these actors.
As for blaming immigration, it is precisely because all of us who have originated and fled from 'countries without a democratic tradition' as Mr Wynia calls them, that we fully appreciate, the democratic traditions kindly availed to us by countries like yours – apart from a tiny minority.
We are far from threats to your democracy; we exercise it; hence, the possibility of this exchange between us. In fact, we, the vulnerable guests in host countries marvel every day at how easily the nationals of the country we live in forget that democracy is, as prime minister Mark Rutte put it in his 2018 open letter, 'like a fragile vase' and give into shortsighted fearmongering.
I would agree that the fight against terrorism is being used to justify limitations on individual liberties, in particular, in countries like mine where for the past decades all forms of opposition and dissent have been labelled as terrorism and silenced. But the response is not less democracy, as Mr Wynia suggests, but more of it, more voices, more actors and more freedom.
Roles and limitations
The argument for allowing non-state actors such as private sector multimedia organisations to curb fake news and other content 'as they deem fit' is not the decentralisation of censorship role either.
It is rather about protection of their multimedia organisations' own democratic rights to prevent their credibility from being exploited by points of view they do not share – the same one Mr Wynia exercises by operating a website of his own to propagate his views.
In as much as I am concerned about the far-reaching privacy infringements by multinationals, I am equally thankful that there are these other organisations and non-state actors that work with the same privacy infringing tools as Facebook for good; to protect my rights.
Human rights
Mr Wynia also regrets that institutions such as the European Court of Human Rights have been 'gradually curtailing the extra freedom of speech enjoyed by politicians' with more vigilance than for the man on the street.
But he seems to forget that every terrible stain on the history of mankind – from slavery to terrorism – began with one speech from politicians and people of influence. It is late in our global history and through many tragedies that legal limitations to freedom of speech were recognised.
I was equally shocked at his description of the Maastricht treaty, one of key founding documents of the European Union, as an example of a treaty that is a threat to democracy. Treaties, bilateral or multilateral, are the very tools which allow democracies to function and countries to live in peace.
Aside from the fact that I am an unapologetic globalist and consider myself extremely privileged to have freedom of movement across the EU, I do not see either how 'European activism' as a whole is a threat to democracy.
If Mr Wynia is arguing that there are some elected officials in the European Union who undermine the very principles the Union is founded upon, I agree. They are called 'populists', among other names, and it is precisely their anti-solidarity stance that makes them a threat to democracy.
Threats and fear
I come from a continent full of 'liberator leaders' turned 'bloody dictators' and I believe we must all protect our democratic institutions from all types of undue influences and 'evil forces' as Mr Wynia calls them, whether they be from Islamic governments or from Jewish and Christian autocracies.
Yet, he claims, 'The West', is losing credibility and this is a threat to democracy. It is true that activists in non-democracies all over the world continue to seek support from leading democracies. It is not because democracy is a game that one party is losing and another winning. Our collective worry about decreasing influence of democratic principles does not stem from an acknowledgement of the superiority of the so-called 'West'.
It is derived from the fact that the measure of global influence of 'winning countries' has shifted away from democratic principles and towards other forms of power, even if this power was acquired through authoritarian means.
It is born out of the common-sense recognition of the value of the freedom to be able to criticise the prime minister of any country without risking detention, imprisonment, torture, disappearance or death.
The global struggle for democracy, expressed by a thoroughly human search for individual freedom, should, indeed, alert our attention to the single most important threat facing our world today. A threat which Mr Wynia's article perhaps manages to symbolise so well – the threat of those who prey and thrive on fear.
Tarikua Woldetsadick is an Ethiopian expatriate who has worked for an international organisation in Wageningen since 2012. She contributes regularly to Ethiopian English and Amharic print and online media.
Thank you for donating to DutchNews.nl.
We could not provide the Dutch News service, and keep it free of charge, without the generous support of our readers. Your donations allow us to report on issues you tell us matter, and provide you with a summary of the most important Dutch news each day.
Make a donation