Civilised debate, not mud slinging, is the hallmark of democracy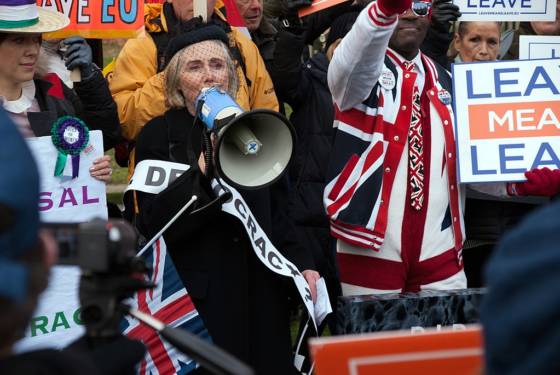 Democracy isn't served by taking a leaf out of the Brexit playbook but by conducting a civilised debate, says professor Reinout Wibier, professor of civil law at Tilburg University.
The dramatic developments surrounding Brexit show how easy it is for a civilised country to descend into a situation of paralysing polarisation. The divide between Brexiters on the one hand and Remainers on the other has become so wide that a serious dialogue no longer seems possible.
The two camps are digging in their heels, endlessly repeating their own points of view while invoking 'the will of the people' and accusing each other of betraying democracy. The resulting shambles may never be resolved.
In the Netherlands things have not yet come to a similar pass but there are some worrying signs. The tone of the debate is hardening and points of view are increasingly extreme. At the same time respect for people who happen to hold a different view is coming under pressure.
Insulting language and the vilification of opponents are frequently cloaked as freedom of speech. One of the many examples is the statement that the elite is constantly thwarting the democratic will of the people when it comes to, for instance, pensions, migration or the climate.
Free from state interference
I think one of the reasons of this worrying trend is that freedom of speech and democracy are seen as absolutes. Freedom of speech is protected by the constitution, and rightly so.
But it should be noted that it was first and foremost meant to prevent interference by the state and state censorship and not as an excuse for citizens to demonise each other. And the state cannot always be side-lined either. Incitement to violence, for instance, is not covered by freedom of speech.
Between citizens freedom of speech is much less meaningful than is often thought. I can call my political opponent 'an enemy of democracy' without landing myself in jail. But to do this would be undesirable and unwise. To restore the damage done by lashing out is much more difficult than remaining polite and respectful, even if you profoundly disagree with your opponent.
Taming the natural instinct to see the other as enemy is the foundation of our civilisation. History is full of examples of the horrors that ensue when such enemy-images become entrenched and legitimised.
The conscious or subconscious fanning of populist flames can never be justified by invoking the right to free speech. I, for one, do not share the admiration for people who 'finally say it like it is'. Mustering understanding and respect for an  opponent's point of view is much harder but it is the only way of reaching a workable compromise.
Democracy, like freedom of speech, is not an absolute either. Many people in the United Kingdom will, with the benefit of hindsight, question the wisdom of the referendum. An added complication is that the referendum result is not pointing to any concrete action. There are countless Brexit variants, from a complete break with Europe to a Brexit-in-name-only. Society has become much too complex to reduce such momentous decisions to a simple yes or no.
Politics is a slow and ponderous business, not because politicians want it to be but because reality, being reality,  is complex. Our system of a representative democracy, which allows citizens to leave the thornier deliberations to the politicians, is an elegant solution to the problem. In my opinion more democracy in the shape of more referendums or a slavish adherence to opinion poll results would be an extremely bad idea.
Civilised debate
A democracy cannot function without civilised debate and respect for opponents, even when a decision has already been made. Again, Brexit serves as a good example. The leave camp won the referendum but almost half of those who voted in the referendum voted remain.
If the disruption of British society on a massive scale is to be avoided any Brexit that materialises will have to take the feelings of this group into account. That, too, is democracy.
We, in the Netherlands should not look to Brexit as an example. Let's continue to respect each other in debate and treat our democratic freedoms responsibly.
This article was published earlier in the Volkskrant
Thank you for donating to DutchNews.nl.
We could not provide the Dutch News service, and keep it free of charge, without the generous support of our readers. Your donations allow us to report on issues you tell us matter, and provide you with a summary of the most important Dutch news each day.
Make a donation