What's in a name? The new tourist map of Amsterdam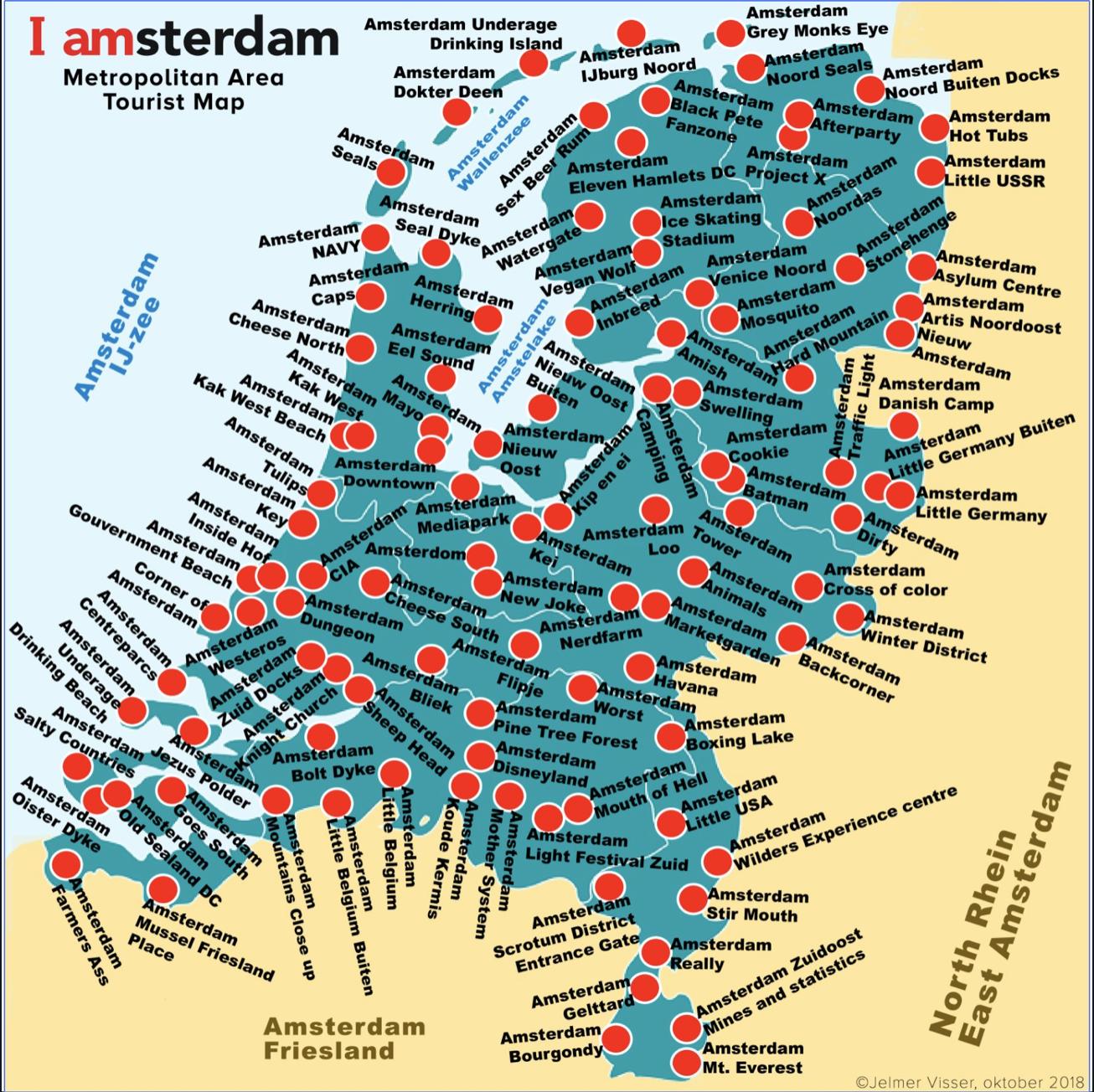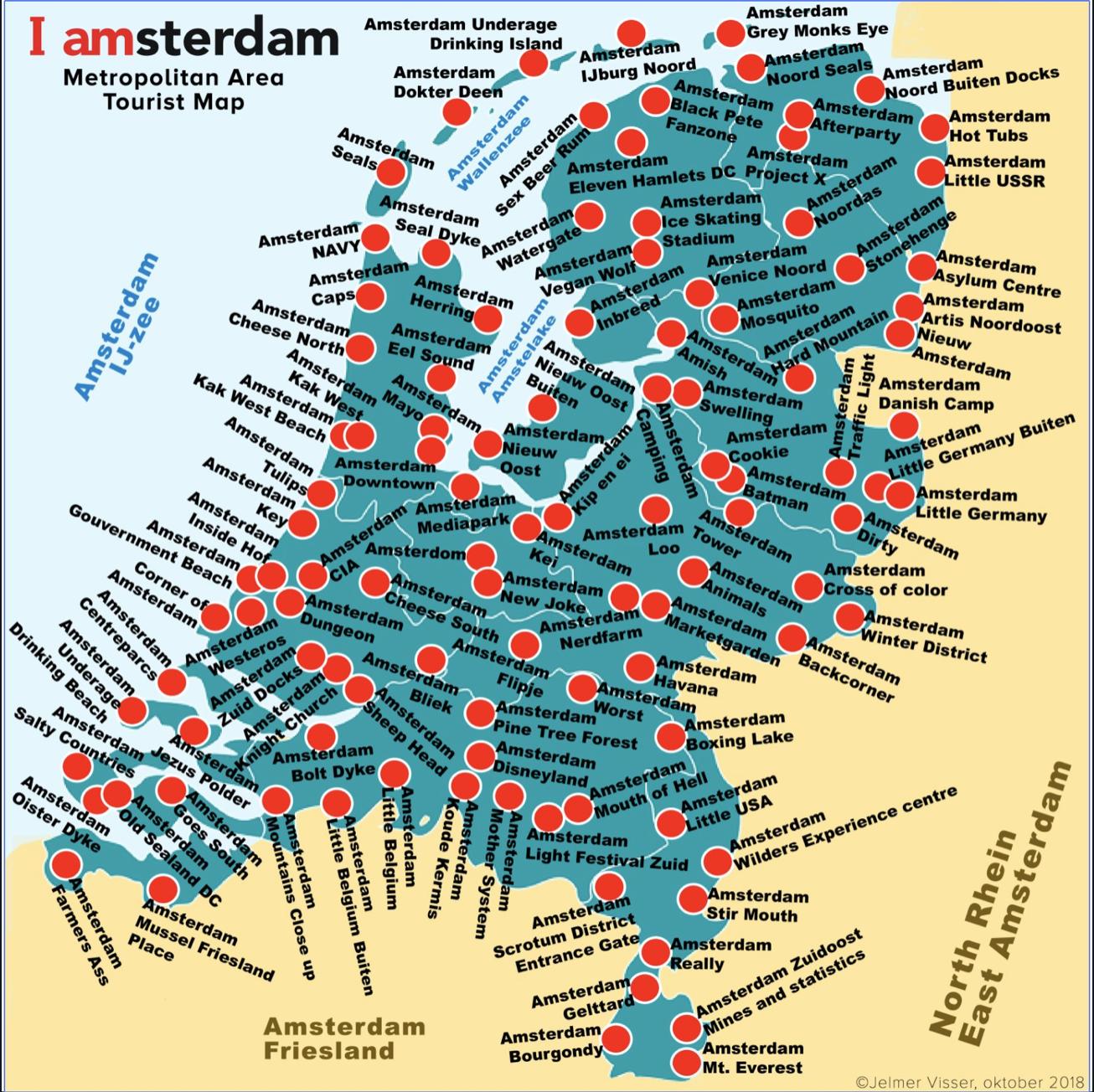 It's komkommertijd here in the Netherlands, but rather than making up Dutch cultural traditions, we're encouraging tourists to see more of Amsterdam.
Yes, journalist Jelmer Visser, fed up with the constant expansion that the city of Amsterdam seems to grant itself, created a tourist map of the Netherlands – from the perspective of the Amsterdam tourism board.
You think it's bad that Amsterdam has claimed a castle that will take nearly an hour to get to with public transport as their own or has started describing Zandvoort as Amsterdam Beach? Wait until they start referring to Eindhoven as the Amsterdam Lights Festival South.
We break down the places Visser thinks might become the next Amsterdam tourist hotspot. It's definitely more useful than the geography section of the inburgering exam.
Warning: There are a lot of bad Dutch puns on this list and we have kept the original spelling. And remember to add Amsterdam at the start of every name.
Friesland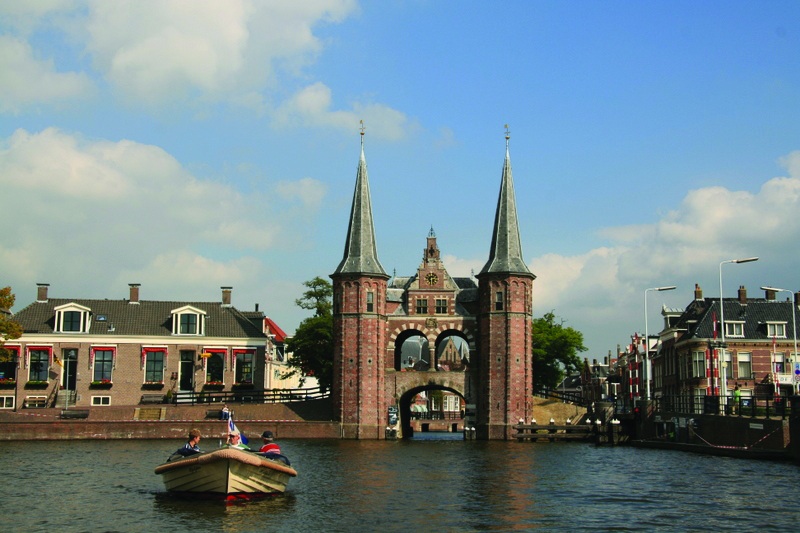 Grey Monks Eye – Schiermonnikoog: Literally translates to 'grey monks eye', a reference to the grey habits of the monks who first inhabited the island.
IJburg Noord – Ameland: IJburg is an island in Amsterdam, Ameland is also apparently an island in Amsterdam, well nearly.
Underage Drinking Island – Terschelling: Lots of Dutch teenagers go there to drink in summer as the pile up of crates outside their tents testify.
Dokter Deen – Vlieland: Refers to the Dutch TV show Dokter Deen, about a doctor on the island.
Black Piet Fan Zone – Dokkum: Pro-Zwarte Piet demonstrators blocked a roadway two years ago to prevent anti-ZP demonstrators from traveling to Dokkum, where Sinterklaas was arriving.
Beer Sex Rum – Sexbierum: I mean, the town is called sex bier rum. What did you expect?
Eleven Hamlets – Leeuwarden: Starting and finishing city of the Elfstedentocht.
Ice Skating Stadium: Heerenveen: Known for its ice skating rink.
Watergate – Sneek: Home of the famous water port.
Vegan Wolf – Wolvega: Sort of translates to 'vegan wolf'. There are a lot of these on the map.
Groningen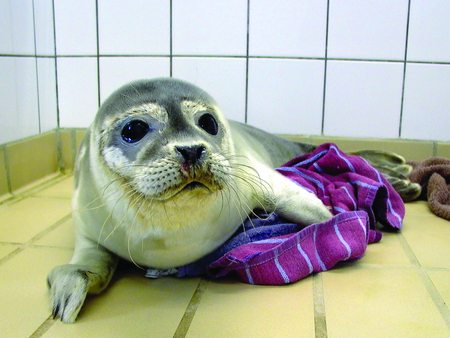 Noord Seals – Pieterburen: Home of the Zeehondencentrum.
Noord Buiten Docks – Eemshaven: There's a seaport.
Afterparty – Groningen: Bars in the city have no mandated closing hours and many stay open until 5.
Project X – Haren: A teenager's birthday party gone viral will live on in infamy.
Hot Tubs – Bad Nieuweschans: Known for its thermal spas.
Little USSR – Nieuwe Pekela: Honestly could have been any number of small towns in this region. The area is known for being the last hangout of Dutch communists.
Asylum Centre – Ter Apel: The city has a large asylum centre.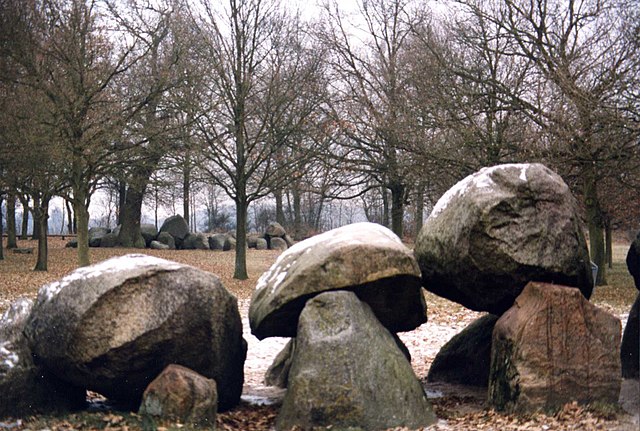 Drenthe

Noordas – Assen: As opposed to the Zuidas business district.
Stonehenge – Hunebedden D27: The location of the most prominent of these rock structures which are sometimes referred to as the Dutch Stonehenge.
Artis Noordoost – Emmen. Artis is the zoo in Amsterdam and Emmen boasts Wildlands.
Nieuw Amsterdam – Nieuw Amsterdam: There's a city called "Nieuw Amsterdam" in Drenthe, that's all.
Mosquito – Meppel: Apparently this area is known for its mosquitoes. The people of the city once thought the church tower was on fire. Turns out, just a swarm of mosquitoes.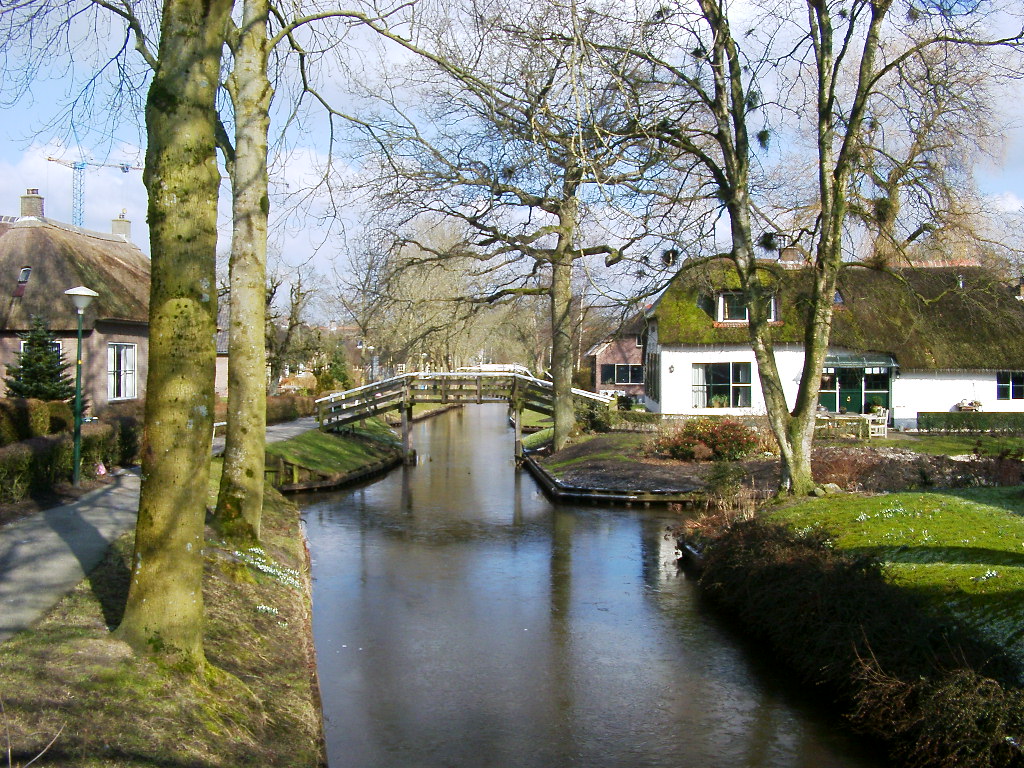 Overijssel

Venice Noord – Giethoorn: The tiny town is sometimes called the Venice of the North for its usage of canals for transport.
Amish – Staphorst: Could be any number of small towns in this conservative part of the Bible Belt.
Hard Mountain – Hardenberg: Literal translation of the town name.
Camping – Kampen: Literal translation of the town name.
Swelling – Zwolle: Literal translation of the town name, though swollen in Dutch is spelled 'gezwollen'.
Cookie – Deventer: The city is famous for its long history of baking.
Batman – Bathem: Sounds kinda close to Batman, we guess?
Traffic Light – Almelo: This is a reference to a bit by Dutch comedian Herman Finkers who once joked that the only thing that ever happened in this town was that the traffic light changed.
Danish Camp – Denekamp: Another literal translation.
Little Germany – Enschede: So close to the German border, it might as well be Germany.
Little Germany Buiten – Hengelo: So close to Enschede, it might as well be Germany.
Dirty – Goor: Another literal translation.
Flevoland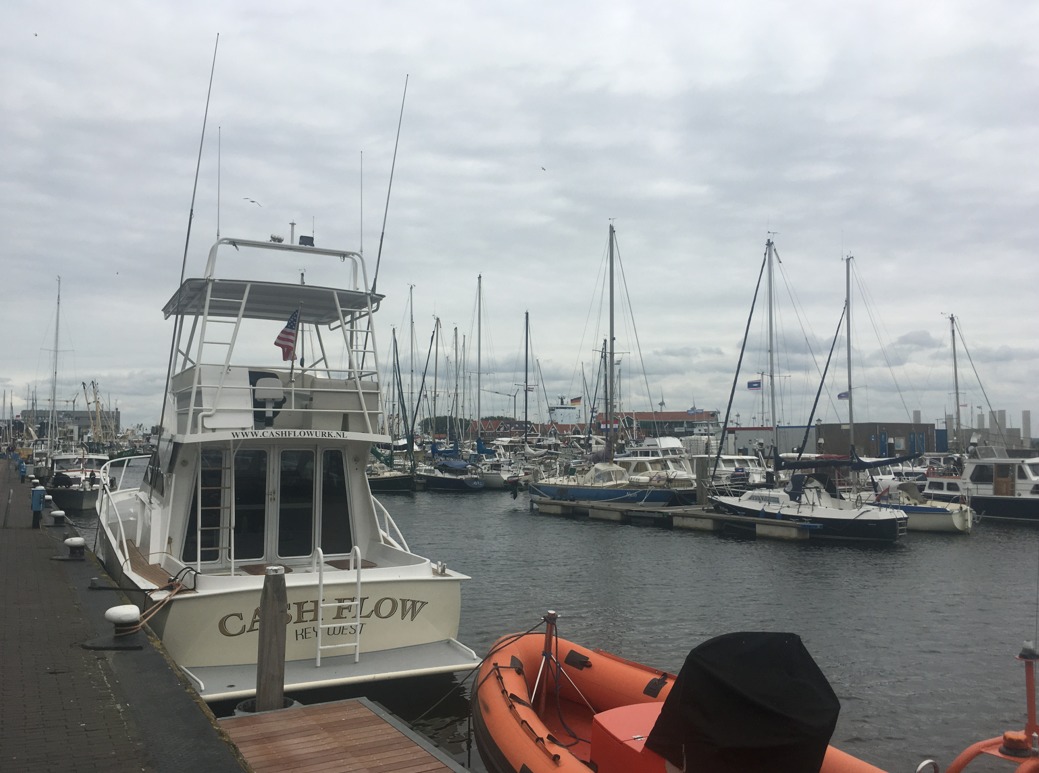 Inbreed – Urk: The former island turned peninsula has a bit of a reputation for not liking outsiders. And, also, trafficking cocaine.
Nieuw Oost Buiten – Lelystad: The entire province was reclaimed from the water in the 1960s and has been a bedroom community for people who work in Amsterdam, but can't afford Almere.
Nieuw Oost – Almere: Same as above but can afford to live in Almere.
Gelderland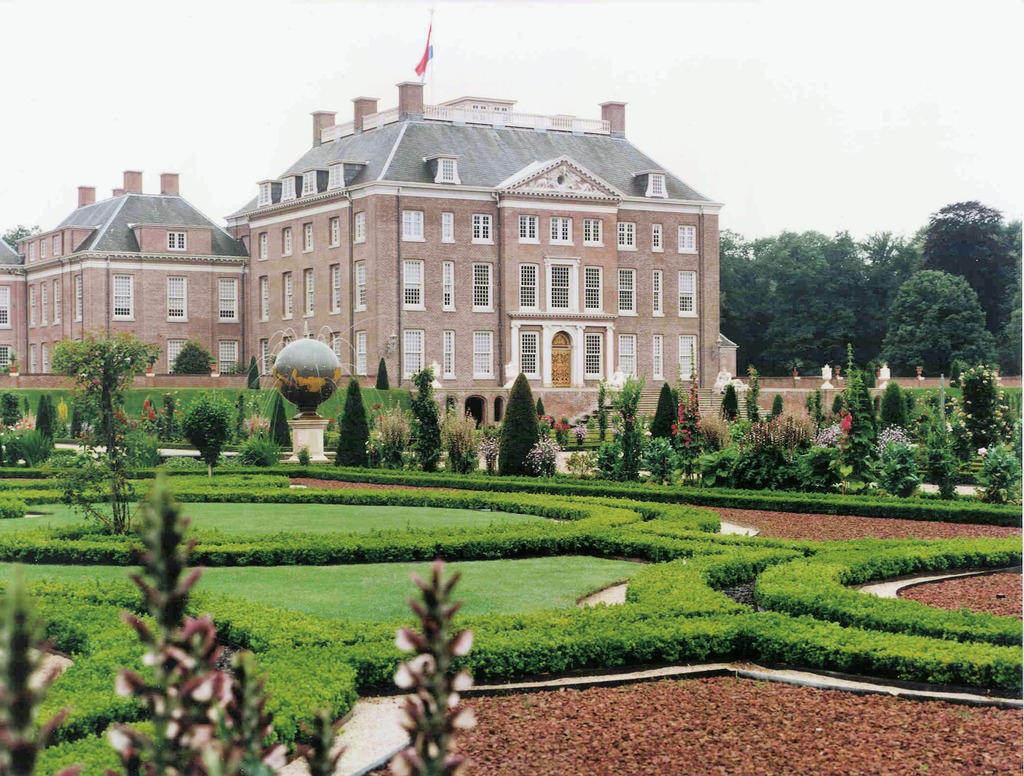 Kip en Ei – Barneveld: It's known for having a lot of chickens. The world's largest manufacturer of egg grading and packing machines, Moba, is located there.
Loo – Apeldoorn: Location of the Het Loo Palace. Nothing to do with toilets, of course although we are sure it will have quite a number of fancy ones.
Tower – Zutphen: It's known as Tower City because there are a lot of church spires in the city centre and few newer tall buildings.
Animals – Dieren: Literal translation.
Cross of Color – Groenlo: Home of the Zwarte Cross festival but not, apparently, all coulours.
Nerdfarm – Wageningen: The university is famous for its life sciences, so it's growing a lot of nerds.
Marketgarden – Arnhem: Named for the failed WWII operation.
Backcorner – Achterhoek: Literal translation. Also, a literal location.
Winter District – Winter: Lots of towns here have 'winter' in their name.
Flipje – Tiel: Home of the jam factory which used Flipje as a mascot.
Havana – Nijmegen: The city is called 'Havana aan de Waal' for its left-leaning politics.
Limburg
Little USA – America: The town is named America.
Wilders Experience Center – Venlo: Hometown of PVV leader Geert Wilders.
Scrotum District Entrance Gate – Weert: Some people claim the province of Limburg looks like part of the male reproductive organ.
Stir Mouth – Roermond: Literal translation.
Really – Echt: Literal translation.
Geittard – Sittard-Geleen: Portmanteau of the two city names.
Bourgundy – Maastricht: The capital of Limburg is known for its French influence and this area is the wine region (however small) of the Netherlands.
Mines and Statistics – Heerlen: Home to both a lot of mines and the Dutch statistics agency CBS.
Mt. Everest – Vaalserberg: The tallest peak in the Netherlands.
Noord-Brabant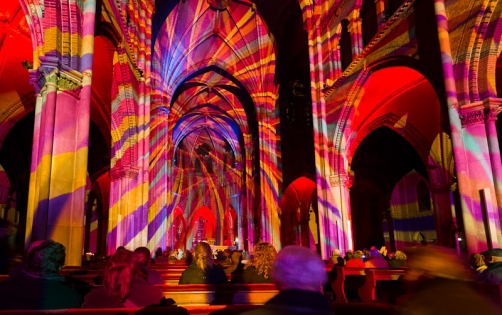 Worst – Oss: A play on the Dutch snack ossenworst.
Pine Tree Forest – Den Bosch: Another bit of wordplay. Den Bosch sounds close to the Dutch word dennenbos, which means pine forest.
Boxing Lake – Boxmeer: Literal translation.
Disneyland – Efteling: Home of the famous Dutch amusement park.
Bolt Dyke – Moerdijk: Literally translation.
Mountains Close Up – Bergen Op Zoom: Another wordplay. 'Bergen' means mountains while 'zoom' (verge) doubles up for the English word.
Little Belgium Buiten – Roosendaal: So close to Breda, it might as well be Belgium.
Little Belgium – Breda: So close to Belgium, it might as well be.
Koude Kermis – Tilburg: A reference to a Dutch saying that if something is disappointing, it is a 'cold carnival'. A pretty savage way to refer to the home of the largest carnival in Benelux.
Mother System – Moergestel: 'Gestel' means system and 'moer' refers to the female of the species for some animals.
Light Festival South – Eindhoven: Eindhoven is the home of lights giant Phillips and has an annual light festival.
Mouth of Hell – Helmond: Yet another literal translation, but could also be accurate.
Zeeland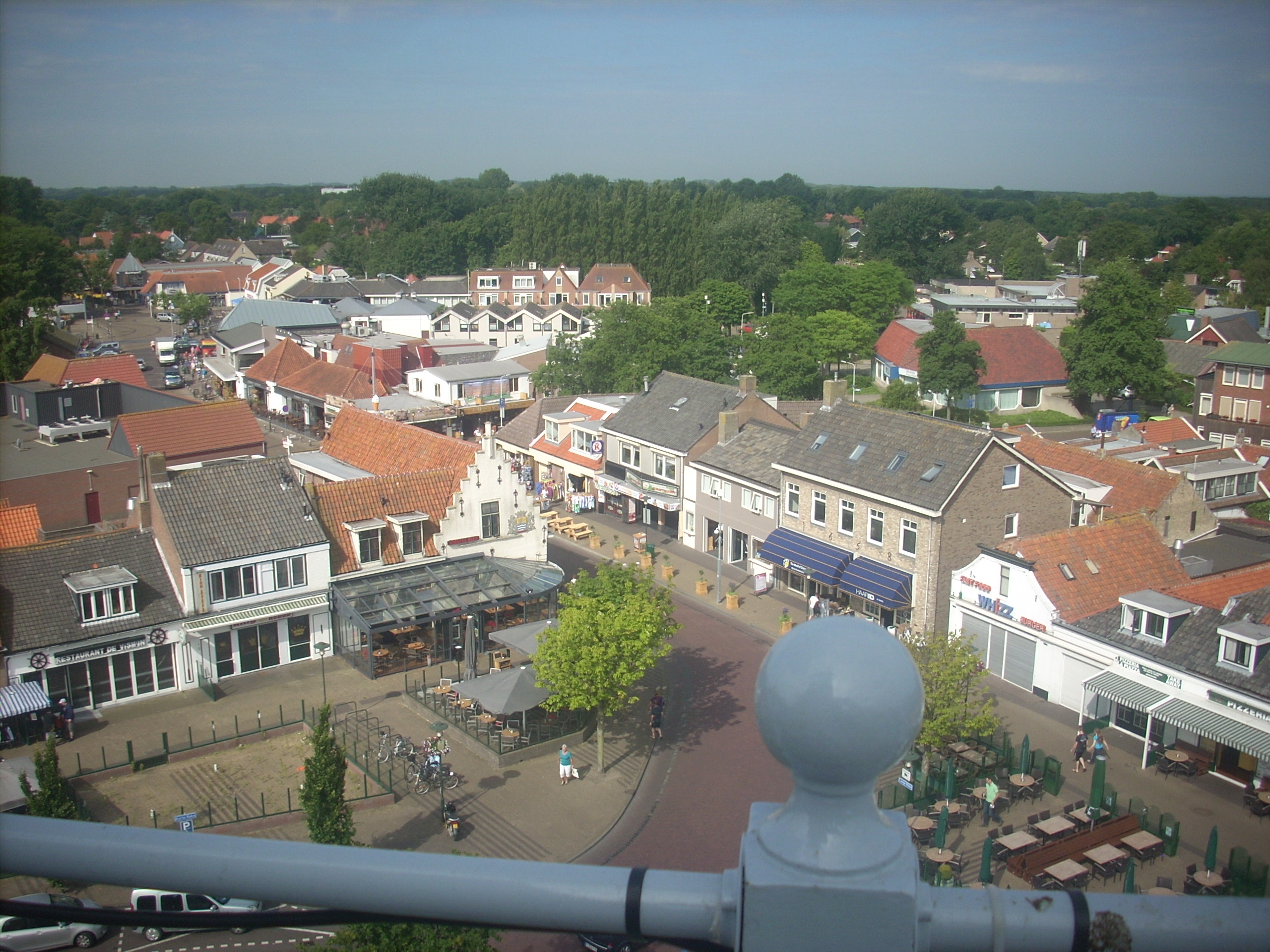 Underage Drinking Beach – Renesse: The place is known for attracting a lot of partying teenagers.
Jezus Polder – Schouwen-Duiveland: It's a polder and part of the Bible belt.
Salty Countries – Zoutelanden: Literal translation.
Oister Dyke – Vlissingen: Lots of oysters from this part of the country.
Old Sealand DC – Middelburg: It's the capital of Zeeland and references the fact that the country of New Zealand was named after the province.
Goes South – Goes: The town is named Goes.
Farmers Ass – Boerenhol: Literal translation.
Mussel Friesland Place – Oude Haven: Home of a famous mussels restaurant.
Zuid-Holland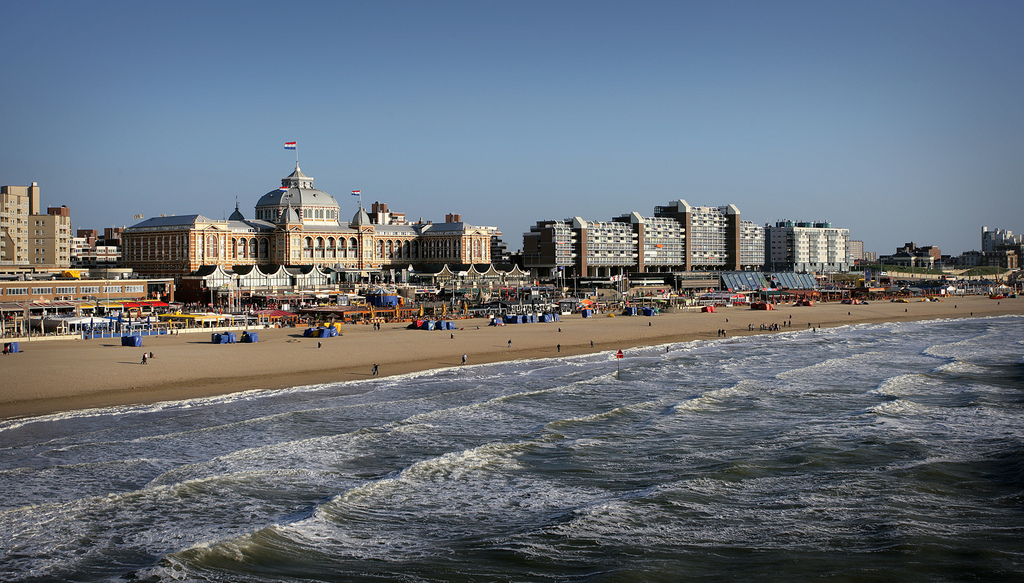 Tulips – Lisse: Lisse is the home of the Keukenhof. The area is already called the Amsterdam Flower Strip by the tourist board.
Key – Leiden – The city has keys in the coat of arms.
Inside Hof – The Hague: The government complex in The Hague is called the Binnenhof, binnen meaning inside.
Gouvernment Beach – Scheveningen: The beach near the Hague, where many government officials live.
CIA – Zoetemeer: Zoetemeer is the home of the AIVD, the Dutch security service.
Cheese South – Gouda: Gouda is famous for its Goudse kaas (which is not necessarily from Gouda).
Corner of Amsterdam – Hook van Holland: Hoek means corner in Dutch.
Centerparcs – Ouderdorp: Location of a chain of holiday parks called Centerparcs.
Westeros – Westlands: The rural area with many greenhouses in this region is known as the Westlands.
Dungeon – Delft: Grafkelder, or a burial place in the basement, could be translated to dungeon. Delft has a number of famous people buried in its church crypts, including royalty.
Zuid Docks – Rotterdam: Rotterdam is famous for its harbour.
Knight Church – Ridderkerk: Literal translation.
Sheep Head – Dordrecht: People who are from the city are called schapenkoppen or sheep heads. There are a number of theories as to why that is.
Bliek – Gorinchem: The nickname of the town is Bliek, which is a type of fish found in the nearby water.
Utrecht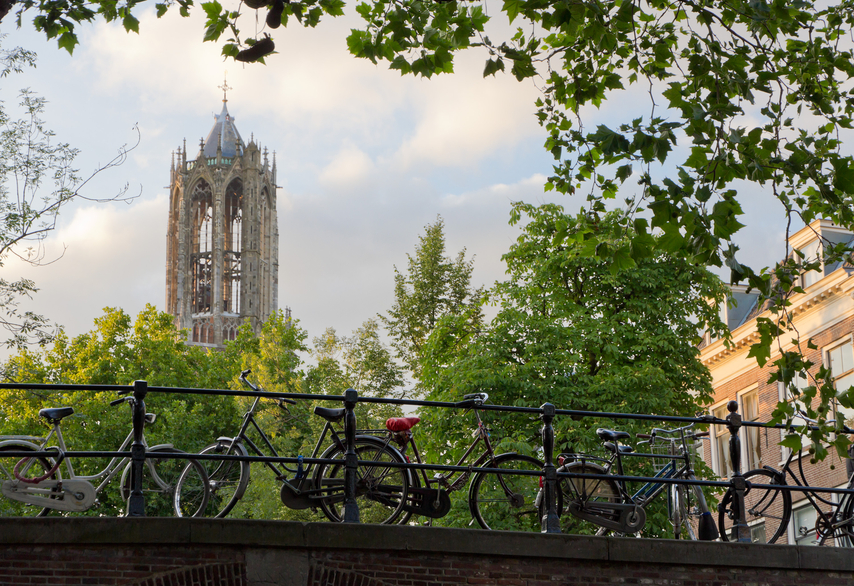 Amsterdom – Utrecht: For the Dom Tower.
New Joke – Nieuwegein: Another literal translation.
Kei – Amersfoort: The city is home to a giant boulder (which translates to kei.) Weighing seven thousand kilos, the people of Amersfoort moved it around several times for such important reasons as 'Some guy made a bet that they could'.
Noord-Holland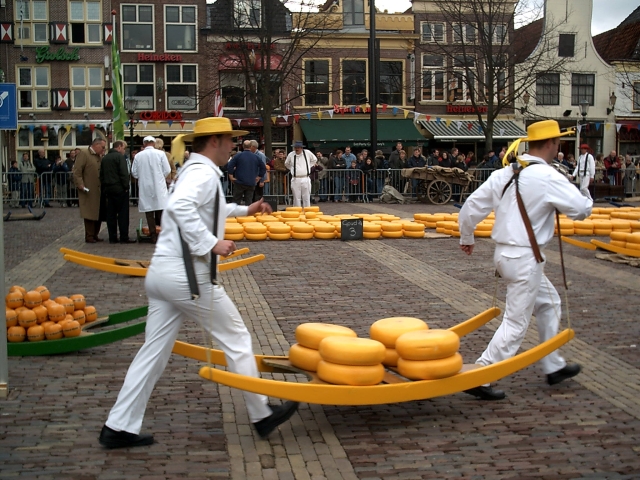 Seals – Texel: Texel also has seals.
Navy – Den Helder: The home port of the Dutch Navy is located there.
Seal Dyke – Den Oever: Like we said, seals.
Caps – Petten: Another literal translation.
Herring – Enkhuizen: It's a traditional herring fishing village.
Cheese North – Alkmaar: Alkmaar is the home of a famous cheese market.
Eel Sound – Volendam: It's a traditional eel fishing village and has produced a spawn of popular singers, known as the paling (eel) sound.
Mayo – Wormerveer: Home of the Zaanse Mayonaise company, the best mayo manufacturer.
Downtown – Amsterdam: Actual Amsterdam.
Kak West Beach – Bloemendaal: Kak is a Dutch swear word, meaning shit, but it can also mean posh in a light yellow jersey swung over the shoulders sort of way (don't blame us, we didn't come up with this language) and Bloemendaal is known for having quite a few rich folk.
Kak West – Haarlem: Same with Haarlem.
Media Park – Hilversum: Hilversum is the location of many broadcast and film studios.
Other countries and bodies of water
North Rhein East: Germany: A reference to the Rhein River
Friesland – Belgium: Belgium, of course, is known for its fries.
IJ Zee – North Sea: The IJ is the waterway that runs through Amsterdam.
Wallenzee – Waddenzee: A play on the name of the Red Light District in Dutch, De Wallen or the embankments.
Amsterlake – Markermeer and IJsselmeer: Lakes near Amsterdam
Thank you for donating to DutchNews.nl.
We could not provide the Dutch News service, and keep it free of charge, without the generous support of our readers. Your donations allow us to report on issues you tell us matter, and provide you with a summary of the most important Dutch news each day.
Make a donation