'I am addicted to riding the train with my trusty OV-chipkaart'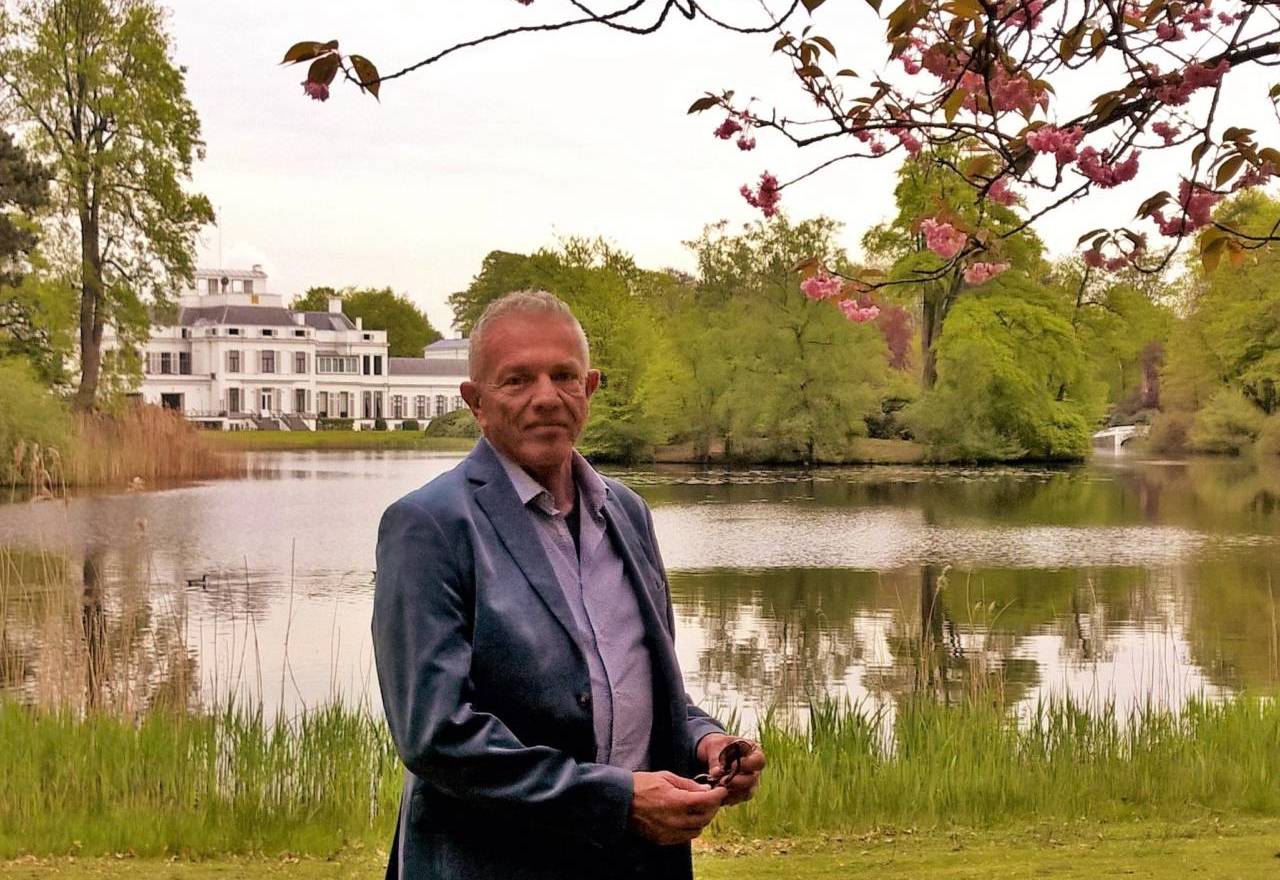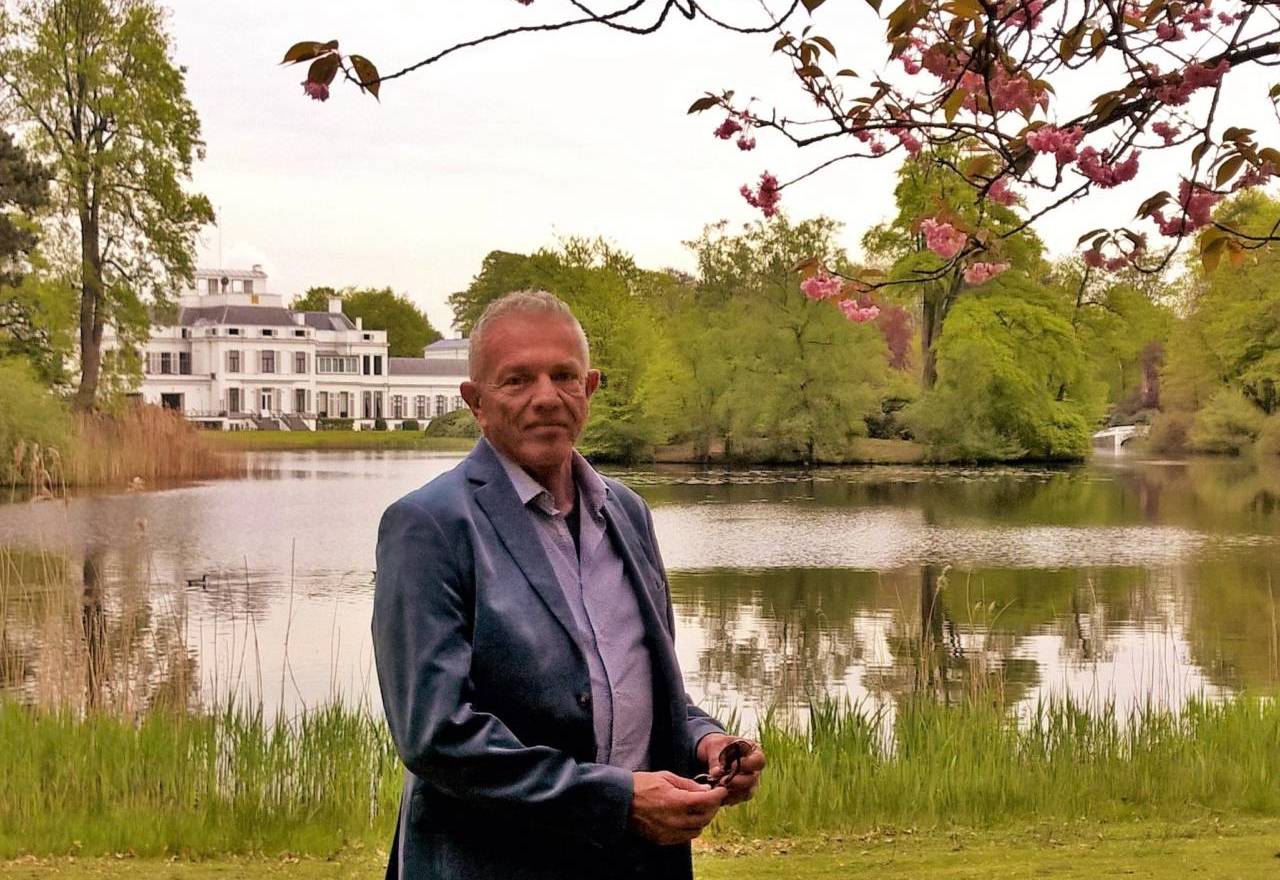 Following his retirement from the healthcare industry, California native George Sonsel began reviewing the dreams on his bucket list. Living overseas was one of them. He currently lives in The Hague with his husband Sven and volunteers for The World in Your Classroom, an educational organisation.
How did you end up in the Netherlands?
After retiring in the United States, I wanted to fulfill a couple of dreams on my bucket list, which included living in a different culture and becoming an avid traveller. My husband Sven and I had made several trips to Europe, and we began seriously talking about moving here about six years ago. We came over to explore what immigration would involve; the cost of living, healthcare, and all of those things.
The Netherlands was the likely choice among the three we had singled out because he's Dutch, speaks and writes the language, and we had both become smitten with The Hague after our first time visiting the city together. Sven's paternal grandparents also lived in The Hague when he was growing up. So we got married in February 2014 and moved over that March.
How do you describe yourself – an expat, lovepat, immigrant, international, etc.?
My residency status meets the dictionary definition of the term 'expatriate', i.e., someone who is voluntarily absent from their country. While I don't typically define myself in dictionary terms, this definition feels appropriate and comfortable.
I intentionally left the USA. to experience life in other countries, not to protest some feature of American culture or to become a citizen of another country. Instead, I believed I had to engage in another culture as a resident to honestly understand and appreciate the differences with American culture.
How long do you plan to stay?
There aren't any circumstances, for example, an end of an employment contract, age, or immigration status that define our length of stay in the Netherlands. Sven moved to the USA after college at age 19 and lived in America for over 20 years during his young adulthood and the formative years of his career. Most likely, he would still be living there if we hadn't met and married, and if he didn't want to support me in fulfilling my dreams.
Whenever we discuss whether we want or should move back to the USA, a complex set of issues become present that would require considerable time and thought before reaching a conclusion. Less expensive travel costs here provide the opportunities to tour our favourite destinations. Furthermore, we have established ourselves over the last five years so that our social, financial, and healthcare needs are more than adequately met.
Do you speak Dutch and how did you learn?
Unfortunately not, in spite of three attempts at several local language schools. The time it was taking along with the ease of relating in English here in the Netherlands, especially now that I'm in my 70s, made me realise it may not be the best use of my time.
I did learn about the structure of Dutch and many common phrases, but after five years of having to get around, reading TV show subtitles, hearing Dutch spoken, and simply having to pay the bills, I continue to pick up an understanding of 'everyday' Dutch. It's the pronunciation and those multi-word words that personally inhibit me.
What's your favourite Dutch thing?
Being a 'sweet-tooth' at heart, I love all the pastry specialities that are unique to various regions of the country. Who wouldn't like tompouce, Bossche bol, hazelnut meringue cake, saucijzen broodje, and worstenbroodje?
In particular, hooray for Maison Kelder! It's a small chain of well-established bakeries here in The Hague and over in Wassenaar that a lot of locals grew up with. They've been going to Maison Kelder for decades to get their Christmas cakes and items for other holidays, but it's perhaps best known for its hazelnut meringue cake. Even with the abundance of pastries, I have to edge in here, they just barely beat out the NS. I love riding on the Netherlands' train system throughout the country.
How Dutch have you become and why?
I'd say I've become about 30% Dutch. Why? I like to participate in Dutch cultural events, relish more and more Dutch food, live for the changing fruit seasons, buy cut flowers in the grocery store, and am addicted to riding the train whenever I want with my trusty OV-chipkaart!
Which three Dutch people (dead or alive) would you most like to meet?
Rembrandt. When I was trying to think of people, it was tough. I decided it would have to be three of the Dutch masters of art. Rembrandt would definitely be on the list, because he was a brilliant man who received a lot of ridicule over some of the things he did.
When I first walked in that room at the Rijksmuseum and saw 'The Night Watch', I think I actually started crying. It was so overwhelming. Anyone who can produce an art piece like that and even conceptualise it, in that grand of a style, is someone to be highly respected.
Van Gogh. He was a cantankerous guy, but he was a leader and a creator of a new art form. He was prolific and certainly controversial in his day, yet he persisted no matter what. That's a trait that got me through an awful lot in my own career. I worked in HIV care in the United States when it was not popular. Even in the gay community, you were often shunned, because people were so afraid. I got a lot of guff, but I really persisted.
Hieronymus Bosch. Here was a guy who took a serious mental illness, which no one understood or recognised in his day, and out of that he produced such bizarre imagery. The things and themes he developed were brilliant. We now diagnosis this illness as schizophrenia. All three of these artists were true to themselves despite being doubted or ridiculed or, in Van Gogh's case, almost completely ignored.
What's your top tourist tip?
If you are coming from America, keep in mind that it's only a two to three hour drive across the Netherlands from just about any starting point along a border. Therefore, you shouldn't limit your travels to just Amsterdam.
The country's cultural heritage can only be fully appreciated after seeing Maastricht, Delft, The Hague, Rotterdam, Friesland, the coast, the castles, etc. Most of all, go to the Maeslantkering to get the best overview of the incredible Delta Works.
Tell us something surprising you've found out about the Netherlands
The fact that the Netherlands is the only country in the world with a one in 10,000 year flood plan. The Delta Works and how it's funded still baffle and awe me. At the Maeslantkering, there's a museum devoted to the entire system. You can go on a tour, and they explain how many years have been devoted to building it and where they are with things right now. They're still recapturing land from the sea.
There are other cities around the world with a 1,000 year flood plan. There's London, Venice, and at least one other place; Singapore, I believe. The Delta Works is the only one with a plan to deal with the greatest possible flood that might only occur once every 10,000 years.
If you had just 24 hours left in the Netherlands, what would you do?
We'd want to visit our Dutch friends and relatives, but also eat a Bossche bol. There's a restaurant and bakery in Den Bosch that specialises in them, and it's called Jan de Groot.
They produce these things on almost a factory level. It's unbelievable, and they're made fresh every day.
But this is a tough one to figure out, because our best friends live in a different city, and the Bossche bollen are in Den Bosch. More than anything, I think we'd want to ride the train to Den Bosch because that's where Sven grew up. It's also where Hieronymus Bosch is from and we both love to go there. So we'd hop on the NS from Den Haag Centraal, head to Den Bosch, walk around the town, go to St. John's Cathedral, and finish it up with a Bossche bol at Jan de Groot.
George Sonsel was talking to Brandon Hartley
Thank you for donating to DutchNews.nl.
We could not provide the Dutch News service, and keep it free of charge, without the generous support of our readers. Your donations allow us to report on issues you tell us matter, and provide you with a summary of the most important Dutch news each day.
Make a donation