Game not over: the video arcade renaissance in the Netherlands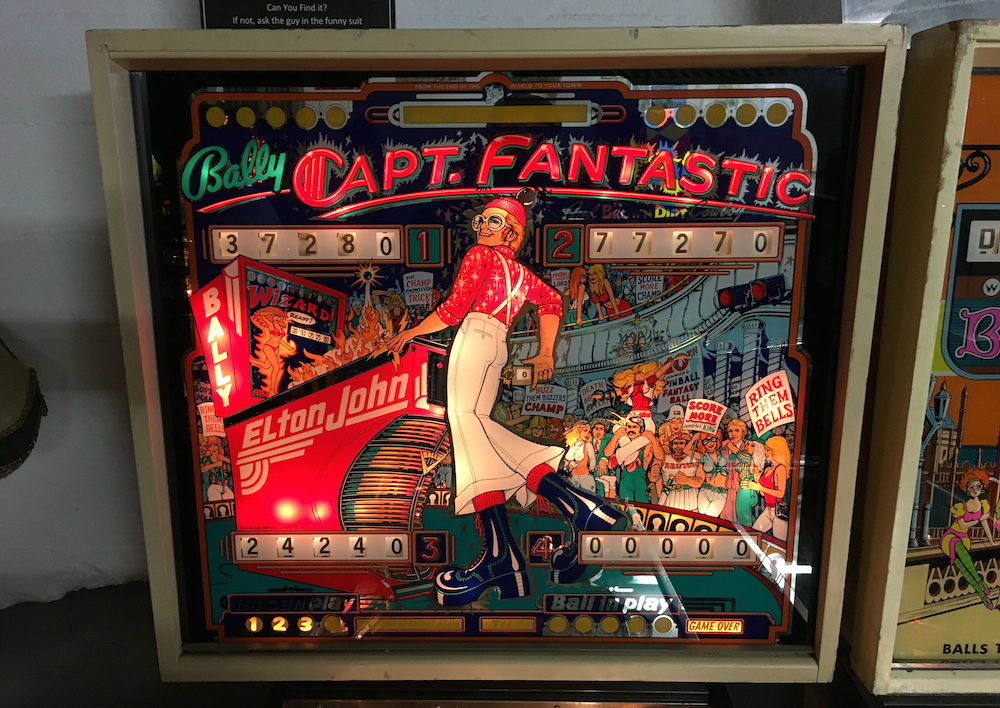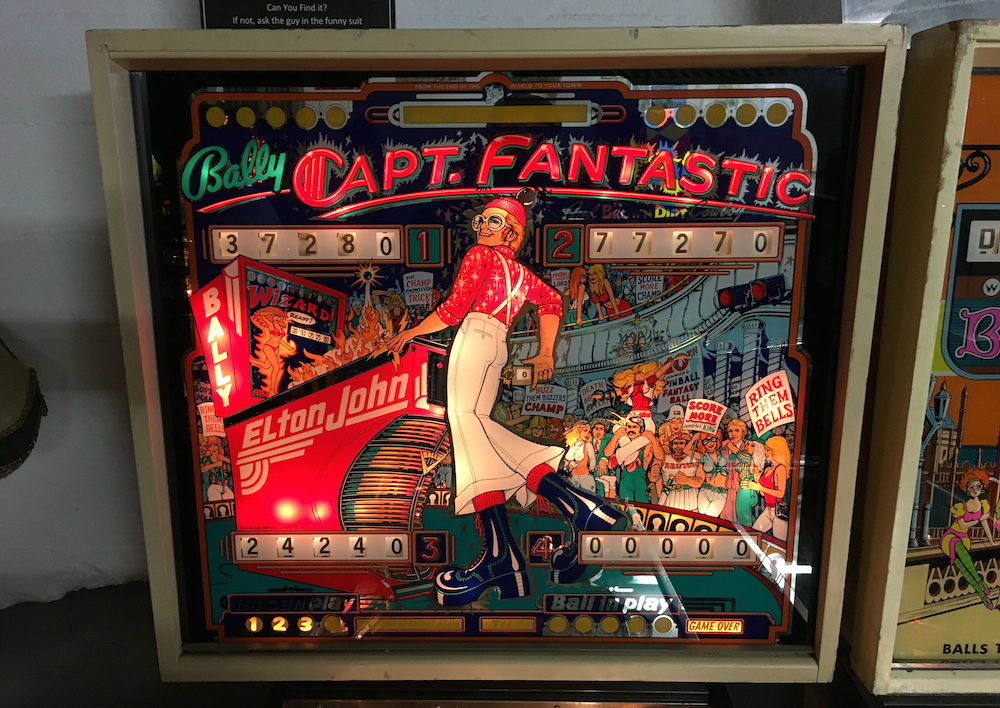 Video arcades were all but extinct by the end of the 20th century, but they've managed to bounce back in recent years. Here in the Netherlands, you can find retrocades, arcades, barcades, pinball parlors, clubs, hotels, and museums devoted to the best games of the past, present, and future.
De TonTon Club – Amsterdam (various locations)
This small chain of cafes/barcades in Amsterdam was among the first in the recent string of video game centres to pop up in the Netherlands. The original location in De Wallen has been in operation since 2013 and has undergone several renovations over the years.
The ball pit, which posed a serious risk to the health and safety of anyone who went near it, has thankfully been replaced with an expanded seating area where visitors can play tabletop games or just enjoy a beer along with a slice of pizza or a bowl of pasta.
Jenga seems to be a particular favourite among the jet-lagged backpackers and stag parties who frequent this location after they work their way through its decades-spanning selection of arcade games.
Look for rarities like the extremely 90s Lethal Weapon 3, a pinball machine that lets you choose between ZZ Top, C+C Music Factory, or the film's soundtrack before you pull the plunger.
The more family-friendly TonTon Club West over at Westerpark features a variety of Japanese arcade games. There's also now a third location called Puck that, along with ten air hockey tables and some other games, offers a food menu focused on French/Asian fusion dishes.
Het Nationaal Videogame Museum – Zoetermeer
Believe it or not, one of the best retrocades in the world can be found in a former V&D department store in a shopping mall located in Zoetermeer. It's pretty much a museum in name only.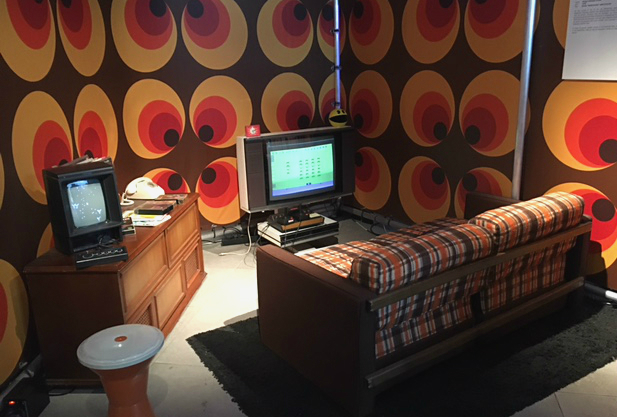 Here you'll find a wide array of arcade and home games from the 70s all the way up to titles that haven't quite been released yet. The older stuff ranges from universally beloved titles like Ms. Pac-Man to oddities like Rad Mobile, an innovative racing game that features the first appearance of Sonic the Hedgehog (look for the ornament dangling from the rear view mirror).
There's also an impressive amount of Japanese arcade games that include the truly bizarre Cho Chabudai Gaeshi along with dozens of old home consoles you can play for the first or 50,000th time. The Atari 2600 even has its own makeshift living room in one corner complete with late 70s furnishings.
There's also 'The Game Lab,' which is devoted to virtual reality titles and still in development. If you go to the museum on a weekend though, be ready to sing 'Lang Zal Hij Leven' at least three times. The museum is a popular spot for children's birthday parties on Saturdays and Sundays.
Dutch Pinball Museum – Rotterdam
A life-sized sculpture of the American wrestler Hulk Hogan greets visitors as they head into the former warehouse that's home to this undeniably cool pinball parlour.
Much like Het Nationaal Videogame Museum, it isn't quite a museum, at least not in the traditional sense. Sure, there are informational placards posted over many of the machines and several from the early/mid 20th century are for display purposes only, but most visitors come to play pinball, not to read signs.
True pinball wizards and newbs alike can lose hours here on playable machines including 90s classics like The Addams Family, FunHouse, and Medieval Madness.
Most people stick to the main floor, which is home to dozens of machines released between the 80s and 10s. If you love pinball though, be sure to check out the older ones in the museum's often overlooked upper level.
You'll get to play weird and wild cabinets from the 70s devoted to musicians including KISS, The Who, Dolly Parton, and Elton John. There are also older ones that date all the way back to the 30s and 40s. If you'd like to take home a fun souvenir, drop a €2 coin in the gumball machine by the entrance. It will spit out an actual pinball.
Awesome Space – Utrecht
'Museum,' 'club,' 'space,' 'arcade,' or some combination of all these might be the best description for this difficult-to-define retro gaming organisation that is largely run by volunteers dubbed 'participants.'
Awesome Space is currently open every Wednesday and Friday evenings and by appointment along with whenever there's someone around to answer the door. If you're ever in the neighbourhood during the off hours, just ring the bell out front and see if someone answers.
Once you're inside, you'll be regaled with over 100 playable vintage home consoles, computers, and arcade cabinets. There's also monthly events that include speedruns, hacker gatherings, and fighting game competitions devoted to titles like Super Smash Brothers and Street Fighter IV. If you'd like to become a participant yourself, there's a monthly fee, but it comes with perks that include access to members-only areas.
Gamestate – multiple locations
'Winners only' is the rather obnoxious credo of this arcade chain that's similar to Chuck E. Cheese's and Dave & Buster's over in America. You won't find any singing robotic animals or cardboard-flavoured pizzas, but there are tons of redeemable tickets that you can collect if you're great at fun fair style gambling games. Gamestate's four locations largely cater to families in search of a place other than a movie theatre to kill a rainy afternoon.
Gamestate has also been criticised for everything from being overpriced and overcrowded to not properly maintaining their machines and having chintzy prizes. If you can handle bored parents and their perpetually screeching offspring, each location is comprised of mostly contemporary arcade games with a few older cabinets tossed into the mix. If you want to play video games without the near-constant threat of tripping over a small child all hepped-up on hagelslag, these are *not* the arcades for you.
VR4play – Rotterdam
This futuristic arcade in Rotterdam is the place to head if you'd like to play a few newfangled virtual reality games. Despite the name, you won't be able to work on your skills of seduction with robo-sex workers straight out of AI or Futurama, but you will get the opportunity to lay waste to hoards of virtual zombies. You can also hang out with a whale, swing a simulated samurai sword, or fight a heavyweight boxer with your own two hands. Reservations are recommended for the more popular games.
VR Arcade – multiple locations
If you really want to check out the future of video arcades, or at least a possible future, aim for one of VR Arcade's locations. There are three of them open in Amsterdam, Delft, and Helmond with two more on the way in Apeldoorn and Groningen. These arcades specialise in elaborate VR games that allow you to freely roam around a 200 square metre 'virtual world' while you collaborate with your friends, family, and/or colleagues.
This typically involves putting on a pair of VR goggles along with a backpack attached to a plastic gun before you start a mission to conquer your enemies. Currently a game called Zombie Apocalypse is occupying the chain's main VR chambers, but there are also several smaller-scale games available as well. A quick heads-up: players need to be at least 13 years of age and only a maximum of five can play the zombie game at the same time.
Blast Galaxy – Amsterdam
Blast Galaxy's proprietors describe it as a 'one-of-a-kind arcade club,' and it's located in the NDSM Wharf. While there are a few pinball machines, the emphasis here is on classic and obscure arcade games primarily from the 80s and 90s. Along with well-known staples like Donkey Kong and Bad Dudes, you will find rarities like Emergency Ambulance and Lucky & Wild.
The real draws though are oddities like Arm Champs, an arm-wrestling game, and Elevator Action: Death Parade, a 2009 update of the 80s super spy game. Blast Galaxy also offers cocktails and a small food menu with stuff like chicken wings and a Vietnamese spin on kapsalon. They're open Thursday through Sunday or 'by request' Monday through Wednesday.
Bonami Games and Computer Museum – Zwolle
Naomi and John Groenewold began collecting old games, computers, and accessories 20 years ago. Eventually their collection became so large that they decided to open this museum devoted to them.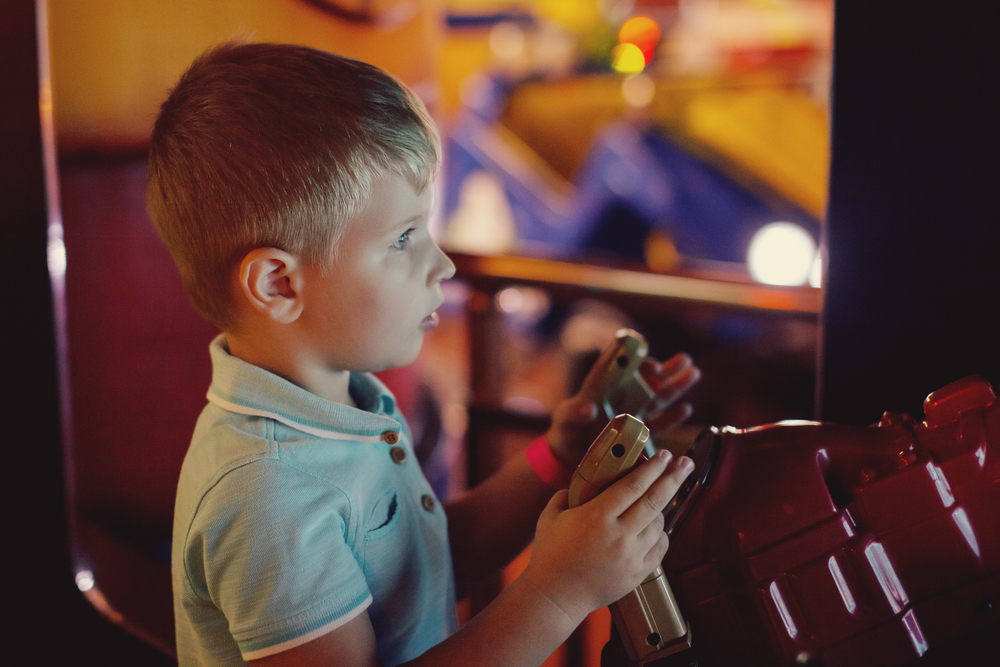 It was relocated to a larger space in 2018, and it's currently home to tons of personal and industrial computers along with old arcade games, pinball machines, and home consoles from the 70s to now. You can take a look at old punch-card sorting machines and early Apple computers before taking a spin through their arcade hall and their collection of home consoles, which is the largest in the country. 
The Arcade Hotel – Amsterdam
This is said to be the world's first video game hotel, and you can find it in Amsterdam's Pijp across the street from Sarphatipark. If your idea of a great holiday in Amsterdam is staying indoors and playing video games all day, look no further. There is a game room with VR games, home consoles, and gaming PCs.
If you'd rather avoid the outside world altogether, each room is equipped with modern and retro consoles hooked up to a flat screen television that can accommodate one, two, or four 'players'.
That's where things at The Arcade Hotel get, well, kinda weird. Each room has an awkward and/or double entendre name that might make more demure guests a little uncomfortable. Look no further than the one dubbed 'Luke & Leia,' which is apparently the perfect room for siblings who have a relationship that might be best described as 'complicated.'
There's also the 'Ménage à Trois' room and another titled 'Double Impact.' This leads one to assume that the games you'll find at The Arcade Hotel don't all involve pixels. Needless to say, families might want to steer clear.
Thank you for donating to DutchNews.nl.
We could not provide the Dutch News service, and keep it free of charge, without the generous support of our readers. Your donations allow us to report on issues you tell us matter, and provide you with a summary of the most important Dutch news each day.
Make a donation