Traditional Dutch bikes: sit up straight, back-pedal brakes and a ring lock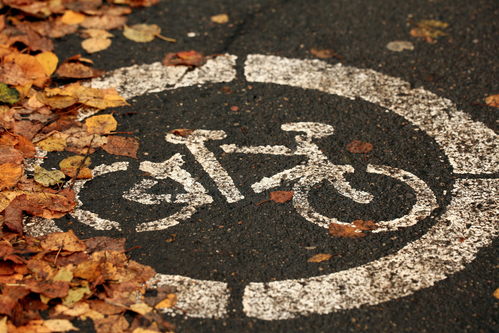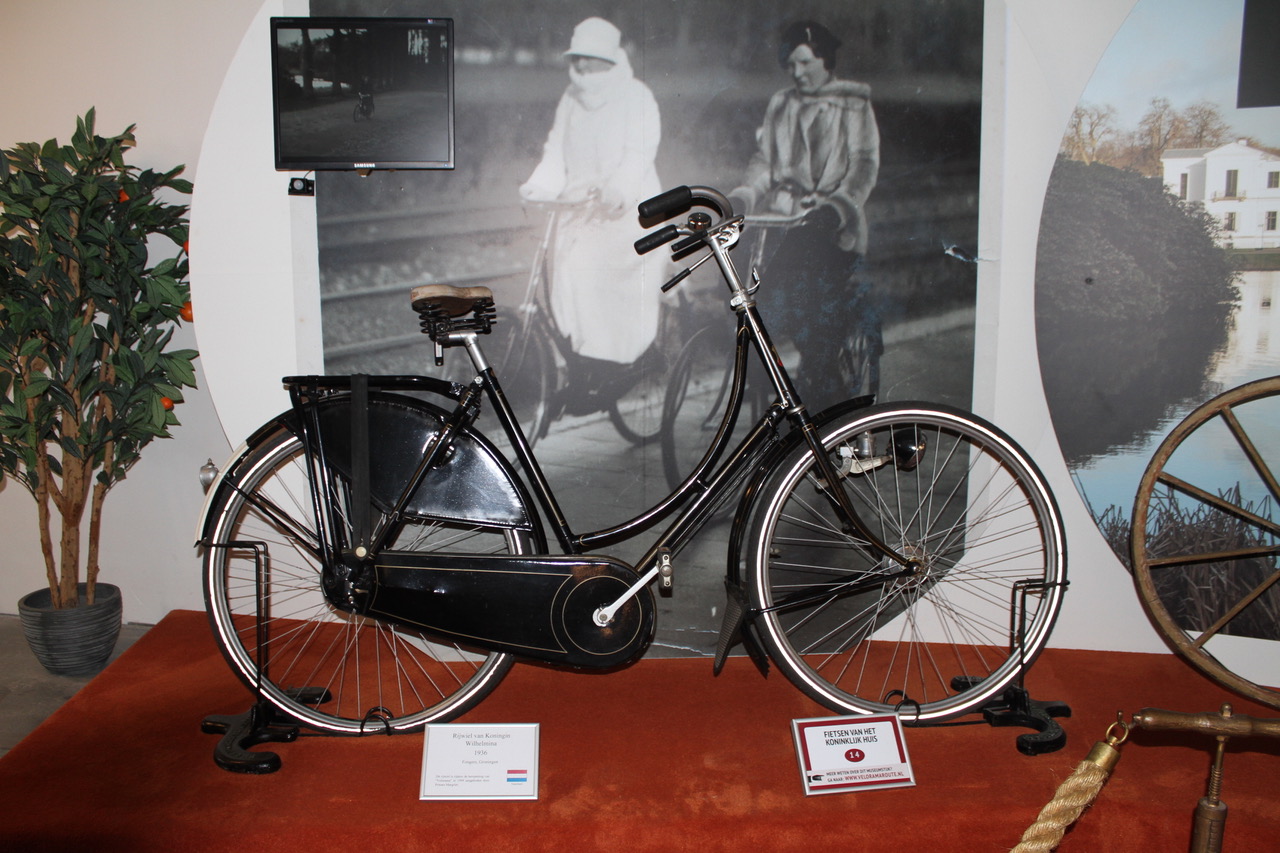 Dutch bicycles are a cultural icon and the classic Dutch bike has changed little in design for over 100 years. Joshua Parfitt finds out what makes them so enduring.
The toilets at the National Bicycle Museum Velorama, in Nijmegen, are gendered. Any long-time resident of the Netherlands would quickly figure out the game: the diamond-frame bicycle is the men's, the step-through-frame bicycle is the women's.
With or without a step-through frame, Dutch bikes are instantly recognisable. But 'Dutch bike' is actually misnomer. In the Netherlands the women's version of this bike is known as an omafiets ('grandma bike'), a men's is known as an opafiets ('grandpa bike'), and collectively they are called stadsfietsen ('city bikes').
However, the English translation of stadsfiets however is not 'city bike' nor 'Dutch bike'; it's the English roadster. Yes – the traditional Dutch bike was English in origin.
In 1895, 85% of bicycles traded in the Netherlands came from English manufacturers. Royal Dutch Gazelle, the largest bicycle manufacturer in the Netherlands, only began producing bikes under the name in 1902. Today, the English roadster has all but died out in its eponymous birthplace, but 43% of all Dutch-built bikes still take the stadsfiets style, and the design has changed little in over a hundred years.
So, what is it about the bike and its back-pedal breaks that makes it so enduringly popular here?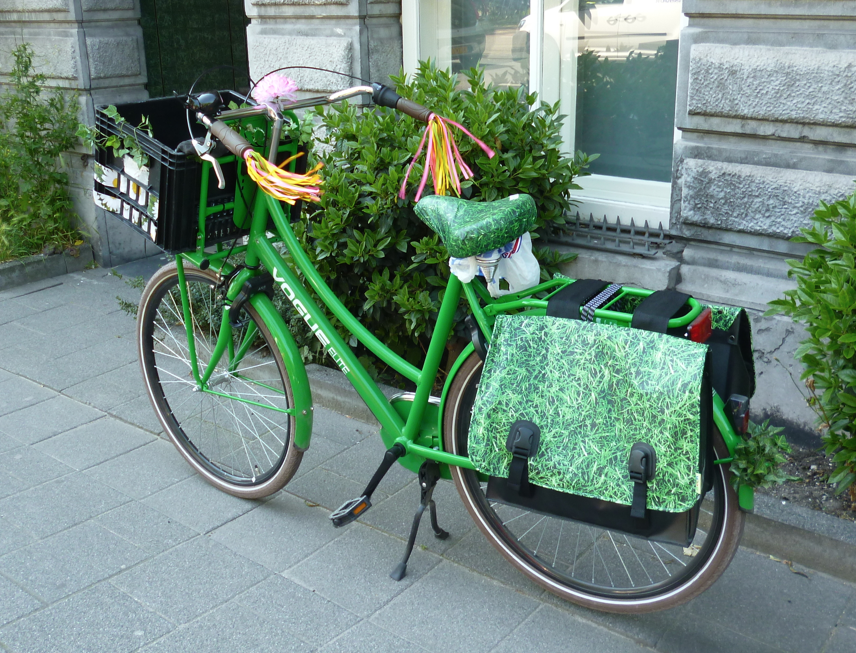 'If you touch a bike in Holland, you touch a Dutchman,' says Chris Beer, owner of Beer Fietsen in The Hague. 'Back-pedal brakes are cheap and reliable. Holland is a flat country — in hilly countries when you go downhill back-pedal brakes get too hot. In Germany you have back pedal brakes, but you have to have a front brake too, by law. Here, nobody cares.'
Beer's own personal bike is a hybrid bike with hand brakes, 14 gears and heavier tires. He's just ridden to Austria and back on it — a feat that would be almost impossible on an upright, single-speed stadsfiets with back-pedal brakes.
But this is the point. Stadsfietsen were designed for the city, after all. Their chains are encased in guards so that riders don't get their trousers dirty. They have skirt-guards on the rear wheel, to circumvent entanglement.
The bike has been shaped by daily urban use. And, according to Marco te Brömmelstroet, academic director at the Urban Cycling Institute, the upright posture gives something back to the environment that made them.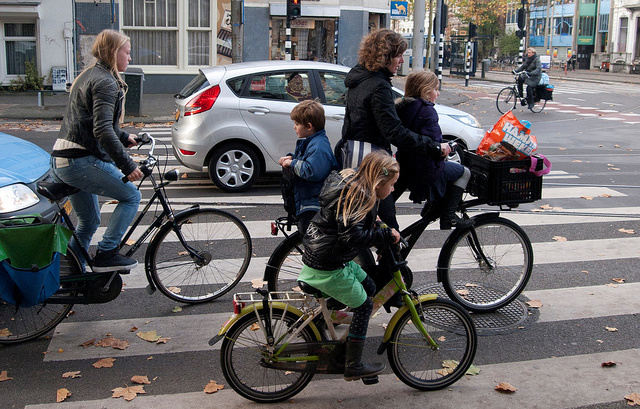 Sitting upright, he says, 'makes it easier to engage with the surroundings. It makes social interaction and negotiation possible which deepens social connectedness. You actively engage with the other.'
Being upright, the stadsfiets makes signalling far easier, and it makes it easier to look around and 'respond to incoming information' — all of which is more difficult on a racing bike, where the rider is bent over forwards, he says.
The posture also makes riding no-handed far easier, since the body is in the same position when riding with one hand, two hands or no hands. If you see a Dutch person riding a bicycle whilst on their phone, or carrying shopping, or children, it's likely they'll be on a stadsfiets. Back pedal brakes further add to this no-handability.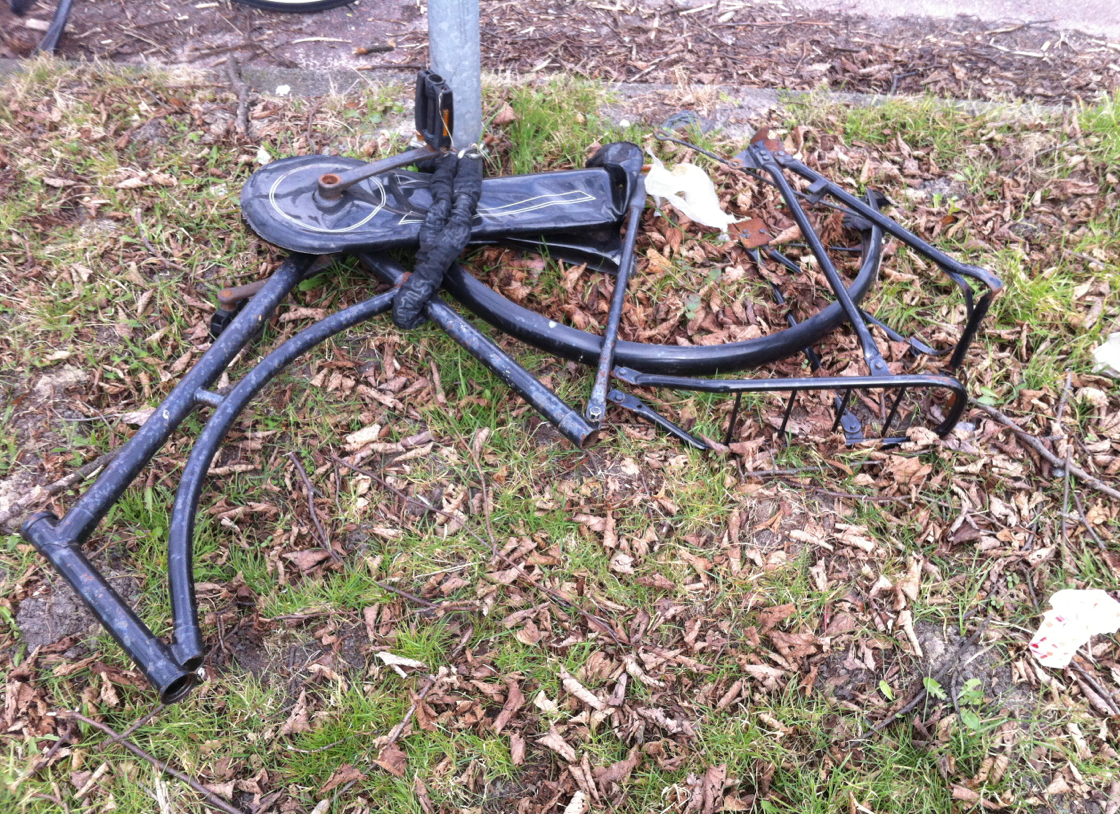 The ringsloten, the O-lock commonly seen on the rear wheels of a stadsfiets is an easy way to lock your bike. 'You just drop it off,' says Beer. This function allows the Dutch to pop in and out of shops, without having to search for a fence or a lamppost, and without having to lug a huge chain around.
Of course, it also makes it more attractive for someone to wander off with your bike. 'I only use my stadsfiets for short trips,' says Patrick Ludovici from Top Bikes in The Hague. Though his shop exclusively sells racing bikes and electric bikes, he admits that he will never use one to go to Albert Heijn.
'I wouldn't risk taking my expensive racer,' he says, suggesting that his stadsfiets is more utilitarian, or that he would rather risk losing it.
Top Bikes has been in business for 70 years. They used to sell stadsfietsen, but Ludovici says that sales of racing bikes and e-bikes are growing much faster. The racers are selling for health-related reasons – people want the exercise – and the e-bikes are selling to the elderly who can't quite hack a stadsfiets anymore and don't want to be stuck in car.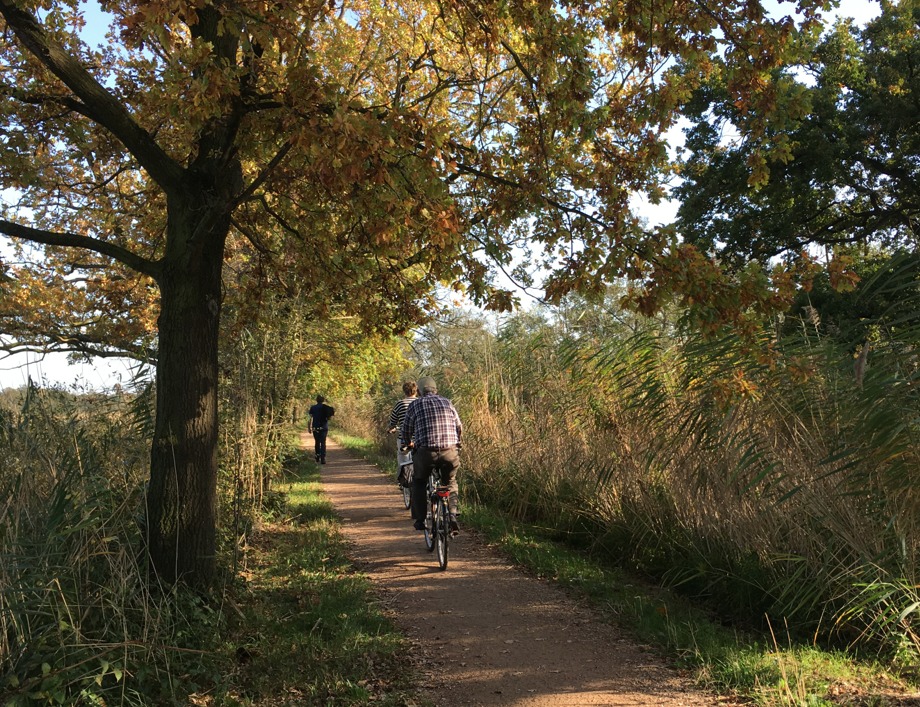 'This is where the industry's going,' says Patrick.
Beer says that he too is selling more e-bike these days. But the frame of bike the batteries are largely mounted is the step-through omafiets. Beer says he sells barely any electric grandpa bikes, since the elderly purchasers can no longer swing their legs over the crossbar.
'Bicycles started with blacksmiths in France, then England and then they came to Holland,' says Beer. 'Bikes give you so much freedom.'
Maybe that's it. The stadsfiets was designed to provide the most practical, cheap and versatile freedom of movement in an urban environment. It wasn't a Dutch idea; the bikes were English in origin, and they're also known as 'European city bikes'. Perhaps it's just that the Dutch have done the best job of keeping them alive.
Thank you for donating to DutchNews.nl.
We could not provide the Dutch News service, and keep it free of charge, without the generous support of our readers. Your donations allow us to report on issues you tell us matter, and provide you with a summary of the most important Dutch news each day.
Make a donation