Dutchnews.nl destinations: explore 2,000 years of history in Nijmegen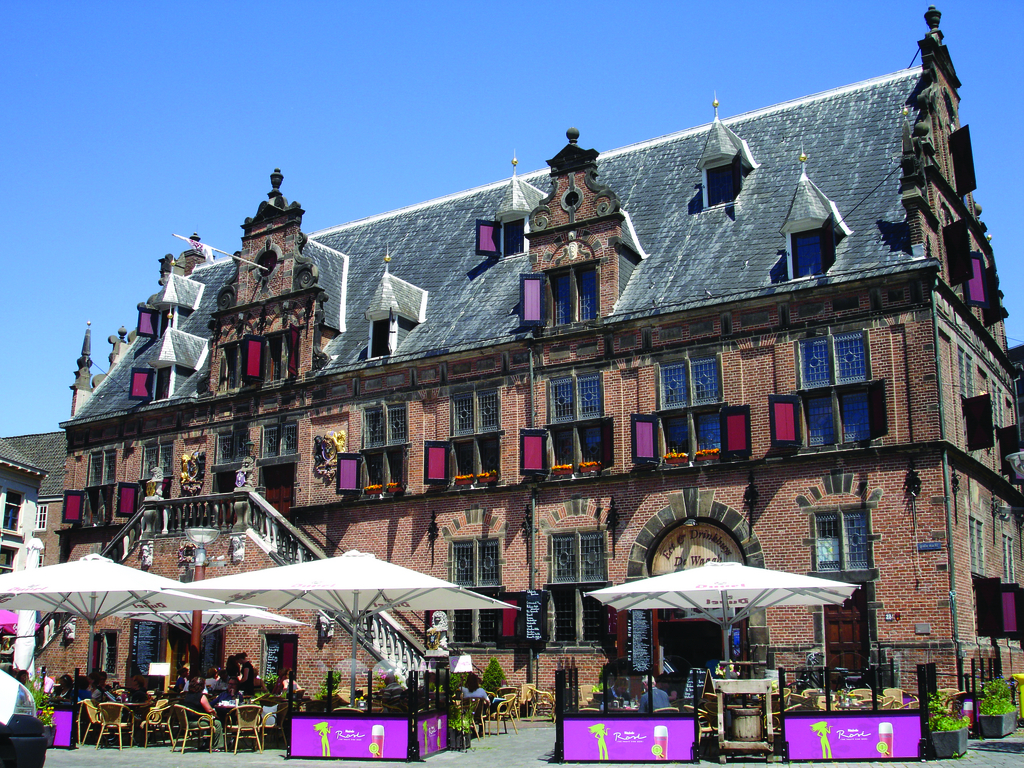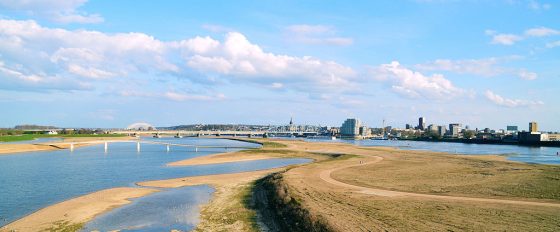 Nijmegen, the oldest city in the Netherlands, started life as a Roman military encampment in the 1st century BC. Esther O'Toole spent a weekend exploring.
Despite its location on the Waal river, Nijmegen is not the prettiest of Dutch cities – much of it was bombed in World War II and planners in the 1960s and 70s helped finish the job. So, although the charming main square retains a sense of history and the centre is welcoming to visitors, if you are after long strolls through medieval streets you will be largely disappointed. However history buffs, whether young or old or favouring ancient or modern periods, will have lots to explore.
Politically Nijmegen is a progressive stronghold in the Netherlands, so much so that it's sometimes referred to as Havana on the Waal. Its liberalism is tangible in the laid-back, terrace culture that has developed over time; a strong vibe of intellectual curiosity in the events scene, which has lots of ties to the student life of the Radboud University; and the great independent shopping scene.
If you've had enough of the city itself, nature lovers can hike, cycle and join the forester for tours of the many surrounding national parks and forests: check out The Ooijpolder-De Vlietburg nature reserve, the Overasseltse and Hatertse fens and,half an hour south, the Maasduinen National Park.
Things to do
Experience war
For visitors whose countries didn't experience occupation in World War II, the Dutch wartime experience is a revelation of practicalities that you may not have been taught in high school back home.
For surprising exhibitions and workshops, in espionage skills or radiography, head to the beautiful grounds of Nijmegen's Liberation Museum. They have a large permanent collection and also a series of special events throughout the year.
Or, head over to the Radboud University's newly opened Escape Room. A unique educational experience for groups, it uses the wartime stories of then rector Bernard Hermesdorf (who shut the campus rather than work with the Germans) and Jozef van Hövell (leader of the student resistance) to give visitors an experiential understanding of life under occupation.
If you're particularly interested in this period of history, you may also want to go a little further south to the War Museum at Overloon too.
Experience blindness
Another curious museum to see, or in fact not see, is the muZIEem. A unique place dedicated to sight, muZIEM offers you the chance to actually experience for yourself what it is to be blind. They provide tours in English as well as Dutch which are guaranteed to be eye-opening.
Go dancing
If you're looking for nightlife the legendary Doornroosje is still going strong. A breeding ground for youth culture since 1968, the venue has expanded in recent years but still has the intimate feel that first made it popular. They have independent indie gigs, dance nights and more.
Shop
If you want a range of shops and activities all in one place, you could head to the Honigcomplex. The old industrial building is full of independent traders and concept stores. Or try Hezelstraat. It's a little gem, the oldest shopping street in the entire country! Full of gorgeous independent shops and cafes. You can find anything here; art from around the world, herbs and spices, artisanal cheese, vinyl records – you name it!
Stargaze
If you should visit in the winter months, head to the Huygens building at the Radboud University, which now houses the biggest telescope in The Netherlands. In the winter months (up to the end of March) they host regular star watching nights. With the telescope's exceptionally large lens, on a clear night, you may be able to see planets or other galaxies with your own eyes and it's free!
Where to eat
After you have shopped yourself silly on Hezelstraat you can rest up at The Yoghurt Barn. No it's not just yoghurt – though their range of yoghurt-related treats is truly exceptional! They have super quality coffee, uber-healthy lunches and brunches, high tea and even picnics (available to order). Catering or hiring their food truck for your event is also possible.
Burger lovers rejoice! Restaurant Wally's has everything covered for you. It's local! It's sustainable! It's beefy, or veggy or occasionally wild goose! Very child friendly and yet trendy too, Wally's near the river is a great spot for a late lunch or long dinner. Open 15.00 – 22.00.
Ice cream parlours are popular throughout this sunny, summertime city; whichever part of town you're in you shouldn't be too far away from a good gelato. Try Vincenzo, Ghiani, or Spinnato which also does good Italian meals.
If cocktails are your thing then you will get as far as Cafe Demain and go no further. Every sort of cocktail imaginable can be shaken or stirred for you here, you can learn to do it yourself with their regular workshops, compete with the best in the land in one of their cocktail mixing contests, and do all of this while listening to great live music.
Where to stay
Prikkels and Blue are hotels located bang in the middle of town, with gorgeous details in the rooms and restaurants full of local produce. If you want to have your own space though, try and get a spot at luxuriant little B&B, Le Charme. They have two very comfortable apartments and both are perfectly situated to enjoy all of Nijmegen's city-centre charms, or use as a base for exploring the region at large.
How to get there
Nijmegen is a central train hub for this part of the country, so there are direct trains to Amsterdam, Utrecht and other major cities. By car it is about an hour and a half from Amsterdam, and is connected by the A15, A50, and A73 to other parts of the country.
If you're prepared to do some long distance trekking you could even arrive on foot! The Pieterpad, the longest uninterrupted walking route in The Netherlands (498 km) also passes through the woods outside of town.
When to visit
Recently Nijmegen has branded itself as The Summer Capital of Holland, and with good reason. There are masses of things to do all throughout the summer months. The city boasts a wide range of summer festivals between July and September including Festival De Oversteek (The Crossing), on the river island of Veur Lent, which offers a rich and eclectic mix of music, literature, theatre and kids stuff.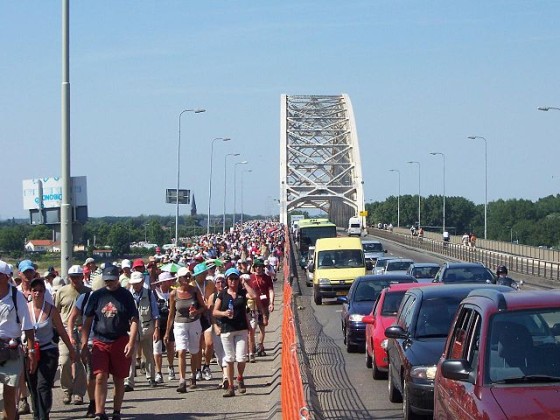 However, unless you are a fan of enormous crowds, avoid the second week of July, when the Nijmegen Vierdaagse, or four-day march, takes place.
Thank you for donating to DutchNews.nl.
We could not provide the Dutch News service, and keep it free of charge, without the generous support of our readers. Your donations allow us to report on issues you tell us matter, and provide you with a summary of the most important Dutch news each day.
Make a donation