Partner content
10 ways Webster Leiden differs from Dutch universities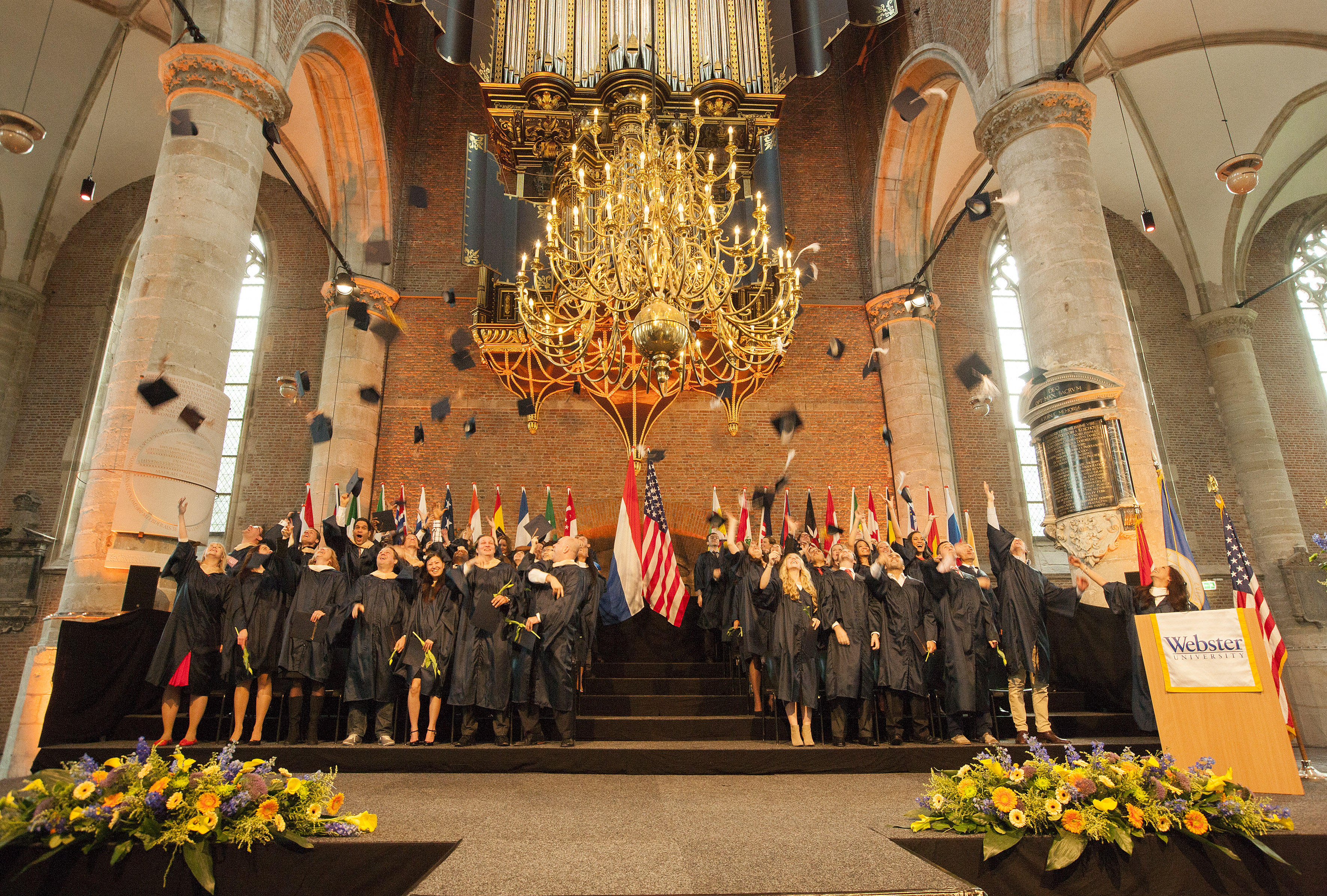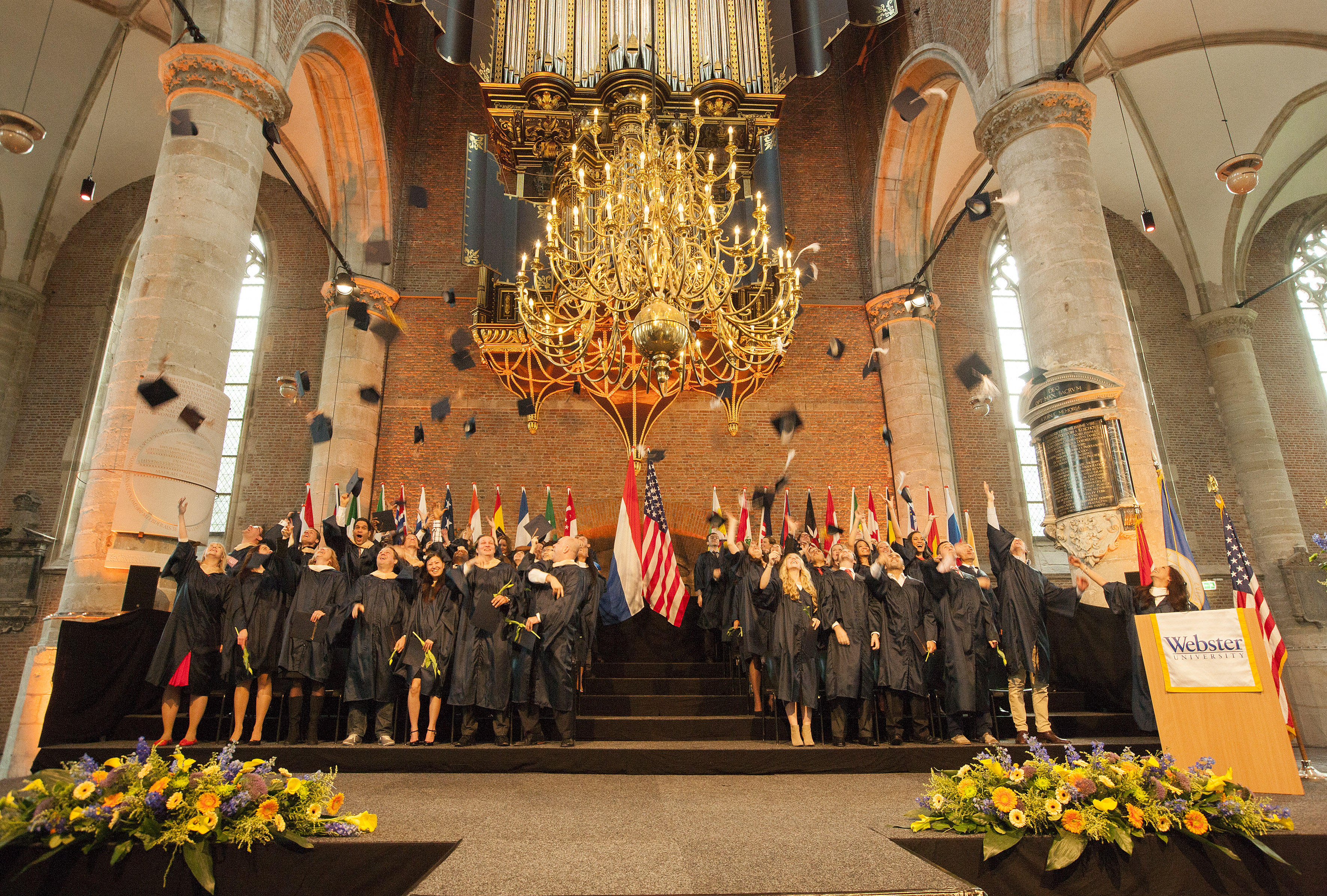 Are you thinking about pursuing a degree here in the Netherlands? There are many things to think about while you decide which university to enrol in. From small class sizes to the ease of studying abroad, here are several reasons why you might want to consider studying at Webster Leiden instead of a more traditional Dutch university.
1 Smaller classes
Many of the lecture halls you'll find at Dutch universities can accommodate dozens of students, often more than a hundred at any one time. Attending a lecture can seem more like going to a TED Talk than a class. At Webster Leiden, the classes are much smaller, with an average of ten to fifteen students enrolled in any given course. 'I've taught in both scenarios', said Dr. Yang Fan, who teaches in the university's Business & Management department. 'A smaller class makes for a more interesting learning environment'.
2 More individual attention from professors
Webster Leiden's classrooms and curriculum allow for more engagement between students and educators. The university's faculty enjoy not contending with hundreds of students during a single semester, whereas students appreciate not competing with dozens of their peers for a professor's time. 'The attention that a professor can give each single student is so much greater', Dr. Fan said. 'It's very nice for both sides'.
3 Superior classroom discussions
These smaller classes can also better facilitate discourse among students and professors. 'They allow for better and multi-directional discussions', Dr. Fan said. 'You don't end up with one-way lectures. Professors can ensure that they chat with everybody. They can also make sure that everyone in their class gets to share their opinions and is able to communicate not just with them but with each other, too'.
4 More versatile classes
Attending classes at a traditional university can become incredibly routine and even tedious, especially in the liberal arts. Students attend lectures, write papers, and take exams, ad nauseam. At Webster Leiden, the smaller class sizes allow professors to become more versatile and creative with their syllabi. Students can participate in hands-on projects that will help them develop real-world skills that will prove valuable as they embark on future careers.
'With only ten to fifteen students, things are much more flexible', Dr. Fan said. 'We can do seminars, workshops, case studies, study trips, or other projects. You can't do these things in a lecture hall with a hundred students'.
5 Greater diversity
At Webster Leiden, you could find yourself studying alongside someone from America, the Netherlands, or any number of other countries around the world. Students come from all across Europe and beyond, and so do the professors themselves.
'We have over 50 nationalities represented among our students and faculty', Dr. Fan said. 'So students can get a broader perspective during their classes. They can get different opinions, and hear different thoughts and perspectives, which is very important in a university environment'.
6 More flexibility
The currricula at Dutch universities can be quite stringent for undergrads, which can make switching majors difficult if a student has second thoughts. American universities tend to be more flexible when it comes to majors, especially during a student's first year of study.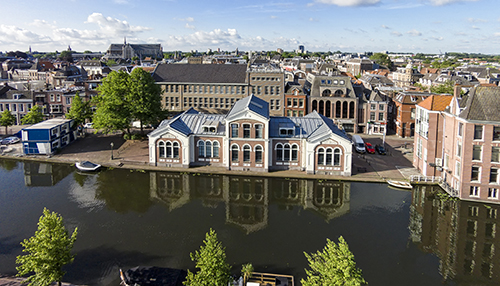 'At Dutch universities, you pretty much need to pin down what you're going to do from day one', Dr. Fan said. 'With a three or four-year framework at an American one you have more time to figure out what you want to study, and experiment with different majors and career options'.
7 All classes are taught in English
This one should be a given. While many Dutch universities have begun offering classes in English, not everything in their course catalogue is available to those who don't speak Dutch. International students have also reported issue with the language skills of many educators at these schools.
A 2015 poll revealed that 60% of students had suffered through lectures that were downright incomprehensible. This isn't a problem at Webster Leiden, where everything is taught in English by experts.
8 Even Dutch students study at Webster Leiden
Believe it or not, many Dutch students have opted to enrol at Webster Leiden as opposed to Dutch universities. The reasons are many and it's not just because of the diverse student body and curriculums. 'They say they want individual attention from their professors', Dr. Fan said. 'They're looking for more encouragement and guidance from faculty. They appreciate the additional help and don't like to spend so much of their learning time just reading books in their room'.
9 Webster Leiden makes it easy to study abroad
If you're looking to spend a semester or longer in another European locale, Webster makes that fairly easy. The university has several 'satellite campuses' located around the continent in addition to its main one in Webster Groves, Missouri over in the United States. Students can study in vibrant cities including Vienna, Geneva, and Athens along with other destinations located around the world.
10 It's more of a community
At a traditional Dutch university, students often join fraternity or sorority-style 'student houses', where studying is often anything but encouraged, or live in apartments off campus. Webster Leiden offers student housing located mere footsteps from its classrooms. 'Student life and classroom life are often separated at Dutch universities', Dr. Fan said. 'We offer on-site accommodation, which means that students can live together and have a social network with their peers. It's more of a community experience. It also means they don't have to worry about landlords and finding a place to live'.
Would you like to learn more about Webster Leiden and the educational programmes it offers? You can do so by visiting its website.
Thank you for donating to DutchNews.nl.
We could not provide the Dutch News service, and keep it free of charge, without the generous support of our readers. Your donations allow us to report on issues you tell us matter, and provide you with a summary of the most important Dutch news each day.
Make a donation