'The Dutch manage to make peace with water so it is not such a huge threat'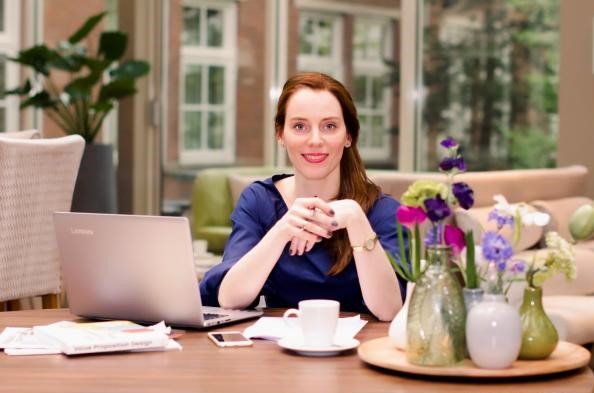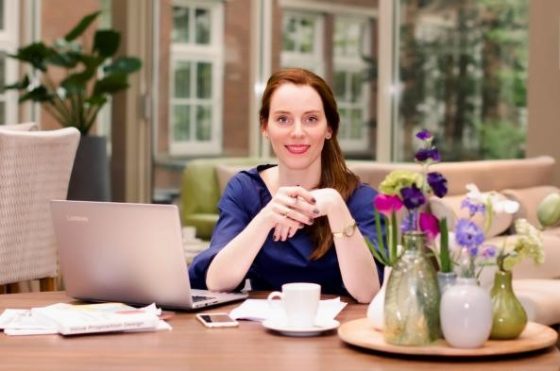 Polish business consultant Daria Kanters moved to the Netherlands from Warsaw for love. Though the country now feels a lot like home, she still marvels at the Dutch ability to manage water, their future-oriented outlook, and the variety of hapjes they can make.
How did you end up in the Netherlands?
It was love, it was my [Dutch] husband, and it was a romantic adventure. We met skiing in France and then we met a couple of times in Amsterdam and in Warsaw. Then we decided to give our relationship a serious try. We were flying to each other almost every weekend. We met in 2009 and in 2011 we decided to start living together and I moved to the Netherlands.
So, love is one reason, if you look up close. But I think – if you look from a distance – I can now say that many of us expats that come here are just adventurous. In our association [Polish Professional Women in the Netherlands], all the women have one great feature: they are courageous. There is this energy, wanting to start new things from the beginning.
How do you describe yourself – an expat, lovepat, immigrant, international etc?
After almost seven years here, I'm a bit of everything. It fluctuated. It started as love, because love was the main reason I came here, but then I started to work as an in-house lawyer in Amsterdam, so I became more of an expat, let's say. I also studied migration and European law at Radboud university and that was very international, with many people from around the world coming to study here. I got very involved in the creation of the Polish Professional Women network here in the Netherlands, working with fabulous women, all of them expats – so that was a big part of my life.
But, on the other hand, I live in quite a small place, Cuijk [near Nijmegen], and there are not many expats here, and I think of myself, after all this time, as a local. I am very much involved in what is going on here.
I try not to think too much about 'us and them'. I connect with people, not based on the fact that I'm not Dutch-born, but rather: What are our interests? What drives us? What do we want to give? What do we want to get? This is very much human, regardless of what labels we acquire at given moments of our lives.
How long do you plan to stay?
I now have my family here and I'm not done yet here. I want to improve my Dutch. I also want to develop my business [with co-founder Monika Boomgaard]. We see that we can be a great example to other people, for example from Poland, coming to the Netherlands, who want to start their own business.
I think that people disappear from where they come from much faster than they appear in the new place because building [a new life] takes time. It's like with the garden: if you let it go, it's going to grow, and the shape which you gave it in the beginning is going to disappear very quickly. But if you want it to look like your dream garden, you really have to make an effort. I think many people who move to another country don't know that yet. My advice would be: go and volunteer in some organisation. Don't stay at home and don't think too much about what you left behind. Try to build something new.
Do you speak Dutch and how did you learn?
Yes. I was very determined. When I moved here, I did a Dutch course for half a year and then I passed the state exam. I wanted to learn. I watched Dutch TV, I tried to read Dutch magazines. My advice for anybody who comes to another country would be to learn the language, otherwise you're always going to lick the ice cream through the glass.
 What's your favourite Dutch food?
I like hapjes. For me that was something new – that you can present every food in this form of hapjes [small snacks]. They can be very useful as they are very quick to make. On the other hand, if you have more time, they can be very beautiful and sophisticated and you can make them very special.
What a great invention! You don't have to stand for hours in the kitchen. This was a revelation for me. I was brought up with parties where the food was more like a meal. Here, for the first time, there was this continuous eating during the party.
How Dutch have you become?
Am I Dutch? Am I Polish? Well, I feel myself – and I feel comfortable, and I like being in the Netherlands. My husband is very Dutch, I think. But I never think when I look at him 'Oh, you are Dutch!' No! I think, 'You are Jos. You are my husband. And I am Daria.'
I think that I'm now more future-oriented than past-oriented. I think that this is a very Dutch thing. Now, I'm more like: OK, this was how it was in the past, but now we can all decide how we want it in the future. I don't have this tearing feeling in me that I'm crossing some boundaries or destroying some traditional belief or monument.
I also think I have become happier. I don't know if this is very Dutch but whenever I read about happiness, I see that the Dutch are very high in the rankings, and I think that this is maybe something which I got from being here.
Which three Dutch people (dead or alive) would you most like to meet ?
I would start with a sportsman, for example, Epke Zonderland. I think I should do more sport, and if I were to meet a person like him who has been doing sport all his life, I would ask him, 'How do you become so persistent?' This is a feature which is also so necessary in business. You have this great idea: I'm going to get a gold medal at the Olympics – but how do you transform this ultimate goal into your everyday plan and start?
After breakfast, I would like you to take me to meet Linda de Mol. I see her as a business woman. I would like to meet with her and ask her, 'How do you do this – and for so many years already?' It seems like all her business ideas are being transformed into reality. So that would be something which I could really learn from her.
If I had already been enlightened by Linda de Mol and there was time for dinner, then Frans Timmermans would be the person who I would love to talk to. I would like to talk politics with him and ask him, 'Where are we going in the Netherlands, in Europe, in Poland…?'
What's your top tourist tip?
We have a tradition in our family that we go to every province of the Netherlands, and we go to a small town or the main town of the province. We spend two days there and we eat something traditional and we try to talk to people because they have different dialects. We also go to the provinciehuis [county hall]. We have a collection of photos of provinciehuizen! We still have three or four provinces to go and these are our weekends away. There are four of us in our family, so everybody has to prepare a couple of provinces and then they are the guide.
Tell us something surprising you've found out about the Netherlands
What still surprises me is the water. Every country has neighbours and there are challenges with the politics. One of the neighbours of the Netherlands is water. You cannot talk to water. You cannot negotiate with water. Yet they still manage to make peace with water so that the water is not such a huge threat.
It was not so long ago when they showed here on TV that in the neighbourhood of Nijmegen they're going to let the water flood because the level is so high. How they do this is really remarkable and admirable. We could all learn from this how to deal with the things which we cannot change.
If you had just 24 hours left in the Netherlands, what would you do?
If I had only 24 hours, then I would use my pragmatic side. Not to disappoint you, but I think I would start to pack. I could make something up like I would go and see the sunset, but it's just not true!
But I am also attached to people, so most probably there would be some kind of party – maybe not huge, but I would like to invite all of those people who helped me to become who I am here in the Netherlands.
You can find out more about Daria's business consultancy at condible.com. For more information about the Polish professional women's association, go to: www.polishprofessionalwomen.com.
Daria Kanters was talking to Deborah Nicholls-Lee
Thank you for donating to DutchNews.nl.
We could not provide the Dutch News service, and keep it free of charge, without the generous support of our readers. Your donations allow us to report on issues you tell us matter, and provide you with a summary of the most important Dutch news each day.
Make a donation