The local elections are looming – and you may well be able to vote
On March 21, voters in the Netherlands will elect the members of some 380 local councils. As well as Dutch nationals, an estimated 450,000 foreigners will also be able to vote – and that could include you.
1 Who can vote
To vote in the national elections you must have Dutch nationality, but the situation is different in the local elections when EU nationals also get a voting card. In addition, foreign nationals who have lived officially in the Netherlands for more than five years can also vote.
2 So I qualify, do I have to do anything?
If you are eligible to vote, you will automatically receive a voting card (stempas) posted by your local council. You need to take this card, and ID, to the polling station when you go to cast your vote.
Voting takes place in polling stations, usually located in schools, community centres and other public buildings. Some councils set up polling stations in railway stations to catch early morning commuters. The polling stations are open from 07.30 hours to 21.00 hours, when the count begins.
3 About that ballot paper…
Dutch ballot papers are ridiculously large. Each party contesting the election gets a column and the names of all the potential councillors for each party are included in it.
To vote, you need to fill in the little square next to the name of the candidate of your choice with a red pencil. Nothing else will do. The pencils are provided in the polling booths.
If you know which party you want to support you can simply vote for the top name on the list. If you have a specific candidate in mind, you can vote for them instead. Their votes will automatically count towards the total and if they get enough of these preference votes, the council hopeful will leapfrog other names on the list.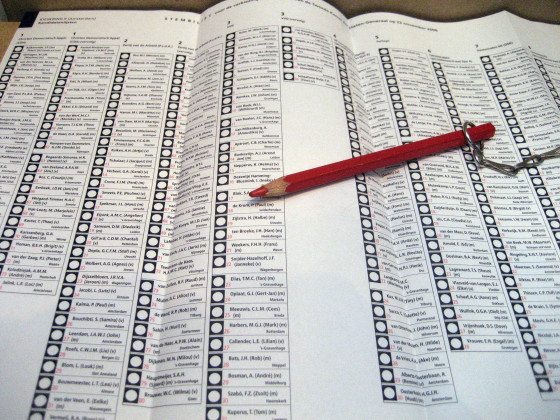 4 So what am I voting for on March 21
Local councils, or gemeentes are the third tier in the Dutch government system, below the national and provincial authorities. There are currently 380, ranging in size from Amsterdam and Rotterdam to small villages. Amsterdam and Rotterdam also have a fourth layer, the district committees, which focus on very local issues.
Although all the national parties take part in the local elections, local parties – often with Leefbaar or Belangen in their name – usually win around 40% of the vote. This year Geert Wilders' PVV is taking part in 30 elections – it currently only has seats on Almere and The Hague city governments.
5 What do local authorities do?
Some 90% of local council funding in the Netherlands comes from national government. Councils themselves raise money through local property taxes, waste collection and water charges, parking fees, tourist taxes and dog taxes.
The main tasks of local councils include ensuring sufficient housing, building local roads, tunnels and cycle tracks, collecting and processing waste, providing schools and libraries, issuing documents like passports, dealing with welfare (bijstand) claims and ensuring proper long term residential and home care.
6 How many councillors does a gemeenteraad have?
The number of councillors in a gemeenteraad depends on the size of the local authority area. Councils with a population of more than 200,000 residents have 45 members and the smallest, with fewer than 3,000 residents, just nine.
Local councils are run by the mayor (who is appointed by the crown) and a team of wethouders, or aldermen. The college van burgemeester en wethouders (B&W) is the local authority equivalent of the cabinet.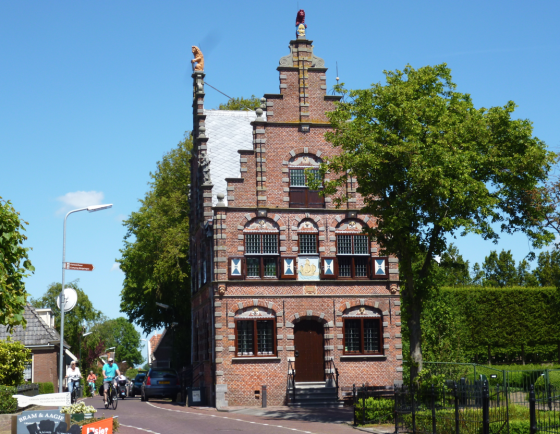 7 So do we have the same coalition formation process as in national government?
Yes. The number of parties taking part and the Dutch electoral system makes coalition councils inevitable and the parties are already bickering about who will or won't work with the PVV. As soon as the votes have been counted, work begins on putting together a working coalition. Once a coalition has been identified and agreed, the councillors from the ruling parties appoint the aldermen who are, in effect, local government ministers. This process can take several weeks.
8 What about the referendum?
The referendum on the Big Brother law – the government's new law giving the security services far greater powers – is also being held on March 21, but only Dutch nationals can vote in that. The European elections are being held in April 2019, so you might have another chance to vote next year – but not, perhaps, if you are British.
9 Take part in our poll
DutchNews.nl is setting up a special website section to focus on the local elections and we'd like to know more about your thoughts. We've set up a simple and confidential survey – with just five questions – to help us make sure our coverage meets as many of your needs as possible. Please take a couple of minutes to fill it in.
Thank you for donating to DutchNews.nl.
We could not provide the Dutch News service, and keep it free of charge, without the generous support of our readers. Your donations allow us to report on issues you tell us matter, and provide you with a summary of the most important Dutch news each day.
Make a donation