English is no longer a foreign language in NL, but it has a unique character here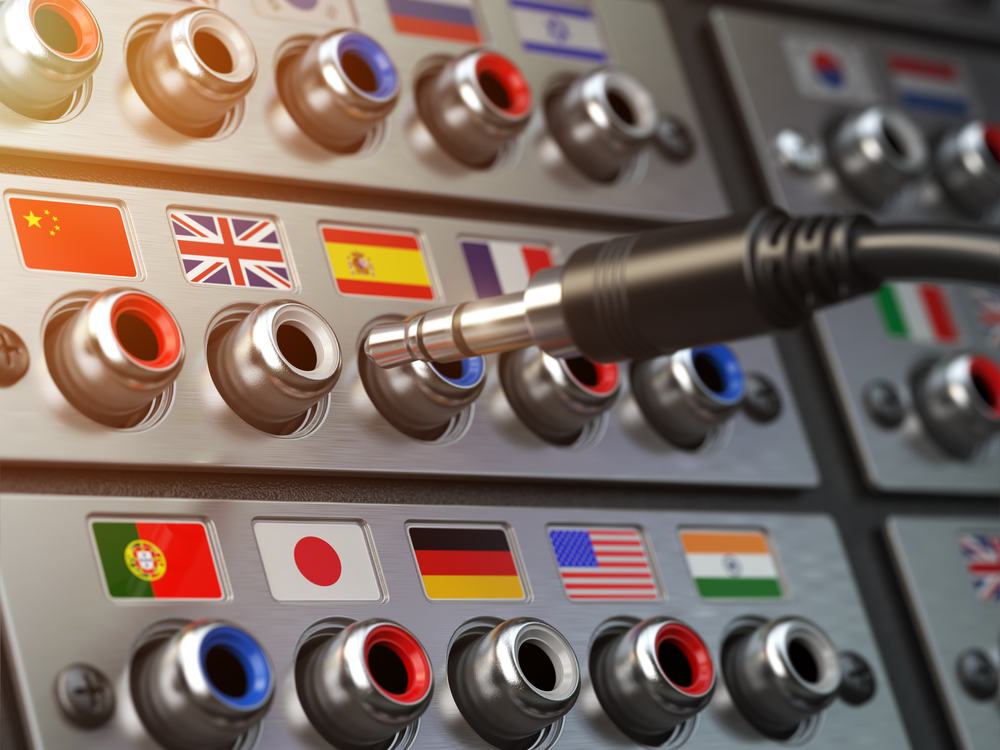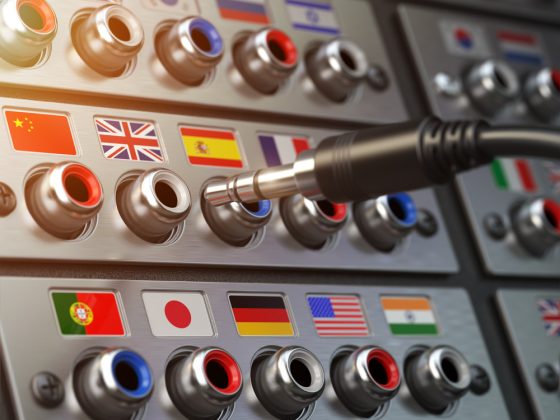 Are the Dutch now native speakers of English, and is Dutch-English a distinctive thing? Deborah Nicholls-Lee meets linguistics expert Alison Edwards to find some answers.
English is no longer a foreign language in the Netherlands, asserts Leiden University's Alison Edwards, who has published widely on the subject. 'If you can assume that you can walk down the street and that the hairdresser will be able to speak to you in English, and the bus driver, and the taxi driver, then functionally it's a second language not a foreign language.'
This view is perhaps unsurprising. The Dutch speak, it is claimed, the best English in the world. They often prefer speaking English when foreigners try to practise their Dutch, and the higher education sector here is rapidly being anglicised, with more than half of all university courses now taught in English.
Distinctive
Despite all the accolades, Dutch-English is distinct – in grammar, idiom, and accent – from the language used by native speakers, and this has divided opinion.
On one side, liberal academics have spent a long time validating new forms of English and rejecting an imperialistic view of linguistics. After all, there are now more non-native speakers of English than native, and even mother tongue speakers use a huge variety of forms. But even the Dutch themselves aren't persuaded.
'It's a well-meaning idea, this idea of democratising English in different places,' says Edwards, 'but people don't seem to want it. If you ask Dutch people, do you prefer to aim for British English or Dutch English? They will always say British English and they are really critical of anything that sounds Dutch-English or has a strong Dutch accent.'
Popular culture has made a folk devil of football manager Louis van Gaal and his bewildering Dutch-English, and even Mark Rutte has come under fire. 'This is a guy who runs a country and speaks with other world leaders in English every day and gets stuff done,' says Edwards, in his defence. 'His English is perfectly functional, perfectly communicative.'
For the Dutch, though, it's all about trying to speak English like Frans Timmermans (deputy president of the European commission), explains Edwards, who polled hundreds of native Dutch speakers as part of her 2014 thesis English in the Netherlands. Functions, forms and attitudes. Over 60% of her respondents agreed with the statement 'When I speak English to outsiders, they should not be able to recognise where I'm from' .
Does Dunglish exist?
Yet, in most cases, Dutch-English has a perceptible quality that identifies the speaker as non-native. Does this make it a language though? Edwards spent some time compiling a corpus of Dutch English to gauge how much English in the Netherlands deviates from standardised forms.
Idiosyncrasies included front-loaded sentences: Especially for our external clients, this could be an interesting offer; redundant prepositions: to discuss about; and the use of an adjective instead of an adverb: The aim is to organise the services as efficient as possible. False friends also play an important part, such as public for audience and eventual for possible. 
However, Edwards became disillusioned with such approaches. 'It was a very liberal project, but it became really conservative because you were trying to put people into this box. So, it kind of backfired.'
She also found that Dutch people don't think they speak Dutch-English. 'For them, it's not a variety, so it doesn't really make sense in persisting to call it a variety.'
It's social, not linguistic
In fact, focusing on Dutch-English as a set of grammatical rules, says Edwards, misses the point. 'What counts as a language or a dialect is a political and social question. It's not a linguistic question.'
The Scandinavian languages, for example, are mutually intelligible but they have different names, due to what Edwards describes as 'nation state building and a national mythology'. Conversely, languages that come under the umbrella of 'Chinese' are as diverse as German and French but, she says, it's in the government's interest to promote uniformity.
The same can be said of Dutch-English. 'When a Dutch person uses English with another Dutch person, it's got nothing to do with communication,' she argues. 'That's a part of the purpose of the language, but the other purpose is social: in order to share a culture, share your values, position yourself socially.'
Non-native English is not necessarily worse
Far from being inferior, Dutch-English is becoming the English of choice in some spheres. Research has shown, says Edwards, that incoming international students choose the Netherlands, not just because it is cheaper, but because they deem the English to be 'easier'. 'The Netherlands has become an English-speaking education destination,' she says, much like Singapore in Asia.
There has been talk recently of native speakers actually causing confusion in international, English-speaking environments. In the European parliament, for example, where simple, imperfect language is the default, the complex, idiomatic English of the native speaker can, some claim, lead to a breakdown in communication. Apparently, once the native speaker has left the room, business often runs more smoothly.
With a nation of enthusiastic speakers and an expanding global market, Dutch- English could one day be our second language too. Could we soon be front loading our sentences and shunting the verb to the end? It's eventual. And, if so, scholars like Edwards will have plenty to discuss about.
You can comment on this story in the comment section below or on our Facebook page.
Thank you for donating to DutchNews.nl.
We could not provide the Dutch News service, and keep it free of charge, without the generous support of our readers. Your donations allow us to report on issues you tell us matter, and provide you with a summary of the most important Dutch news each day.
Make a donation