'Dutch parenting suits me much better than the neurotic expectations back home'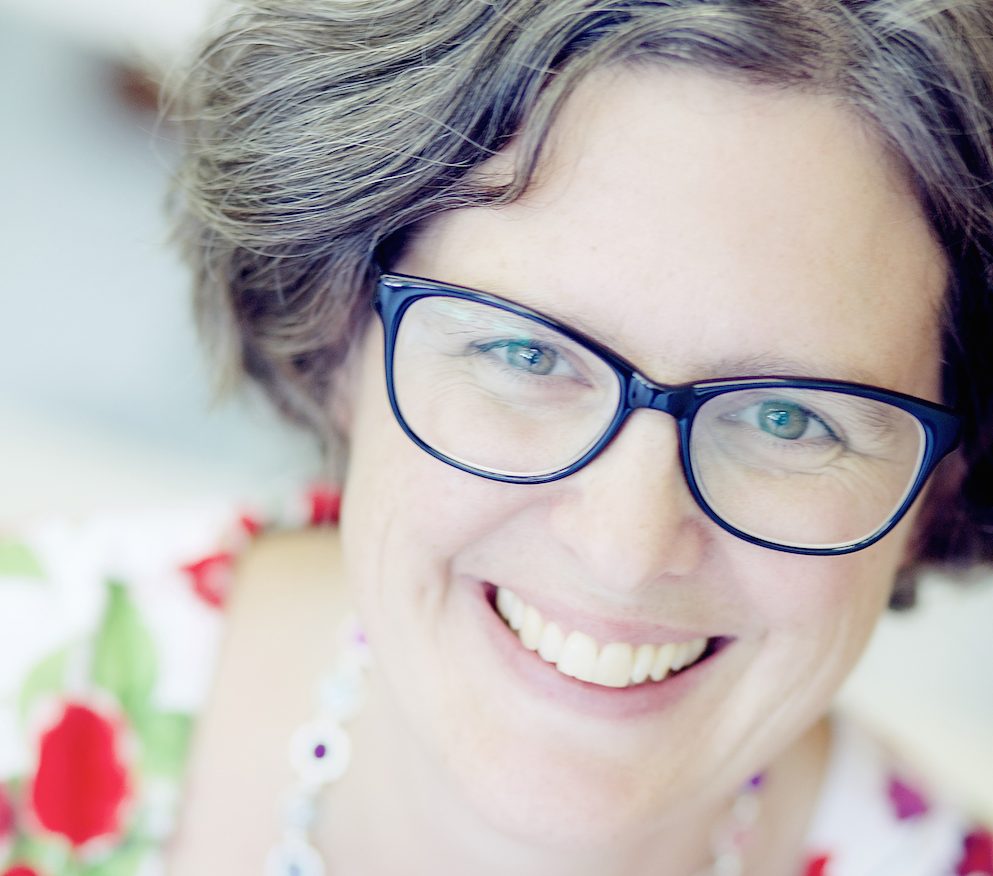 Originally from Edinburgh, printmaker and writer Catriona Black has been living in Santpoort-Noord for five years and says her children are now more Dutch than Scottish. She hates labels, but recent events in politics have inspired her to call herself an immigrant.
How did you end up in the Netherlands?
My husband landed a job at the University of Amsterdam teaching neurophilosophy. I was seriously unhappy about leaving Scotland, because everything I have ever been passionate about was Scottish, yet there was one exception: Rembrandt. My curiosity about the painter's home country meant that I said yes. To my surprise, I've loved it here from the moment we arrived!
How do you describe yourself – an expat, lovepat, immigrant, international etc – and why?
Ha! Lovepat? Never heard that one! Is it a nicer way of saying 'trailing spouse', which I hate with a passion? All these terms are so loaded. I think it's easy to categorise other people and labelling yourself doesn't come so readily. Since the Brexit vote I've made a point of calling myself an immigrant. I get so angry when people make an artificial distinction between white westerners (so-called expats) and those they want to keep out. They use 'immigrant' as a dirty word and I want to show solidarity. I have even bought a t-shirt with 'immigrant' emblazoned on it!
How long do you plan to stay and why?
We're really settled here. The children are more Dutch than Scottish. My daughter speaks English at home but it's totally peppered with Dutch words. Every year I have asked the kids if they feel more Dutch or Scottish. My son has been the slowest to switch, but having now spent more than half of his life here, the balance has finally tipped in favour of Dutchness. We've all established really fulfilling lives here, but on the other hand I do miss Scotland terribly.
Do you speak Dutch and how did you learn?
I did a few terms of evening classes when I first arrived and I'm now taking private lessons to get me ready for my NT2II exams, which are the ones you sit if you want to work professionally or study in higher education. For me, the best way to learn has been looking after my children's friends – there's no switching to English and you don't feel self-conscious. So I'm very good at talking about biscuits, juice and sore knees, and issuing stern commands with total authority.
What's your favourite Dutch food and why?
I like all the variations on stamppot because being half-Irish, I'm a fan of anything mashed up with potatoes. Unfortunately my husband is not so keen, otherwise I'd happily live off the stuff.
How Dutch have you become and why?
I immediately embraced the relaxed Dutch parenting style as something that suits me much better than the somewhat neurotic expectations back home. I can take a step back and let the children make their own social lives without running things for them. I can let them play on the street and roam around as I did in my own childhood. I think that would have been frowned on where I lived in Edinburgh.
I have always been a keen cyclist and bought myself a bakfiets within weeks of our arrival. I still rave about my fancy "new" wheels every chance I get. Other Dutch influences have yet to rub off on me. I am in awe of Dutch women who are amazingly fit, in control and together about everything! I aspire to that, but I am too fond of cake, wine and chaos to make it work.
Which three Dutch people (dead or alive) would you like to meet and why?
I think I'd like to get Rembrandt and his lovers, Geertje Dircx and Hendrickje Stoffels, in a room together – explosive though that would be! He and Hendrickje seem to have plotted to get Geertje committed to a workhouse to get her out of the way, as she was very publicly claiming that Rembrandt had broken a promise to marry her. I'd love to get to the bottom of that whole sorry affair, and to do it in Dutch, face to face with the man himself!
What's your top tourist tip?
Six whole hours in the Rijksmuseum and if there's any time left, a wander through the Rembrandthuis, with fuel stops for pancakes, ice cream and coffee. What is life for if not art and sugar?
Tell us something surprising you've found out about the Netherlands.
Some people really do wear wooden clogs. I once saw a big burly man in IJmuiden wearing bright yellow ones in the supermarket. You know those fancy decorated ones? There's a bearded man at our allotment who wears a pair while he's busy with his DIY!
If you had just 24 hours left in the Netherlands, what would you do?
Get together with all my friends for drinks round the fire at my allotment. Dutch allotments are amazing, and that is my happy place. I would really miss the wonderful friends I've made here and am certainly not planning my exit any time soon.
For more about Catriona Black visit her art website or blog.
Photograph of Catriona by Rudi Wells
Thank you for donating to DutchNews.nl.
We could not provide the Dutch News service, and keep it free of charge, without the generous support of our readers. Your donations allow us to report on issues you tell us matter, and provide you with a summary of the most important Dutch news each day.
Make a donation