Start-ups are the rock bands of business, says Rockstart founder Oscar Kneppers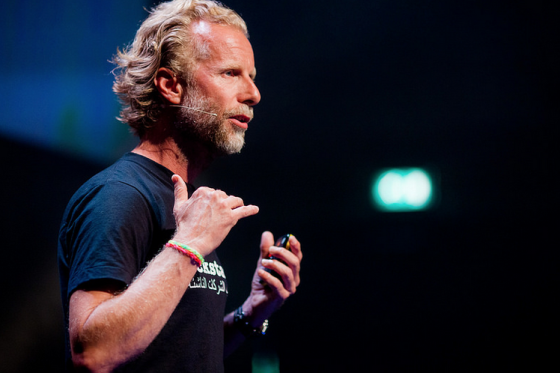 The start-up business is booming and fledgling Dutch firms are continuing to raise big money from private equity companies and investors. Robin Pascoe talks to Oscar Kneppers, founder of Rockstart, who has been at the heart of the Dutch start-up scene for five years.
It is Thursday afternoon at Rockstart's offices on Amsterdam's Herengracht canal. The building, a merchant's home built in 1722 and with a sweeping marble staircase, is buzzing.
Four young men with beards are playing table football. In the lounge area small groups are huddled over laptops. English is their common tongue but they come from all over the globe. A gathering of older men in suits are drinking coffee. 'There's an event going on in the ballroom,' says Oscar Kneppers, Rockstart's founder, as he settles back in the squashy sofa overlooking the throng.
It is five years since Kneppers returned from six months in the Spanish Pyrenees and decided to found Rockstart . His aim was to use the experience he had built up with two successful media ventures to encourage others to do the same.
'I had twice started something from nothing and I did not want to do it again,' says Kneppers. 'I decided to help others start up instead. As for the name, well, start-ups are the rock bands of business.'
Ambition
Being involved in the start-up world these days is so achingly hip that it has almost become a cliché. Amsterdam city council has ambitions to become a 'start-up capital'. The city is abuzz with initiatives and former European commissioner Neelie Kroes has taken up residence as the Dutch capital's start-up ambassador.
So, are start-ups so very 2015? Kneppers laughs. 'It is a good thing we are an established company, not a new kid on the block,' he says. 'That helps us to remain true to our dna.'
For despite the big money success stories of recent years, start-up culture is not about getting rich quick, Knepper says. 'For it to work, you have to be able to embrace risk. If you end up making money, great. But if you don't, start again.'
Since 2010, the company has grown – it now has a workforce of 39 – and developed a distinct package of products: the start-up accelerator, the Rockstart Answers sessions and Rockstart Spaces.
Cash and kind
The accelerator programme is based on an investment fund set up by Kneppers and other investors, which puts money into the start-ups in terms of both cash and kind. It runs for 150 days during which the fledgling firms learn to develop their ideas, consult experts about anything from marketing to tech issues, and culminates in 'demo day' where the companies present themselves to the public and more potential investors.
The second strand is the Rockstart Answers sessions in which a team of experts answers questions from start-up hopefuls and encourages them, to use a Rockstart mantra, to 'stop talking and get going'. After taking the concept round the Netherlands, the first Rockstart Answers sessions are now taking place abroad.
Kneppers recounts arriving at a hall in Portugal early one morning in June to find a group of youngsters already there in the ubiquitous black Rockstart t-shirts.
'I guess about 60 people came which was amazing,' he says. 'We have a new, extended family. Start-up people speak the same language everywhere in the world. Everyone makes the same mistakes but they don't have to be fatal. Whether you are a Russian bitcoin trading firm or a social enterprise, there is room for everyone. We want to unlock the start-up ecosystem everywhere. Rockstart is a great product. Let's export it.'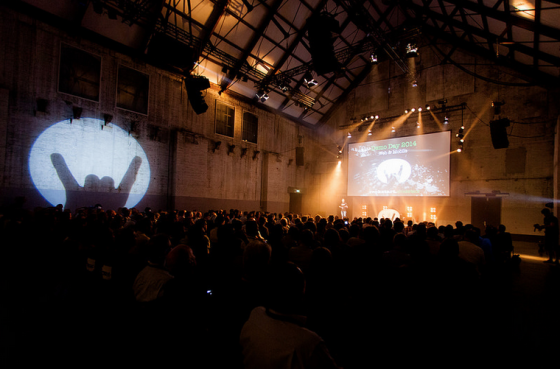 So how does Kneppers define a start-up, given that companies with mega investments still wear the badge at times. 'We say a company that is younger than 1,000 days,' he says. 'In the first two to three years, that's when you face the specific challenges. A start-up is a small, experimental company taking big risks and working to find a repetitive business model.'
So far 58 start-ups have passed through the Rockstart school and, says Kneppers proudly, only four have failed. 'We'll check the balance sheet again in seven years,' he says. 'But if you consider eight out of 10 companies fail within three years, we've not got a bad record.'
Those making waves, known as alumni in Rockstart speak, include social lending platform Peerby and 3D Hubs, which now has an office in New York. So far more than three-quarters of Rockstart's Web & Mobile Accelerator alumni have received post-programme follow-on funding from an international pool of investors totalling more than $17.5m.
Competition
This year, 40 companies will take part in the various accelerator programmes. Competition is intense and hundreds of companies applied to take part. Ten digital health enterprises are based at the new Rockstart operation in Nijmegen and 10 are slated for Singapore, where Rockstart has seeded its first foreign foray.
In Singapore Rockstart has teamed up with local entrepreneur Chi Tran, former CTO of OgilvyOne in the region, who is now raising the Asian investment fund. 'Singapore is a great hub,' says Kneppers. 'It's close to so many other countries, it has a lot of money and it is well equipped to support start-ups.'
The aim is to open a second foreign branch in Colombia or elsewhere in central America so that the entire global timespan is covered.
Kneppers is also working on a second Rockstart mission to Nepal – the first having completed just before the recent earthquake. A Rockstart team spent several weeks in the mountain kingdom working with local entrepreneurs, and brought the 10 local start-ups back to Amsterdam for their demo day. Other similar projects are also in the works.
Energy
'There was so much constructive energy,' he says. 'We're trying to define a new sort of development work. Rockstart Impact is our karma project, to try to empower people.'
Karma may not be a word you would associate with the slick and polish of modern entrepreneurship but it is very much a Kneppers word. Bearded long before today's hipsters, Kneppers is a sometimes vegetarian and a qualified yoga teacher – he leads 8am yoga sessions in the Rockstart ballroom once a week – rents his car out through Snappcar and is a devoted and involved family man.
Society, he says, is changing. 'Years ago, you would develop an idea, draw up a detailed business plan and go to a bank for funding which you would not get,' he laughs.
'You never hear the word bank here, apart from the fact that we work in a former bank building,' Kneppers says, gesturing around him. 'To the youngsters here, a bank is a functionality, it is something on a smart phone.'
Thank you for donating to DutchNews.nl.
We could not provide the Dutch News service, and keep it free of charge, without the generous support of our readers. Your donations allow us to report on issues you tell us matter, and provide you with a summary of the most important Dutch news each day.
Make a donation