'I get annoyed when I'm cycling behind a slow tourist'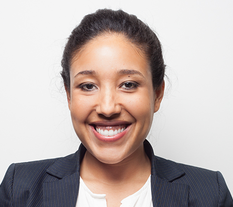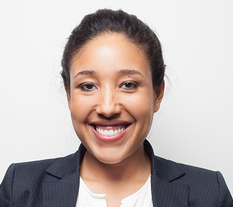 Christina Caljé is chief operating officer at online sharing platform Peerby. An American by birth, she describes herself as an expat, a lovepat and an international.
How did you end up in the Netherlands?
A chance meeting with a charismatic entrepreneur at a pitch event in San Francisco brought me to Peerby, which brought me to the Netherlands.
How do you describe yourself – an expat, lovepat, immigrant, international, etc – and why?
Can you be more than one of these things? If so, I'd say I'm an expat, a lovepat and an international. Expat because I still feel most at home when I'm in my hometown of New York City. A lovepat because I'm in love with a Dutchie – my husband of three years. An international because work and studies over the years have brought me to Britain, Spain, Sweden and now, the Netherlands!
How long do you plan to stay?
Definitely for the foreseeable future. I'm really loving this stage of life working with an amazing team of people in a role that challenges me on a daily basis, while still being able to spend quality time with my adorable son and husband (yes, he is also adorable!). The Netherlands is a fantastic home for now, but like I said before, I'm an international and love new cultural experiences, so let's see what the (far out) future holds.
Do you speak Dutch and how did you learn?
I have a basic understanding of Dutch, thanks to one year of private lessons with a tutor. But, I have a really long way to go and all of these English speaking Dutchies are not helping my feeble attempts to become fluent. My benchmark has always been that I need to understand what my son and husband are saying about me – my son is 19 months old now, so I think my Dutch is right on track.
What's your favourite Dutch food?
Hands down it would have to be the 'Brussels lof' my schoonmoeder makes. It is kind of like a casserole, with endive wrapped in ham, then smothered in mashed potatoes and cheese. It covers (almost) all the food groups so it's healthy. Well, that's what I tell myself as I'm devouring the burnt cheese from the edges of the pan.
What do you miss about back home?
Food, mainly. I miss my favorite snacks like cheez-its, pretzels, twizzlers. Turkey, broccoli rabe. Salad bars!
How Dutch have you become?
I'm riding my bike to work now, which is a big deal for me. What makes me even more Dutch is that I get annoyed when I'm cycling behind a slow tourist while on my way to or from work. 'Outta my way – I've got important places to go!' Haha, just kidding. I would never say that (maybe just think it).
What's your top tourist tip?
Stay away from the touristy spots and go exploring the city like a local. Amsterdam is such a beautiful city, especially when you get away from the busy centre. Borrow a bike for the weekend from a local, via Peerby, and when you're picking it up, ask them for suggestions on where to visit / eat / drink!
Tell us something surprising you've found out about the Netherlands
That it has beaches. They are beautiful sandy beaches, although I've never managed to make it while it was sunny outside. A goal for the future, I suppose.
If you had just 24 hours left in the Netherlands, what would you do?
Ice skate on a pond – presuming it is winter, of course.
Christina Caljé is COO at Amsterdam-based Peerby. Peerby is an app that enables you to borrow the things you need from others in your neighbourhood and has just launched its Android version.
Thank you for donating to DutchNews.nl.
We could not provide the Dutch News service, and keep it free of charge, without the generous support of our readers. Your donations allow us to report on issues you tell us matter, and provide you with a summary of the most important Dutch news each day.
Make a donation