Share value of a hospital? Between 0 and a second home in France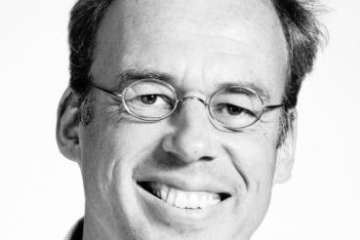 If the tax office has anything to do with it, medical specialists will have to become entrepreneurial. But that might jeopardise that second home in France, writes Barend van Lieshout.
By January 1 self-employed medical specialists will have to choose between a contract with the hospital or a bigger financial share in the hospital. The tax office thinks the present structure for specialists isn't entrepreneurial enough. Behind the scenes furious negotiations are taking place between specialists and hospital managers. The central hot potato is: how much is the hospital worth?
Transactions
You can buy a hospital these days for no more than a couple of million euros, at least that is what a number of them went for in the last few years. Of course, these were foundations in distress which came into private hands after a capital injection. The only transaction from shareholder to shareholder was in the case of the Slotervaart hospital and the share price that was paid is controversial to this day. This hospital, too, was on the brink.
Haircut
Fortunately, we can still have recourse to the classic cash flow based valuation. But even that can't be used on hospitals willy nilly because politicians don't like the idea of dividends paid by hospitals. Shareholders do not get dividends at the moment. Health minister Edith Schippers is preparing a draft proposal in which this problem is tackled to a degree, but it is far from certain whether this will become law.
An added difficulty is that dividends are subject to a myriad of conditions. That is why hospitals rather than offering a dividend flow to shareholderes are offering an option on dividends. This situation calls for a drastic haircut.
Upside
In the enterprise that is the hospital, stakeholders have a big influence on dividend flow. Health insurers are keeping a beady eye on the annual accounts of hospitals. If things are looking up too much, costs can come down until the profits are brought back to an acceptable level (typically 1% without corporation tax). This effectively puts a ceiling on the upside.
What is more, the minister can impose budget cuts on hospitals when spending gets out of hand. This is the final deathblow to a value explosion in this sector. Only the most reckless of investors would put his money in hospital shares.
Say
In practice things are not this bad. The medical specialist has more than one iron in the fire. Becoming a shareholder has other, non-financial advantages. Although the medical staff of a hospital would never become the majority shareholder it would have some say in hospital matters. And being an independent medical specialist is a very well paid job, thanks in part to a number of fiscal perks.
It would be a shame if the tax authorities were to put a stop to this because they are failing in their entrepreneurial duties of investing and running the concomitant risks. The advantage for the medical specialist then is not connected to dividend flow but to the fiscal consequences of his position.
If his present fiscal perks outweigh his participation in the hospital, no medical specialist will invest in shares. We can therefore conclude that the value of a share is somewhere between 0 euro and a second home in France.
Barend van Lieshout is a healthcare advisor at Rebel
Thank you for donating to DutchNews.nl.
We could not provide the Dutch News service, and keep it free of charge, without the generous support of our readers. Your donations allow us to report on issues you tell us matter, and provide you with a summary of the most important Dutch news each day.
Make a donation