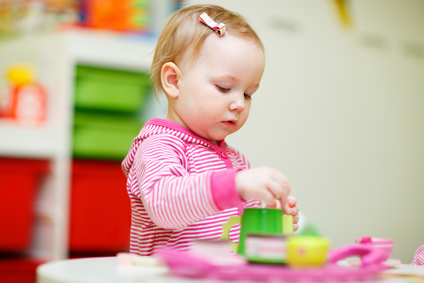 The number of unfilled vacancies at childcare centres has quadrupled in four years,  increasing pressure on existing staff, a survey by statistics agency CBS has shown.
In 2022, some 117,000 people worked in daycare compared to 97,000 in 2019. The number of vacancies increased from 1,600 in 2018 to 6,600 in the third quarter of 2022. There are currently 55 vacancies for every 1,000 workers, compared to 17 in 2018, the CBS calculated.
Around 61% of childcare workers said work pressure in daycare is 'very high', up around 10% from pre-pandemic times. Just 28% of daycare workers said they could spend sufficient time with the children, the lowest in the care sector when it comes to spending time with patients and clients.
The absenteeism rate rose to 7.3% from 5% before the pandemic, while work satisfaction dropped from 79% in 2019 to 68% in 2022.
The sector is due a new deal on pay but the unions have rejected an offer of a 10% rise over two years. There is no talk of strike action, as in 2021, because the negotiations are ongoing.
Measures
Social affairs minister Karien van Gennip has said one measure to combat the lack of staff is to allow still unqualified workers to account for 50% of employees for the next two years.
She also wants to encourage people to work longer hours. An average working week for daycare workers is 25.5 hours and a quarter of people have said they would be willing to extend that by eight hours.
Some 20% of parents with at least one child at daycare are currently on a waiting list for another place and demand is expected to rise, ministerial figures show.