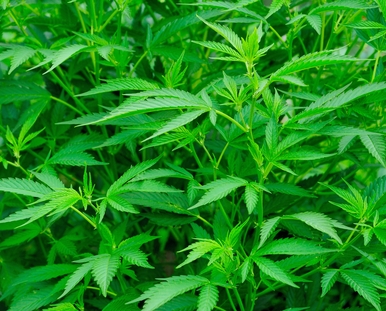 Marijuana growers who have been selected to take part in the government's controlled cultivation trials have told the cabinet that they will not be ready to start early next year as the government intends, the NRC reported on Thursday.
Nine of 10 firms have written to ministers about the problems and some have spoken to the paper directly about the issues, the NRC said.
The experiment should have begun to 2021 but is now due to start in the second quarter of 2023. But the growers now say the end of next year is a more likely date.
The aim of the project, launched five years ago, is to remove the grey area between licenced cannabis cafes or coffee shops and illegal growing. Coalition party D66 was particularly keen on the plan, which MPs thought would reduce the role of organised crime in the soft drugs circuit.
Since then, however, the experiment has been beset by problems, not least of which was the refusal of any of the big five cities to take part in the four year trial
Ten towns and cities – Arnhem, Almere, Breda, Groningen, Heerlen, Hellevoetsluis, Maastricht, Nijmegen, Tilburg and Zaanstad – did eventually agree and 10 growers have signed up to supply a wide range of cannabis products.
Banks
As yet, some of the growers have been unable to get a bank account because of bank concerns about money laundering and supporting criminal behaviour.
High energy prices, delays on the supply side and problems with the track&trace system which will monitor where the marijuana products go and are sold are also causing difficulties.
Ministers told the NRC in a reaction that they are talking to banks about bank accounts and that they do not share concerns about the tracking system. More information about the trial will be published in December.
Germany
Germany has just announced plans to legalise cannabis for recreational use in what could set a precedent for the rest of Europe.
Health minister Karl Lauterbach said the German path to legalising cannabis ran counter to that of the Netherlands, because it technically still criminalises the growth and sale of the drug.
The Dutch model, he said, had 'combined two disadvantages – liberal use but not a controlled market'.
'What we have learned from the Dutch experience is that we don't want to do it that way,' he is quoted as saying by the Guardian. 'We want to control the entire market.'
A year ago, almost 40 Dutch mayors, mainly from the south of the Netherlands, signed a manifesto calling on the government to legalise soft drugs as part of a campaign to tackle organized crime and the infiltration of legitimate companies and organisations by drugs criminals.