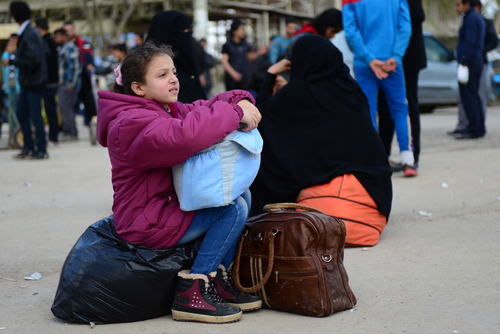 Some 360 unaccompanied refugee children disappeared from asylum centres in the Netherlands last year, and there are fears that many may be the victims of human trafficking or forced into slavery and prostitution, the NRC reported on Thursday.
The figures come from the government's human trafficking monitor which covers the period 2013 to 2017, the paper said.
The government has taken steps to stop refugee children disappearing by introducing smaller care units with better leadership, and introducing more closed homes for youngsters who are felt to be at risk. Nevertheless, the number of children who vanish from the system has more than doubled between 2015 and 2017, the NRC said.
'We have no idea what has happened to these children,' Herman Bolhaar, the government's human trafficking chief said told the paper.
Most of the children who disappeared came from Afghanistan, Morocco, Algeria, Albania, Eritrea, Syria and Vietnam. More than half are under the age of 16.
Marijuana
The NRC says officials are particularly concerned about the fate of Vietnamese children, who have turned up working on marijuana plantations in the UK.  And years ago, Nigerian girls were being trafficked to work as prostitutes in Italy, the paper points out.
Child rights organisation Defence for Children says that young refugees should ideally be looked after in a foster family. The organisation says it is high time that a single agency took responsibility for child refugees who have travelled to the Netherlands alone.
Currently, the police, immigration service, refugee settlement agency COA and youth social workers (Nidos) all blame each other for the situation, spokeswoman Iara de Witte told the paper.
Some 1,200 youngsters under the age of 18 claimed asylum in the Netherlands last year.