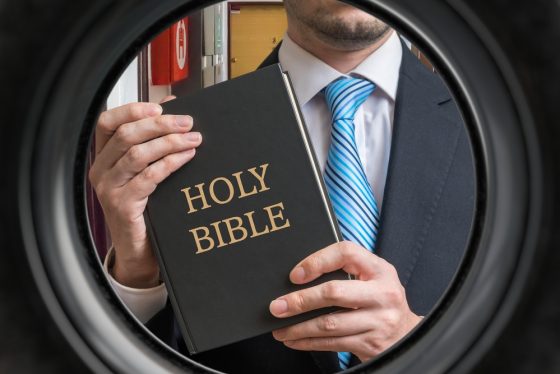 Religious sect Jehovah's Witnesses has refused to hand over documents to the public prosecutor in which an ex-member admits the abuse of a child, also member of the sect at the time, RTL Nieuws reports.
Samet G, now 31, was a minor himself when the abuse of his 4 year-old niece started. The abuse continued until she was 14 and was reported to the police in 2015 when the girl and her mother left the Christian sect.
A court in Breda last week sentenced G to a 9 months suspended sentence and a fine for the abuse but did not have access to the confession, which dates from 2011. G is appealing against his conviction.
Jehovah's Witnesses have their own internal committees which sit in judgement in cases of sexual abuse and do not involve the police. A record of these proceedings is made and kept.
According to RTL, the public prosecutor's request for a copy of the confession was refused on the grounds that it would compromise the man's privacy and that, by law, clergymen, or in this case the elders, cannot be forced to reveal what has been told to them in confidence.
Although there is doubt among lawyers that the Jehovah's Witnesses elders can claim this right, the public prosecutor accepted the refusal, RTL writes.
The sect also refuses to cooperate in an independent inquiry and, according to minister for legal protection Sander Dekker, it cannot be forced to do so.
Abuse survivors
According to Reclaimed Voices, an organisation that helps ex-Jehovah's Witnesses members who were victims of sexual abuse, the minister needs to do much more. 'If we can't get the files via the courts we need politicians to act. Someone must force the Jehovah's Witnesses to hand them over,' the organisation's spokesman Frank Huiting told RTL.
CDA MP Madeleine van Toorenburg and other MPs have asked the minister to investigate if Jehovah's Witness have the right to refuse access to documents that might shed light on a criminal case and slated the sect's 'culture of silence and cover-ups,' RTL writes.
Jehovah's Witnesses are being widely accused of silencing victims of sexual abuse within the sect. The Guardian newspaper recently uncovered a case involving at least 100 victims who claim to have been abused.