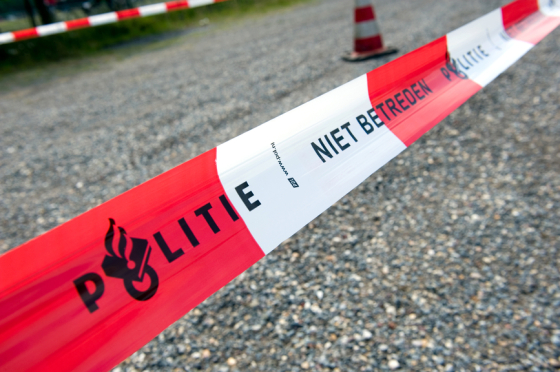 One man is critically injured and another two are wounded after a gunman opened fire on a group drinking in a café in Amsterdam late on Thursday night.
The Parool named the seriously wounded man as 'Saqib', a man of Pakistani origin thought to be active in the criminal world.
It claims that the shooting was apparently an assassination attempt.
The attack happened in the Today café, formerly a coffeeshop, in De Pijp and the gunman escaped without being identified, in a Volkswagen Caddy.
A second injured man in his twenties was reportedly shot in the upper leg and a third victim – apparently in his fifties – in his arm.
Criminality
Gerald Roethof, a lawyer whose office is yards away, told the Parool that he heard seven gunshots. 'It sounded like shots from a semi-automatic pistol…The seriously injured man in his late thirties was shot in the chest and maybe also in the stomach.'
The lawyer claimed that he called an ambulance three times but it took 10 minutes for help to arrive. The suspected get-away vehicle was discovered burnt out on Thursday night.
According to The Parool, the violence is thought to be connected to gang warfare.
Femke Halsema, who started her tenure of mayor of Amsterdam by pledging to tackle criminality, told NOS Journaal that the incident showed that there is a major problem.
'I have been informed by the police and prosecutors that an investigation is underway,' she said. 'But it illustrates in an awful way that serious criminality is too dominant in our city, and this is unacceptable.'
Strafpleiter Gerald Roethof houdt kantoor om de hoek bij poging liquidatie in de Pijp. Interview is in meerdere delen. Batterij op straks meer pic.twitter.com/Uc9GzkStAK

— Jens Olde Kalter (@JensOldeKalter) July 12, 2018