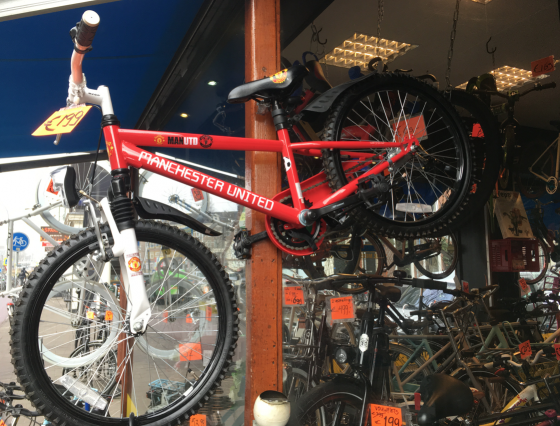 The owners of a bike shop in Groningen have been fined €22,000 for refusing to open on Sundays.
Co-owners Martin Haijkens and Peter Oest who run the shop in the Paddepoel shopping centre, refused to open on Sundays so they could have a day off.
However, the shopping centre owners association took them to court, arguing that all shopkeepers have to open on Sundays. The men also cancelled their membership of the owners association.
The court in Groningen ruled that Haijkens and Oest could not cancel the membership with immediate effect and ruled they have to pay back contributions as well as the fines. The total bill amounts to some €22,000. They were also ordered to pay €3,000 in legal costs.
According to regional broadcaster RTV Noord, the duo plan to appeal against the conviction. 'We are absolutely not going to pay,' Oest said.
Haijkens told broadcaster NOS before the trial took place: 'It's not only about our refusal to open up on Sunday but also the obligation to open on Thursday evening. We have been dealing with this since 2014. We are open 53 hours a week. That is enough. With our staffing levels we simply can't put in the extra hours.'