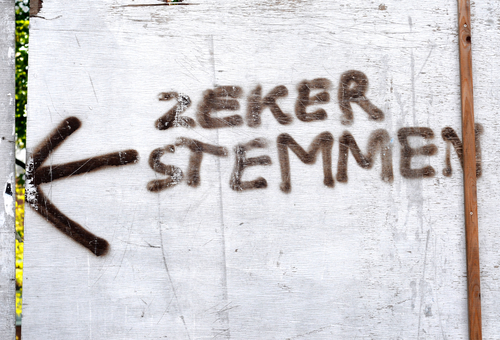 Geert Wilders' anti-Islam PVV will take part in the local council elections in Rotterdam, local broadcaster RTV Rijnmond said on Wednesday.
The list of candidates, including the local campaign leader, will be announced on Thursday in front of the city's Essalam mosque, the broadcaster said.
Mosque imam Azzedin Karrat told the broadcaster he would make sure there was coffee and biscuits for everyone who turns up. 'We will be here with an outstretched hand,' he said.
The decision to fight the March 21 local vote means three right-wing populist parties will be on the ballot paper: the PVV, Leefbaar Rotterdam (which is part of the current city coalition) and Thierry Baudet's FvD. Leefbaar and the FvD said in June that they would work together in Rotterdam because they shared many common standpoints.
Last week Wilders announced the PVV would also be contesting the local elections in Utrecht but that he had not been able to reach his target of 60 councils because of the lack of good candidates.
The PVV is currently represented only on the local councils in Almere and The Hague.
In Amsterdam, the FvD has chosen controversial columnist Annabel Nanninga to lead its campaign. The PVV is not taking part in the elections in the Dutch capital.