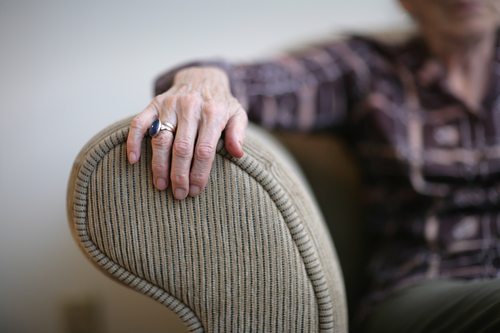 While the quality of life of people reliant on social services to survive has not gone down since local councils took over responsibility two years ago, more vulnerable people say they are lonely than before, according to a new report.
The government's social policy unit SCP found that 22% of people who rely on care workers to live at home say they are lonely, compared with 17% before responsibility for home helps and other services was decentralised.
In particular, people say they miss having someone to confide in or an intimate relationship, the SCP said.
There has also been a drop in the amount of work done by professionals and it is unclear if family and friends have taken over tasks as the government intended.
The previous government shifted responsibility for organising home nursing and other services to local councils and slashed the budget at the same time. The aim was to encourage friends, family and neighbours to do more to help the frail elderly in particular.
'The report shows that councils need to support people in strengthening their networks,' Liane den Haan, of elderly lobby group Anbo said. 'It is a shame that community centres are being cut back. More people are experiencing loneliness and the government can be too quick to assume people will make it on their own.'
The report also highlights the problems facing parents with children who need specialist support, particularly in the form of long waiting lists.