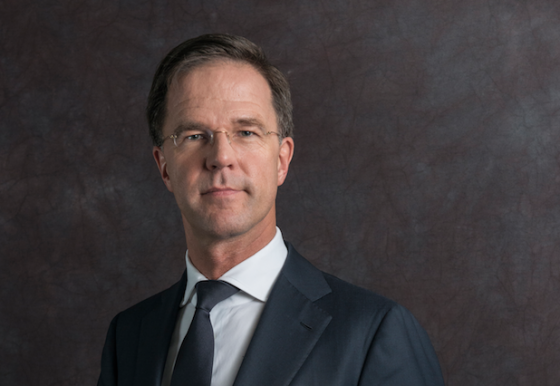 A federal Europe and more integration are not the answers to the EU's problems, Dutch prime minister Mark Rutte told the annual congress of the Alliance of Liberals and Democrats in Europe on Saturday.
Although Rutte did not mention French president Emmanuel Macron by name, he did 'indicate his skepticism of the idea of democratic conventions that "was coming from France",' news website Politico.eu said.
'The EU needs to solve problems that we, as individual members states, cannot solve alone,' Rutte is quoted as saying. 'A federal Europe is not the answer to those problems and neither is politics based on symbolism.'
'Integration for integration's sake can only harm public support for the European Union. So before we develop new policy, before we set up new agencies, before we think up new rules and regulations, we need to ask ourselves "what does this truly solve".'
The Telegraaf quoted Rutte as saying that Europe is in a better position today because results had been booked on migration and economic policy.
'But we cannot just sit back because the populists have failed to convince voters,' he said. 'As Liberals, we must continue to focus on our citizen's very real concerns.'
Free trade and security must remain the main drivers of European policy, he said.
Ireland
Meanwhile, website EUobserver reports that Rutte believes the future of the Irish border is 'crucial' for the EU.
'This is about the stability of the island as a whole, the Republic and Northern Ireland. This is about the border between the UK and the whole European Union,' he said.
The decision about going into phase two of the Brexit negotiations will depend on whether enough progress has been made on three themes of the exit bill, citizens' rights and the border question, he said.