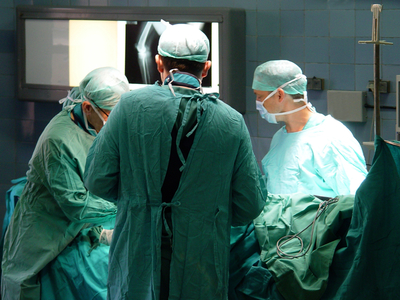 A Polish woman living in Limburg has been awarded almost €34,000 in compensation after her womb was removed by a local hospital without her express permission, local broadcaster
1Limburg
said.
The case dates back to 2013 when the woman, who does not speak Dutch, saw medical specialists from the VieCuri medical centre to discuss her prolapsed uterus. She had taken her partner and a friend to act as interpreters on the two hospital visits.
The gynaecologist recommended treatment using a pessary but the woman, who is now 39, herself asked for an operation which she thought would raise her uterus again. Instead, in November 2013, the doctor removed her uterus entirely.
Judges ruled that the doctor should have been more cautious in his approach because of the language barrier. He had, for example, not made it explicitly clear to the woman she would no longer be able to have children nor had he asked her if she wanted to have more children.
The court awarded the woman €33,699.91 in damages, of which €3,699.91 was to cover the cost of the operation and other fees.
The hospital has now said it will use an interpreter in future when dealing with patients who don't speak sufficient Dutch or English.
The International Community Advisory Platform is carrying out a new survey on healthcare in the Netherlands from the point of view of international workers and their families. Here's your chance to say what you think about doctors, health insurance and hospitals.