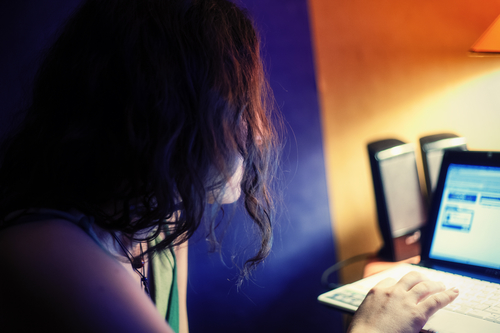 Dutch teenagers are not as web-enabled as they think, according to a new report which compared their opinions with a test.
The figures come from the Monitor Youth and Media 2017, an annual report on internet use by teens. Some 1,000 of the 1,600 teens who participated in the survey also did a digital skills test on how they conducted online searches.
VWO level pupils were found to be most critical when it came to judging information and sources. They were also more likely to cross-reference whether the information could also be found on other websites.
'Too many children struggle with the nature of online information,' digital literacy expert Remco Pijpers told NOS broadcaster. 'We are in the middle of a discussion about fake news…[and] it is important for these children's future careers that they are able to find and verify information.'
Media wise week
The survey, published to coincide with the national 'media-wise week', also shows that children develop their internet skills not in school but in their spare time. 'Schools do try, but they need help. In some schools it's part of the lessons,' Pijpers said.
Lyanca ten Donkelaar, team leader at vocational training school AOC Oost, tested her pupils' digital skills and confirmed the report's findings. 'I would tell them to find something on the internet and they would simply put down whatever came up first in Google: in a class about birth control that is a bit worrying,' NOS quotes her as saying.
According to Ten Donkelaar, it is best to integrate computer skills in existing classes instead of making this a separate part of the curriculum. Pijper agrees, but also sees a role for the parents.
'There should be more communication between schools and parents about the subject, not just at parents' evenings. And parents should sit their children down and talk to them,' NOS quotes Pijpers as saying.