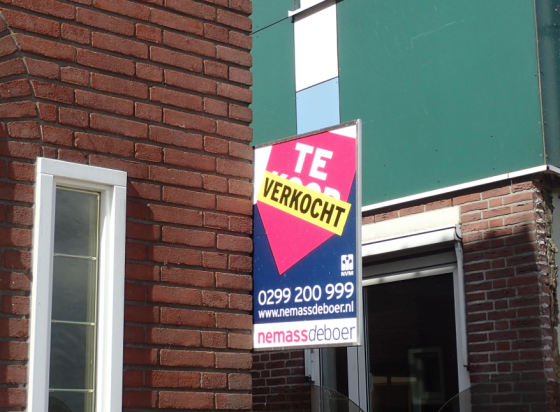 People looking to buy a house will be able to borrow no more than the maximum value of the property from next year.
In 2012, home buyers could borrow 106% of the value of their new home, but that has been slowly reduced and next year the surplus will disappear altogether. This means buyers will have to have enough cash to pay for mortgage advice, legal fees and other charges, which usually add up to around 5% of the total amount.
The change is based on recommendations from the family spending institute Nibud.
Nibud has also recommended changes to the amount people can borrow in relation to their salary. In dual income families, 70% of the second salary will now be taken into account in determining the maximum home owners can borrow, rather than 60% as at present. That is also gradually being increased to 100%.
The impact of the changes on people earning around €45,000 will be minimal, Nibud said. However, higher earners will be able to borrow several thousands euros more.