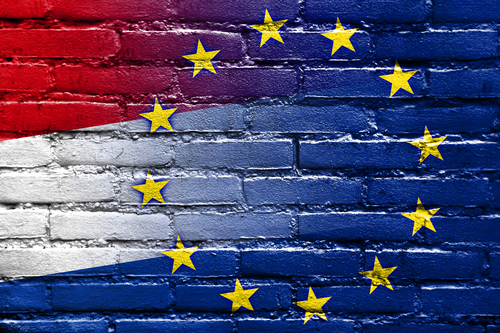 Two in three Dutch people are positive about the EU, a sharp rise on 2016 when only half the Dutch supported the European Union, according to a new report by American research group Pew.
Pew polled some 10,000 people in 10 different EU countries to assess their mood in the wake of the Brexit vote.
Greece is the only country were a majority of people were opposed to the EU, the survey found. Even in Britain, a majority of the population back the institution, despite the Brexit vote.
Asked if they would support their country withdrawing from Europe, just 18% of the Dutch respondents said they would. But 42% support a referendum on the issue.