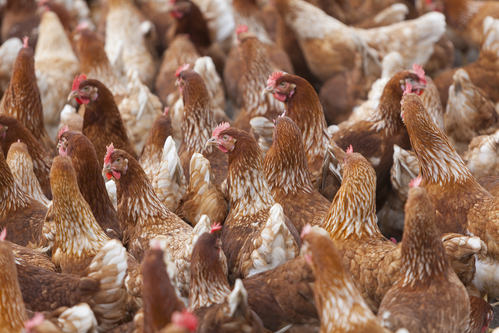 Some 80,000 chickens have been killed in a fire at a poultry farm in Woudenberg, near Utrecht, in the latest in a string of serious fires at Dutch factory farms.
The chickens were kept in a two-storey barn and all are thought to have died. It is not yet clear how the fire started.
The fire brigade were alerted to the blaze at around 8am. Locals were warned to keep their doors and windows closed because of the smoke.
According to economic affairs ministry figures, over a quarter of a million chickens have been killed in farm fires since 2012. Over 20,000 pigs died in fires over the same period.
Among the major fires: at least 60,000 chickens died in a fire in Waddinxveen last October, 15,000 were killed in August and 36,000 died at in a major fire in June 2016.
The government is currently working on plans to improve fire safety at the country's factory farms, many of which were built in the 1970s. The plans are due to be sent to parliament in this year.
Door een brand in een pluimveebedrijf in Woudenberg zijn 80.000 kippen omgekomen. De schuur is compleet verwoest: https://t.co/esw9aPNDR8 pic.twitter.com/0HpL1KwOWw

— NOS (@NOS) June 16, 2017