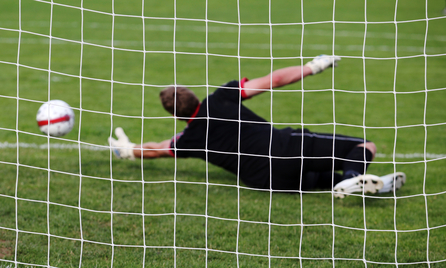 Two new victims have come forward in connection with an investigation into child abuse at sports clubs, the Volkskrant reported on Wednesday.
One of the men played in the junior team at Sparta football club in the 1990s. His alleged abuser, a former sport masseur, worked as a volunteer for the club until this week. The second case dates back to the 1970s and involved a coach. Both boys were around 13 when the alleged abuse took place.
'He put oil on my genitals. I am almost certain he did this to other boys,' the former Sparta youth player told the paper. He did not report the abuse at the time. 'When you're young you don't talk about these things. I wanted to become a professional football player and was afraid they'd send me away.'
When confronted with the accusation the sport masseur in question said he could not remember exactly what happened 24 years ago, according to Sparta chairman Rob Westerhof.
'We have suspended him for now. In the meantime we will do all we can to find out what happened', Westerhof told the paper. The club has since opened a hotline for possible other victims of abuse at the club.
The news comes in the wake of three other cases of alleged abuse at football clubs, at PSV and Vitesse. At least four clubs are now implicated in abuse cases.
According to the Volkskrant it looks as if the number of cases may snowball, which would be similar Britain where five hundred victims of abuse came forward in the space of a few months.
FC Eindhoven already had a hotline for victims in place because of events at PSV. 'But we had no idea it would hit us this quickly,' chairman Frans Janssen told the paper. The player involved has been offered support and was asked to help the club identify sexual abuse. 'He was happy to do this,' Janssen said.