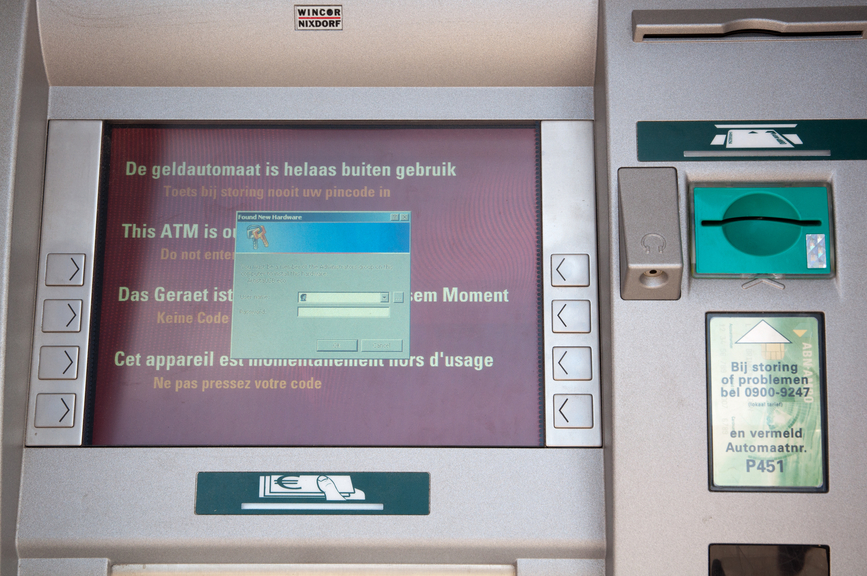 Rabobank is posting security guards near some of their ATMs at night to protect them from aggressive thieves who use explosives to break them open. The bank said 79 ATMs were hit by explosives last year, Algemeen Dagblad reported on Wednesday.
The security guards are being placed near ATMs located in apartment complexes where explosives can cause major damage. The guards are also being deployed in places like small villages where there is little traffic at night.
Rabobank Nederland spokesman Margo van Wijgerden said the bank was also placing roll-down shutters or steel plates over ATMs which are rarely or never used at night.
Criminals are using increasingly heavier explosives to blow up cash dispensers. Several apartments had to be evacuated in Doetinchem last week after an explosion at an ATM.
Van Wijgerden said Rabobank had 2,000 ATMs throughout the country. 'Many of them are located in shopping centres which are closed at night. But the security guards are posted mostly in housing complexes.' She refused to say which ATMs were being guarded at night for security reasons.
Other banks including ABN Amro and ING said they were not taking extra measures to protect their ATMs. The Nederlandse Veiligheidsbranch, the security industry's lobby group, would not react to Rabobank's move on Tuesday evening, the AD said.