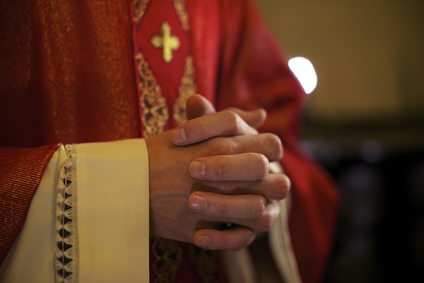 The Dutch pastor arrested in Cambodia on child pornography charges had told church officials he had a 'sexual preference' for young boys, broadcaster NOS said on Friday.
Officials from the Old Catholic church – a spin-off of regular Catholicism – told a news conference on Friday that he had been 'open' about his sexuality 18 years ago while training to be a priest, NOS said.
The 53-year-old was arrested in Cambodia on suspicion of producing child pornography involving young teenage boys. Nico Sarot, who has been seconded to provide pastoral care at Schiphol airport, is said to have paid the boys, all younger than 15, to pose for him. Police found almost 1,300 nude photographs on his camera and Ipad.
Church officials said on Friday that Sarot had worked with children, including at youth camps, and parents had not been informed about his sexual preferences.
He was allowed to continue his training on condition he sought help and that he was closely monitored. This monitoring appears to have failed, given the charges against him, officials said.