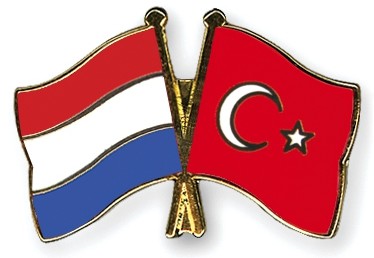 A controversial visit to the Netherlands by a Turkish minister to campaign in favour of a referendum giving the president greater powers is now less likely to go ahead, the Volkskrant said on Thursday.
The owner of the location where the rally was due to take place has pulled out and Rotterdam mayor Ahmed Aboutaleb has said that he believes public order could be at risk if the meeting goes ahead elsewhere, the paper said.
However, it is unclear if the visit has been cancelled. A 'highly placed' official told the paper before Aboutaleb's statement that the minister had decided to come to the port city on Saturday whatever happens.
Foreign minister Mevlüt Cavusoglu hopes to win support for a yes vote in the Turkish referendum on amending the constitution to concentrate more power with president Tayyip Erdogan.
Prime minister Mark Rutte has said the visit, planned for just four days before the Dutch general election, is 'undesirable'. 'We are not going to cooperate,' Rutte said. 'Dutch public spaces are not the place for other country's political campaigns.'
The paper points out that the timing is inopportune, given that much of the election campaign revolves around maintaining the Dutch identity. It would also be playing into the hands of Geert Wilders, who held a short demonstration for the press in front of the Turkish embassy on Wednesday.