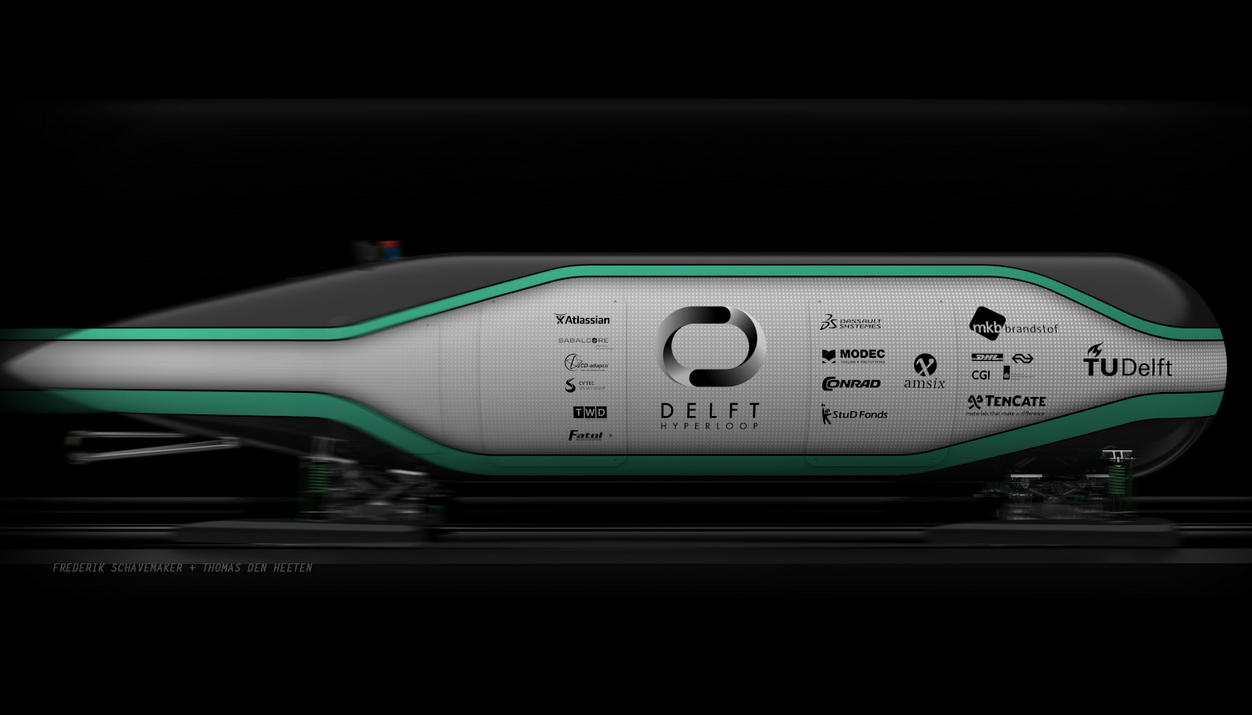 Train operator NS and a southern investment fund have pledged €600,000 for an award-winning Delft University of Technology project to develop a futuristic transport pod, reports NU.nl.
The capsule, created by engineering students, won the top prize in a competition organised by American space travel company Space X in January.
The idea is that a capsule for people or goods is propelled through a vacuum tube faster than the speed of an airline. It reached more than 90kph in a 1.2km test run, reports NU.nl, and now some of the university team are taking the idea forward in a start-up venture called HARDT.
This has just won €300,000 in investment from NS's innovation fund, plus the same again from UNIIQ, an investment body founded by institutions including the universities of Delft and Leiden.
The concept behind the pod came from Elon Musk, director of Tesla and SpaceX, who organised a competition to encourage people to realise his dream.
Hyperloop is not slowed down by resistance, floats above its rails using magnets to brake and achieve stability, and could potentially travel at 1,000 kph – going from Amsterdam to Rome in two hours.
HARDT chief executive Tim Houter told NU.nl he believes the first usable model could be built in four years, and offering passenger rides within a decade. 'Technologically speaking, we can go quite fast,' he said, pointing out that the prototype was developed and built in a year.
But a spokesperson for NS – which has recently been plagued with complaints about overcrowded trains and poor service – has lower expectations, telling NU.nl that the pods won't replace trains in the next 10 years.