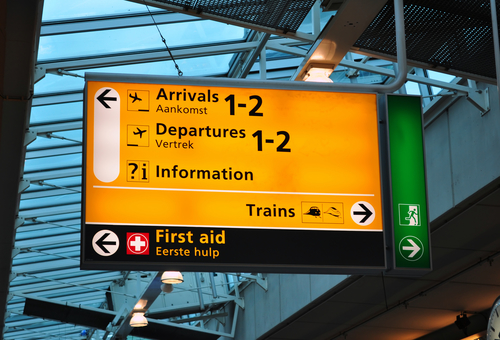 The Schiphol airport group booked net profit of €306m last year, down from €374 in 2015. Net revenues were up slightly at €1.4bn as the 9.2% increase in passengers offset the impact of an 11% cut in landing fees.
The company's revenue was also boosted by higher income from hospitality and shop licences and from parking.
'The fast growth in passenger numbers to 63.6 million means that Schiphol is now nearing the limits of its capacity,' said chief executive Jos Nijhuis in a statement.
The airport is responding to the increase by building a temporary departure hall but says further investments in accessibility, quality and a new pier and terminal are essential in the long term.
Framework
'If we want to keep this engine running, it is vital for the aviation sector, the government and the local community to jointly arrive at a solid framework of agreements for growth beyond 2020,' Nijhuis said.
This, he said, includes striking a 'sustainable balance' between noise mitigation, the airport's hub function and the quality of life of people living close to the airport.
Last month the Council of State gave the green light to the expansion of Lelystad airport to easy capacity restrictions on Schiphol.  Lelystad will focus on holiday charter traffic so that Schiphol can focus on transfers and trans-continental flights.