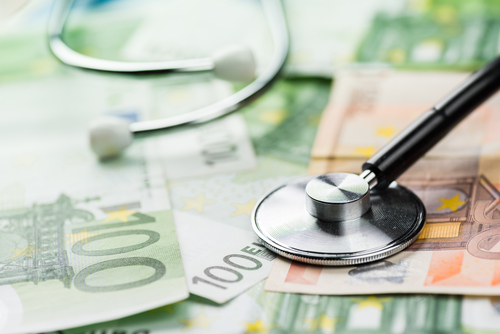 The average Dutch adult spent an additional €711 on healthcare in 2015, on top of the cost of his or her healthcare premiums of around €1,200, the national statistics office CBS said on Friday.
The extra money was mainly due to the excess charge of €360 (now €385), plus visits to the dentist and the cost of medicine, the CBS said. Medical aids and contributions towards residential care also added to the bill.
Many drugs, such as sleeping pills and antacids are no longer included in the basic health insurance package. People now pay 34% of the cost of medicines out of their own pocket, compared with 20% in 2000, the CBS said.
Excluding premiums, the Dutch paid an extra €9.7bn towards the cost of their healthcare, or 11% of the total bill, the CBS said.
The figures do not include the 'employer contribution' which the self-employed have to pay on top of their regular premiums.
---
Partner content
For many the mandatory healthcare premiums take a large portion of the monthly fixed charges. Consumer collective UnitedConsumers helps to make it more affordable, without compromising on quality. Do you have any questions about health insurance? Feel free to contact them.