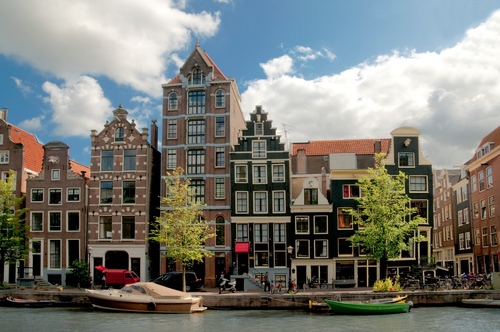 The huge price rises in the Amsterdam property market may come to an end in the coming years, according to ING economists.
House prices in Amsterdam rose by some 22% in 2016, boosting the average cost of a city home by some €50,000 over the year.
Living in the capital is becoming so expensive that first-time buyers in particular are unable to get a foothold on the market, the economists say in a new report.
'This will reduce demand in the capital and price rises will be more modest as a result,' the ING report said. 'When house prices rise so sharply, the risk of a price correction increases.'
In addition, house prices may eventually fall because the current low interest rates are unsustainable, the ING report said. A sharp interest rise or economic crisis could be a trigger for a downturn in prices.
While there is no crisis at the moment, 'people who buy a house in Amsterdam this year should not assume that prices will rise by upwards of 10%,' said economist Senne Janssen in the Parool.