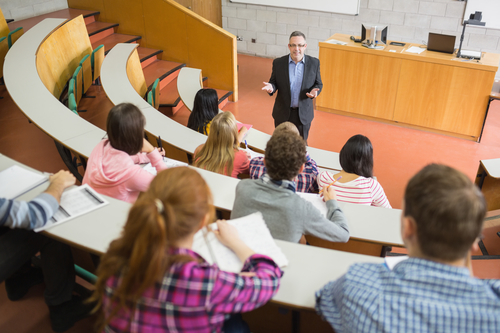 The Netherlands four universities of technology will be forced to limit student numbers on more courses unless the government comes up with additional funding, the
Financieele Dagblad
said on Wednesday.
This in turn will threaten the universities' leading positions in international rankings because quality of courses and research will be affected, Victor van der Chrijs, chairman of Twente University, told the paper.
A week ago, some of the Netherlands' biggest technology firms warned that the decision to limit student numbers on eight different courses from next year would add to the shortage of qualified engineers they are currently facing.
'I understand their frustration and they are completely right,' Van der Chrijs told the paper. 'But we are in a difficult position: students want to study, employers want to employ them but our resources are not growing accordingly. We don't have enough lab space or academic staff.'
Budgets
Together, the four universities of technology need a structural €450m extra in funding to meet demand, he said. 'Ministers want four out of 10 students to opt for a science subject, and that does seem to be possible,' he said. 'But we just don't have the money.'
The government contributes between €5,500 and €6,700 per student place a year, the FD said. 'But the average technology course costs €15,000 per student per year,' Van der Chrijs said. 'We have to take the rest away from budgets earmarked for fundamental research.'
In real terms, the budget has gone down by 4.5% since 2005, he said.
Among the courses which face new limits on student numbers next academic year are aerospace at Delft, medical technology at Twente, and nano-biology at Delft