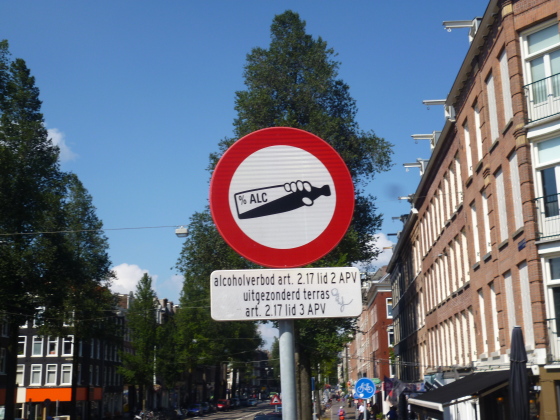 Well-educated pensioners are more likely to be heavy drinkers compared to their less skilled peers, according to the latest lifestyle monitor published by the national statistics office CBS, public health institute RIVM and the Trimbos addiction clinic.
Nine out of 10 highly-skilled over-65s say they are regular drinkers and 15% admit to drinking too much. By contrast, fewer than seven in 10 low-skilled pensioners drink alcohol. And only 7.5% of people aged 25 to 45 with a college degree say they drink more than the recommended levels.
The researchers assume that a man drinks too much if he consumes more than 21 units of alcohol a week and a woman 14.
Psychology professor Richard Oude Voshaar says the difference in drinking habits is due to lifestyle issues. 'Pensioners with degrees are more active and might, say, have something to drink at the tennis club,' he told broadcaster NOS. 'They are also healthier and go out more. Alcohol is a part of that.'
'They are also more likely to think that alcohol can't do any harm or is even good for them,' he said. 'But in fact alcohol is more dangerous for older people because it breaks down more slowly.'