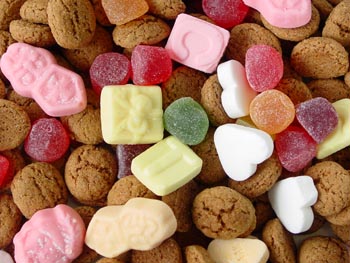 It may only be mid August, but some shops are already selling pepernoten, the tiny spiced biscuits eaten during the Sinterklaas celebrations in December, Dutch media said on Tuesday.
The biscuits have been spotted in branches of Jumbo, Plus and the Coop, broadcaster NOS said. It is up to supermarkets themselves to decide when to start selling seasonal treats.
Maker Van Delft, which is said to the be biggest producer of pepernoten in the country, expects most supermarkets to be selling them by September 1, NOS said. It produces some 3.5 billion of the gingernuts a year.