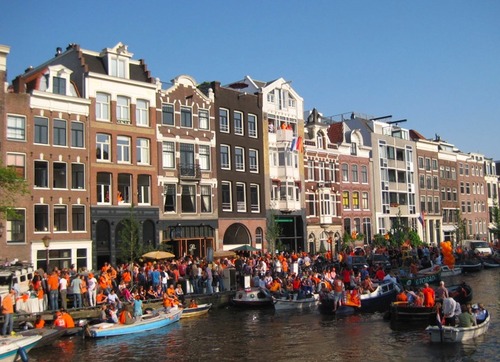 Male visitors to the massive King's Day street party in Amsterdam on Wednesday are being asked to pee at special locations so their urine can be turned into fertiliser.
The city's water boards hope to collect 25,000 litres of pure urine which can be distilled to extract phosphates, the Parool reported at the weekend. Phosphates, which can also be mined underground, are used to help plants and crops grow more quickly.
Three collection points are being set up – one at the Nassau festival site, one at Kingsland and one in the Vondelpark. Male visitors are being targeted because it is easier to collect uncontaminated urine from them.
'We are showing what boosting sustainability and the circular economy mean in practice,' city alderman Abdeluheb Choho told the paper.
It is not the first time the city has tried to collect urine to turn into fertiliser. A similar project took place during last summer's Sail event, but only generated 5,000 litres of liquid, not the 100,000 hoped for by the organisers.